Thank you very much for caring. You can't help but be touched by Rebecca Veeck's heartwarming yet heartbreaking story in "The Saint of Second Chances" on Netflix. And because of that, many like you have kindly asked, "How Can I Help?" This leads us to The University of Iowa Institute For Vision Research. It is the primary home of the
How
and
Why
answers to your wonderful question.
There are 3 key takeaways from our September 2023 visit to The University of Iowa Institute For Vision Research:
Their scientific plan for success is exciting, and reason for hope.
The dedicated and passionate people who drive the Iowa IVR mission are just as extraordinary.
They can prove their progress toward a cure for blindness from inherited retinal diseases such as Batten Disease. It is quietly but stunningly real and close.
Rebecca Veeck University of Iowa Connection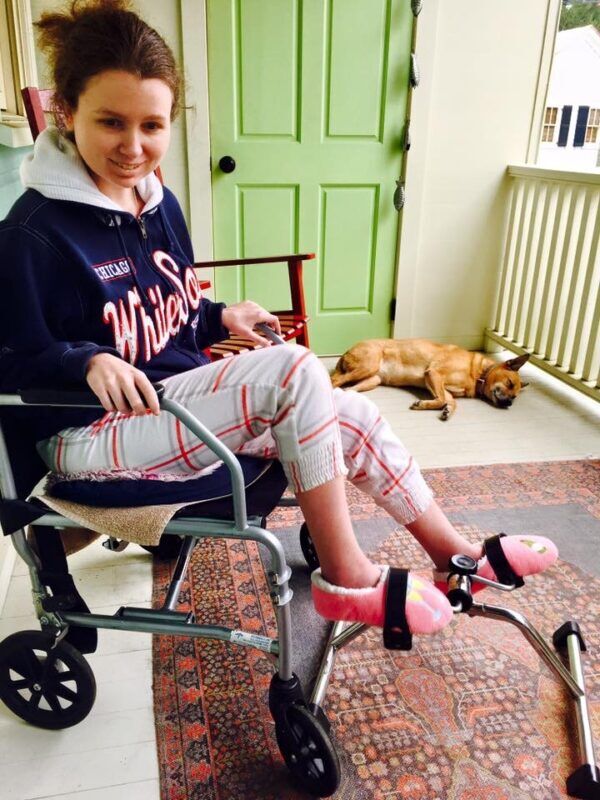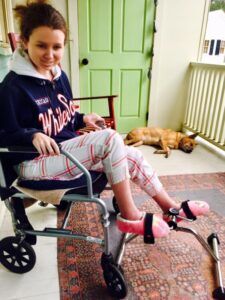 Naturally,
Rebecca Veeck
was at the heart of the planned trip to The University of Iowa campus in Iowa City, IA. It was there she was diagnosed with the rare and deadly Batten Disease. Rebecca was amazed when the team at the Institute For Vision Research told her the research work being done. She especially liked their progress toward making human retina from stem cells.
Before Her Diagnosis in Iowa
During the late 1990s, life got really good for the Veeck family. The future looked brighter than ever. Mike Veeck and Libby Veeck were happily married. Their little ray of sunshine would be going to school in Florida. All was well because Mike Veeck had just made his triumphant return to working in Major League Baseball with the Tampa Bay Devil Rays. This after he was basically blackballed for nearly 20 years following the Disco Demolition Night debacle with the Chicago White Sox.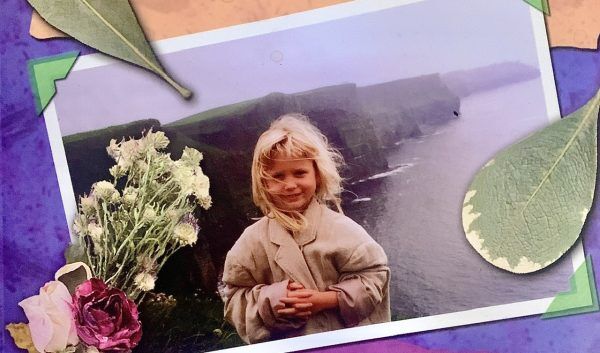 However, out of nowhere Rebecca Veeck was diagnosed with retinitis pigmentosa. The shocking discovery came about from a routine eye exam for her to attend grade school in Florida. It was devastating to Rebecca Veeck and all who knew and loved her and her family. At that time, everyone had every reason to believe retinitis pigmentosa was in fact the reason for her going blind. This was the worst news anyone could have imagined and became a difficult way of life. Until…
Rebecca Veeck's health and prognosis got even worse.
Well over a decade later, she suffered a significant seizure. This obviously signaled a cause beyond retinitis pigmentosa. Libby and Mike Veeck acted on a recommendation to take Rebecca to The University of Iowa Institute For Vision Research. Even more shocking this time, their daughter was accurately diagnosed with Batten Disease. It was determined that all along, her blindness had actually been the only visible symptom of Batten Disease. The rest of the symptoms such as seizures, dementia, and a lack of movement and cogntive function had somehow managed a delayed onset. They remained hidden in Rebecca's case until they came on strong in the final stage. Iowa changed everything for the Veeck family. With no cure, they focused on trying to keep Rebecca comfortable in around the clock homecare in Charleston, South Carolina. Sadly, her brain cells were dying, and unlike other cells these neurons have very limited capacity to repair or regenerate.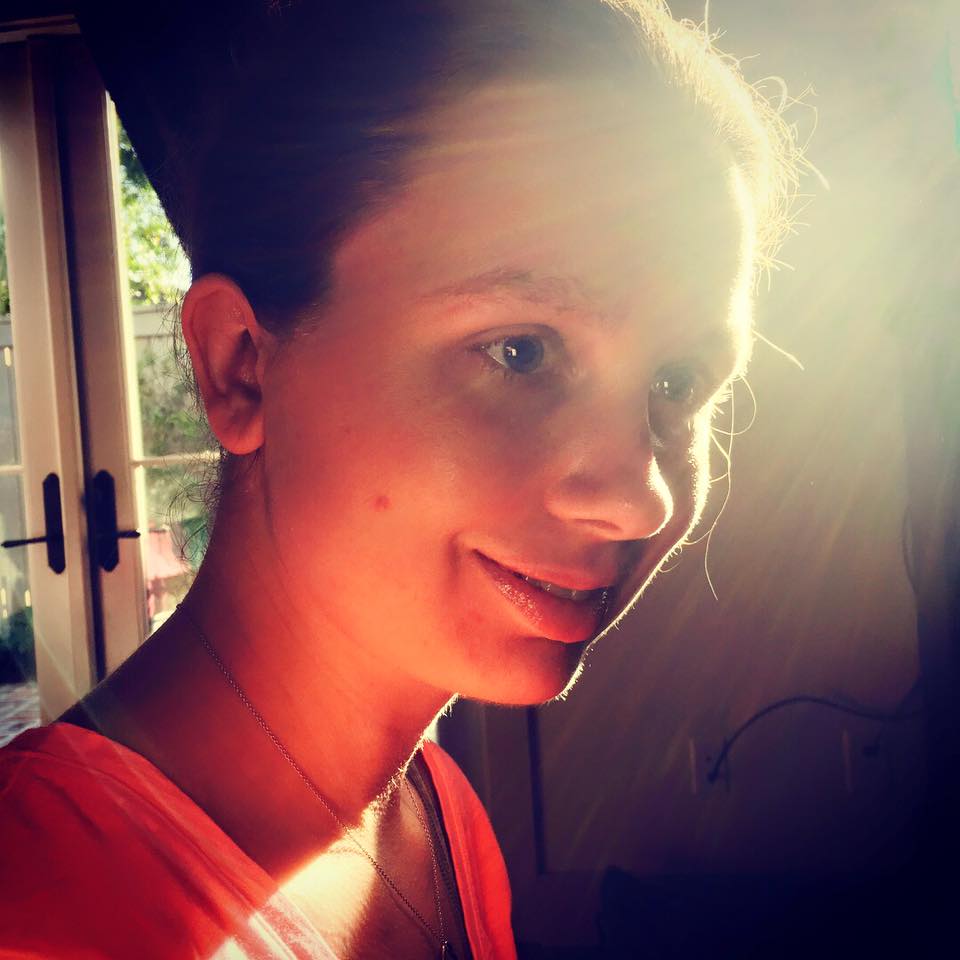 Rebecca Veeck passed away in 2019 at the age of 27.
Immediately following, her eyes and tissue were donated to The University of Iowa Institute For Vision Research. Partly because she had a unique experience and lived longer than anyone with Batten Disease, Robert Mullins, PhD, said during our Iowa visit, "The donation has been extraordinarily valuable." Specifically, the timely visit was done because of Rebecca. The purpose was so we could honestly share the latest and greatest update of their progress in Iowa. We timed it to coincide with Netflix featuring the Veeck's story in "The Saint of Second Chances." It really was important to get an inside look at the Institute For Vision Research. This is because the battle in Iowa against Batten Disease was one of the main reasons Libby Veeck agreed to the documentary. The hope was exposure on Netflix could help find others to join in supporting research in this not-for-profit mission.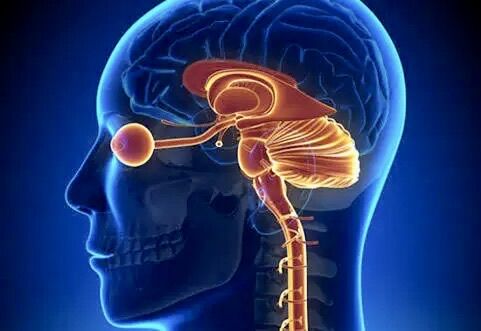 One quick but key science lesson using the image above. While you try to understand the valuable work at The University of Iowa Institute For Vision Research, keep in mind the human brain and eye connection. Though the retina is located in back of the eyeball, it is not separate from the brain. It is a part of the central nervous system and an outreach of the brain. The reality is the retina is made up of brain tissue. This explains the value of donations like Rebecca's eyes and tissue. Because of the brain eye connection, the clinical research scientists in Iowa learn more about how to beat blindness and Batten Disease at the same time.
University of Iowa Institute For Vision Research Review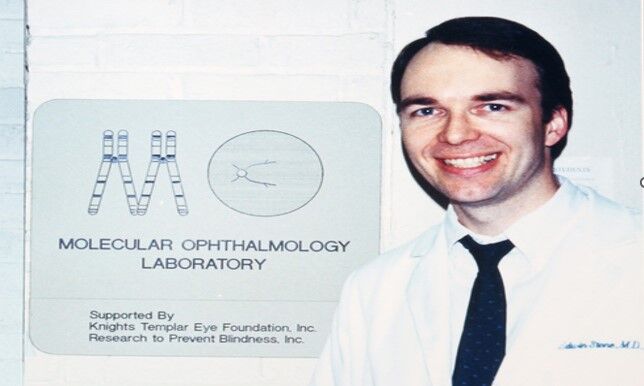 In 1987, young Ed Stone got a grant to open the first "Molecular Ophthalmology" laboratory at The University of Iowa. He has been working tirelessly there ever since. You don't have to understand his specialty very well because he sure does. Edwin Stone, MD, is a living legend in the space.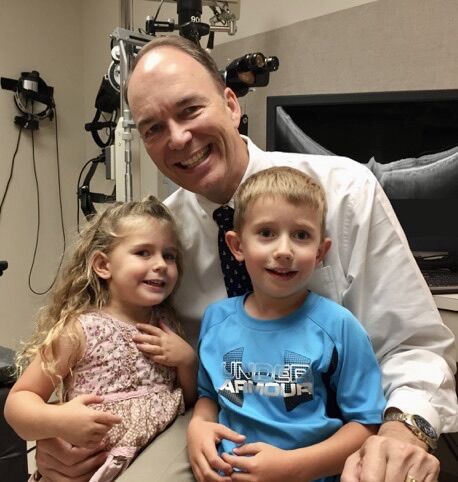 The facility he runs has had various name changes over the years. Since 2010, it has been known as The University of Iowa Institute For Vision Research.
Ed Stone created a work culture most corporations today would envy. It is the guiding light which leads an impressive team of professionals. These are people who have dedicated their lives (not just careers) to find cures for inherited retinal diseases. This includes Batten Disease and many others.
Iowa Institute For Vision Research – Leave No One Behind
The people of The University of Iowa Institute For Vision Research are as rare as the diseases they work to overcome.
You do not need a microscope to see how much they truly care. They work daily for patients and each other's pursuits of scientific breakthroughs. They focus on rare diseases most others have no interest in exploring let alone curing. This is especially true with biotech or pharmaceutical companies. They focus on treatment options for diseases with significant sales potential.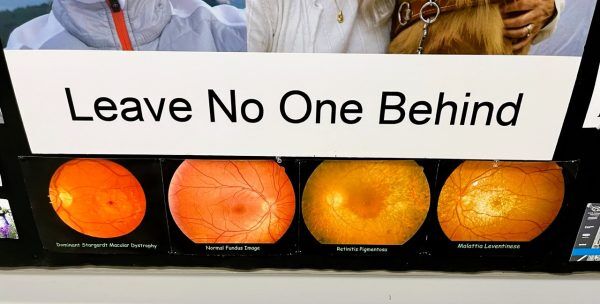 But here in Iowa, the Hawkeyes are laser focused and committed to leave no one behind. You are right if you think this means patients and families with rare diseases. However, it is more than that. Iowa's unique mission includes all people, especially but not limited to those who could never afford cutting edge cures. Dr. Ed Stone is passionate about disrupting disease at all levels. He pursues treatments to not only cure diseases, but that are readily available at greatly reduced prices. His plan is to create solutions which can help any afflicted patient or family. He passionately believes this will disrupt disease on the gene and cell levels in a scientific setting, as well as financially. Ed is painfully aware disease has human generated obstacles in the real-world marketplace.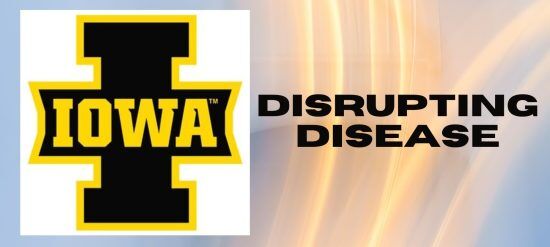 A Beautiful Disruptive Truth in Vision Research
If and when The University of Iowa Institute For Vision Research develops cures for blindness, Batten Disease, or other rare diseases, they will not sell them to the highest bidder. Nor will they patent or otherwise secure ownership to these life-changing findings. Instead, they plan to freely share such solutions…with the world.
Refreshing? Absolutely.
Admirable? Definitely.
Disruptive? Unequivocally YES.
Dr. Budd Tucker's Stem Cell Solutions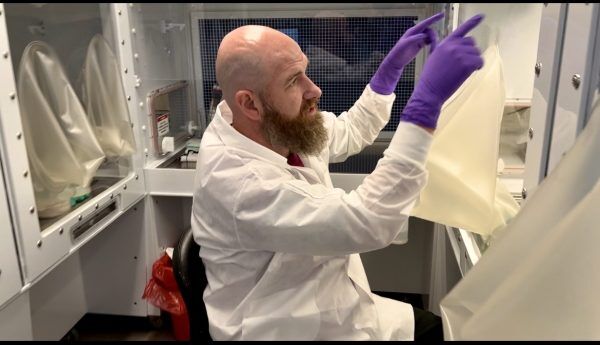 Dr. Stone recruited Budd Tucker, PhD, a brilliant scientist from Harvard University. It was mainly because these two men and clinicians share a mission and a passion to cure blindness. Even better, they also share a belief and a plan for how they are going to change the world. Doctors Stone and Tucker like to compare their journey to that of Bill Gates and Paul Allen launching Microsoft. They talk of the early days with those world-renowned entrepreneurs building computers in a garage. And today, they see themselves transforming people's lives through science and medicine similar to how Gates and Allen did with technology. Budd Tucker is leading the hands-on work physically as well as scientifically in expanding the laboratory on the university campus. The team is doing it creatively and cleverly on a limited budget. Some of it includes using tools from yesterday and today as they build what only they know and see is needed for tomorrow.
"We can create a human retina in a dish, right now." – Edwin Stone, MD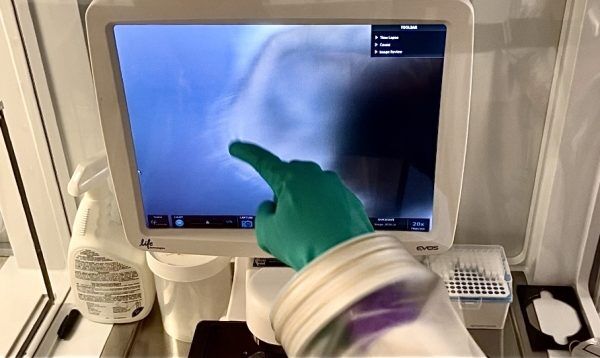 Yes it's true. Right now. The University of Iowa Institute For Vision Research can create a human retina through stem cell development. The process takes cells from a patient's forearm. Then, they treat them with the ultimate scientific tender love and care. It all happens during a process which currently takes roughly six months to complete. The end result is they are able to create a stem cell. Once that is achieved, they can transform that stem cell into a photoreceptor cell. Finally, they can give that necessary photoreceptor cell back to the patient. The goal is to repair and replace the missing cell causing the inherited retinal disease and blindness. Of major importance is to remember the source of all this. Because Iowa is at the forefront of this customized solution made from a person's own DNA, the groundbreaking element is the person's body will recognize the cell as one of its own instead of rejecting it as an outsider.
Brilliant and futuristic? You betcha. And it is happening now.
In fact, right after our visit, a robot was being delivered to The University of Iowa Institute For Vision Research. It represents an exciting acquisition in the next milestone of their quest. This phase is designed to develop an automated process for creating stem cells and photoreceptor cells. The robot will assume tasks designed to greatly reduce the amount of time, human resources, and effort they have already discovered is necessary to create the vital new cells.
Consider The University of Iowa Institute For Vision Research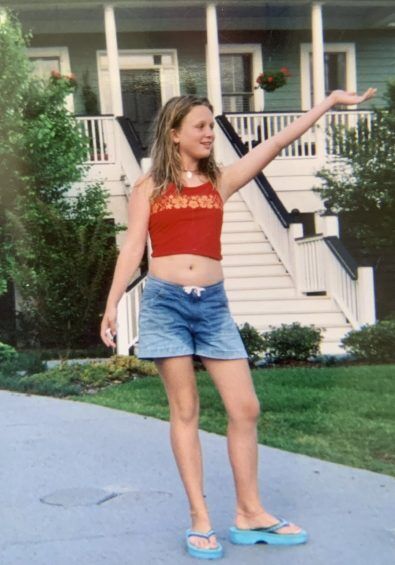 If you find yourself moved by Rebecca Veeck to the point of taking action, we will be forever grateful for your support. We know the University of Iowa Institute For Vision Research is a worthy and winning team. And they are a leader with their developing clinical research and patient solutions. Our aim is to continue to raise money and awareness. While this will not bring back Rebecca, it can help to protect other children and families from the heartbreak of Batten Disease. It is encouraging to see the IVR's efforts to treat and cure rare diseases. Clearly, they are taking great strides and making great progress. Beyond honoring Rebecca's memory, there may be no better purpose for keeping her legacy alive. Possibly the only thing which could add to the joy of cures and treatments for Batten Disease and blindness… would be knowing our beautiful and beloved Rebecca Veeck was part of it.