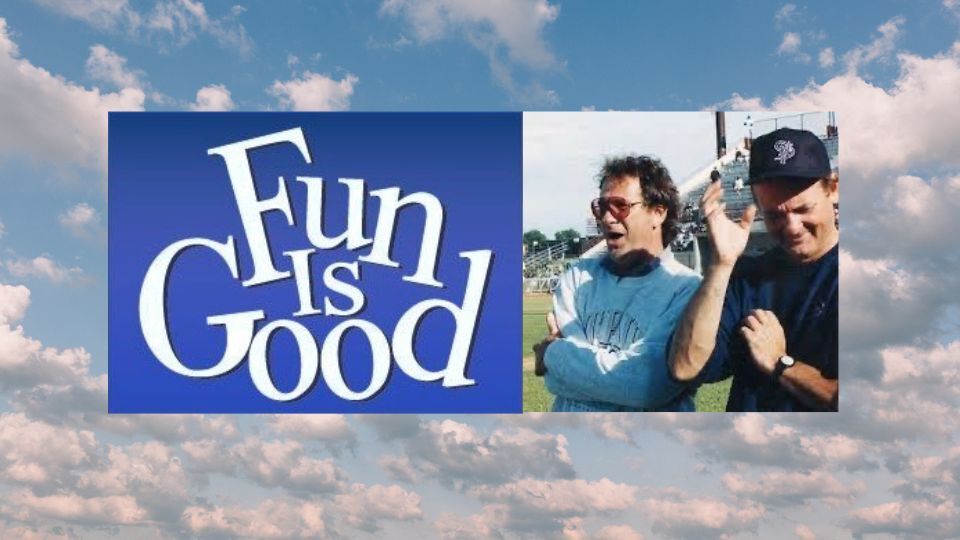 Fun is Good. Don't laugh at this before you learn the power. If you write this off thinking it is about clowning around or goofing off, you miss out on the variety of rewards. Mike Veeck's philosophy is serious stuff backed by hard work and hard to beat results. Basically, it serves as a blueprint for showing you having Fun is good in business.
Individuals who enjoy themselves and the work they do will improve, not just advance their career. With this comes more money, power, and opportunity. Even better, they can also organically make a positive difference on those around them.
A focus on Fun is good for business owners, leaders, and employees alike. It is also a favorable experience seen and shared by customers and vendors. And topping it off nicely is a foundation for Fun can consistently boost your driven purpose and bottom line.
How Mike Veeck Began the Fun Is Good Philosophy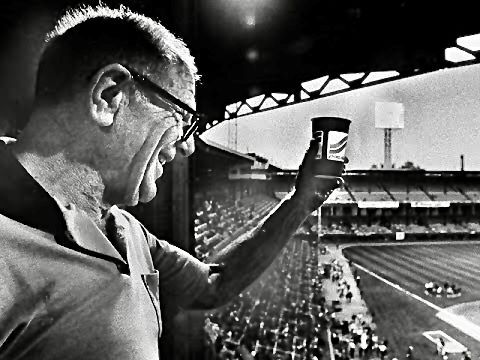 The story of Mike Veeck giving birth to the Fun Is Good business philosophy begins with his father. When it came to having and creating Fun, Bill Veeck was the Grandest Daddy of them all. Fun was the beating heart and brains behind every creative thing Ol' Will did in business.
However, there is one exception worth noting. Bill Veeck mostly taught his son, Mike, by example. Fun is Good was basically a master class of how he lived, raised a family, built a team and a loyal fan base. Surprisingly, it seems like Bill Veeck did everything he possibly could on the subject except combining those 3 magical words. Luckily, his son got it through DNA. He had a front row seat for watching how to live them like few others could.
So, Mike Veeck gave a title and a voice to "Fun is Good.
Yes, it is true Dr. Seuss wrote about the goodness of Fun in his great children's books.
It is an example of the adage, "When the student is ready, the teacher will appear." Mike Veeck took years of acquired brilliance from his Dad and broke it down into something simple. Three words which work like 3 letters the world now relies upon – GPS. It really is that easy.
Fun is Good tells you how to get there, whatever and wherever your destination is. It provides direction and leads the way so you can enjoy the ride. And when problems arise on your journey, Fun offers you detour options for getting around them.
Yes, it is true Dr. Seuss wrote about the goodness of Fun in his great children's books. But…
"No one could rhyme like Dr. Seuss in his time.
Mike Veeck dared never try as a man.
So, he did his own thing, and Fun fit like a ring,
When he made it his whole marketing plan."
Pitching and Hitting a Home Run with Fun is Good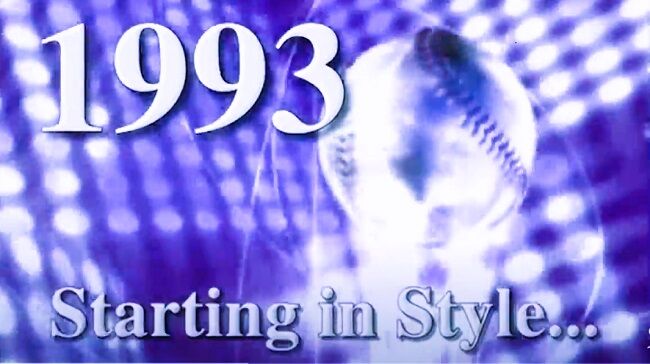 Ready or not, the St. Paul Saints 1993 season was coming up quickly. Mike Veeck had to pitch the team's marketing plan. However equally important, he also desperately needed to hit a home run with it. The foundation of his efforts began by writing the words, "Fun Is Good."
Undeniably, it had better be. During the dead of Minnesota winter, the small team from The Goldklang Group was shoveling into the wind. All shortcut routes were snowed in. Pick whatever winter woes you want for an analogy. They knew the urgency of getting a baseball team on the field.
Yet that is putting it mildly. There were various reasons for the sense of urgency. It was because the brand-new ballclub didn't have a single star player for promoting to fans. In fact, they didn't have ANY players.
Besides, any player they signed would be nowhere near the best in town. Another Fun fact of life was the team belonged to the independent Northern League. Meaning, the ballclub would be on its own. No affiliation or connection to the credibility of the Major League Baseball brand. None whatsoever. As independent and minor as the minor leagues could be.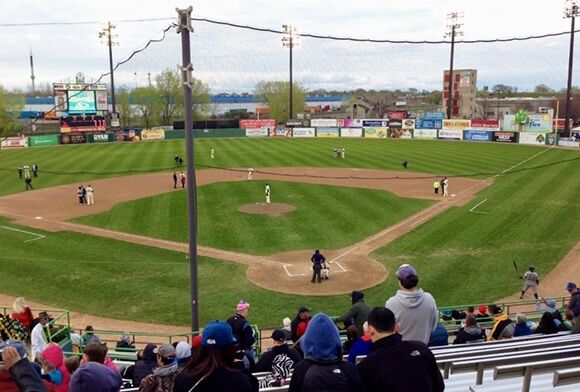 Facing Fear & Failure, the St. Paul Saints Relied on Fun
Mainly (because of common sense), the outside world saw the team surviving as a long shot. The startup Saints ballclub got into the game having 3 key realities:
Playing in a ballpark like no other. Honestly, Midway Stadium was a rundown slab of concrete with freight trains regularly running just behind the outfield wall.
For attendance, they would be competing directly against the popular Minnesota Twins, a Major League Baseball team winning 2 World Series Titles in the last 5 years. Oh, and for good measure, the Twins luxurious ballpark and better brand of baseball was just 7 miles away.
On their side, the St. Paul Saints' management team led by Marv Goldklang, Bill Murray, and Mike Veeck… were all in believing the philosophy of "Fun Is Good." Credit Mike Veeck for giving it structure. Hence, that is exactly what they got busy selling, and still do today.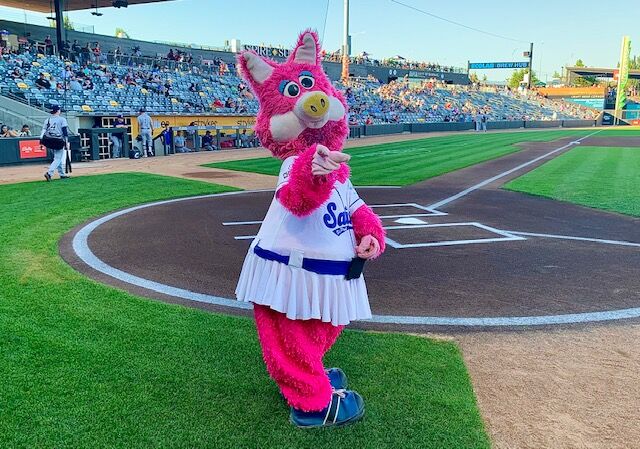 Fun Is Good Examples
– A mascot named "Mudonna."
– A live ballpig delivering baseballs to the home plate umpire every game. And every season the pig gets a new nickname.
– A Catholic Nun giving chair massages to stressed out fans.
– Fans engaging in sumo wrestler costumes between innings.
– Mimes on the dugout performing instant replays. (This was Mike's favorite. And his alone!)
– Capping off the zaniness here, how about celebrating a championship with a 1-block long parade?
Epic. Now let's show you how this works for you in business.
Laughing from Sainthood to Greatness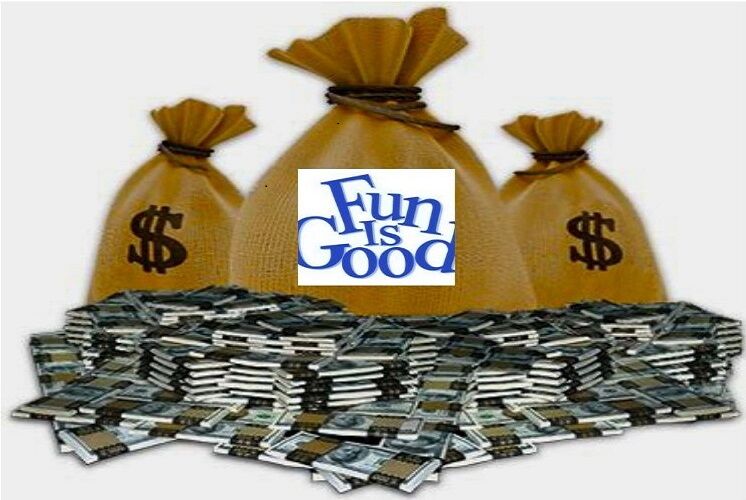 Hold on a minute. Or better yet, "Stop Right There!" (Raise your hand if you know Ellen Foley belting out that line in Meatloaf's classic baseball and sex song, "Paradise By the Dashboard Light.")
Anyway, this is not all Fun and games for grins and giggles. Fun Is Good is a model for serious business. It just so happens employees, partners, vendors, and customers having a good time is at the heart of said success in business. Here's proving what it can realistically do.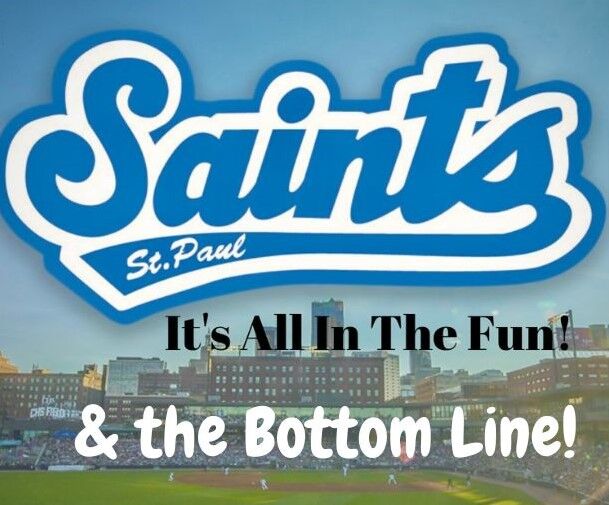 Try topping this bottom line for the St. Paul Saints. The Fun mindset is driving an average return rate of 90% among season ticket holders.
Furthermore, adding the thousands of others attending single games boosts the bottom line. In addition, fans are enjoying themselves so much, they voluntarily become brand advocates or evangelists. If you know business, you know this is the best result a good customer experience can buy.
But wait. It gets better.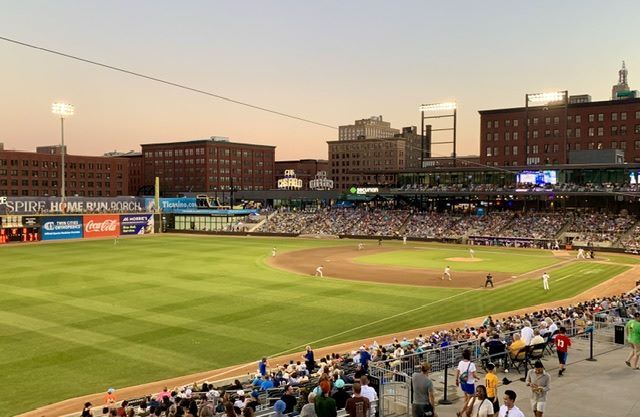 The Beauty of Building CHS Field
More proof. 3 Home Run examples of Mike Veeck's "Power of Fun."
1. 2015. The St. Paul Saints move from the outhouse to a penthouse for playing baseball. People across Minnesota are still smiling over the opening of CHS Field, the Saints' award-winning, $63-million-dollar home ballpark which the community also uses often.
2. 2021. The team accepts the Minnesota Twins partnership request and begins its first season playing as their top minor league team, the Triple-A affiliate.
3. 2023. The Goldklang Group receives multiple lucrative offers to sell the St. Paul Saints to Diamond Baseball Holdings. The two eventually agree on an undisclosed price.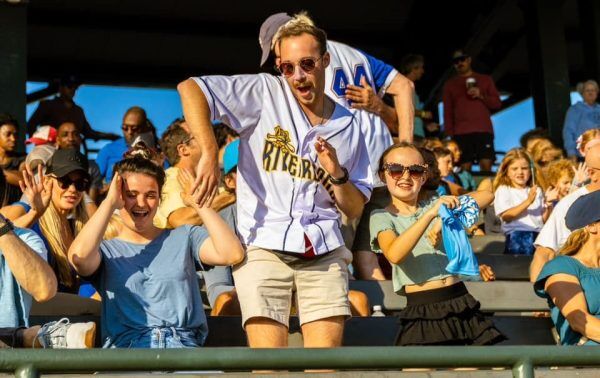 Charleston RiverDogs Barking Louder Than Ever
Our last form of proof here is on winning. In 2023, despite a challenging economy with high inflation, the Charleston RiverDogs are winning at the gate like never before. And get this, they have a losing record this season. An added reward is because Fun Is Good has continually been winning over people in South Carolina's Low Country. It's that simple.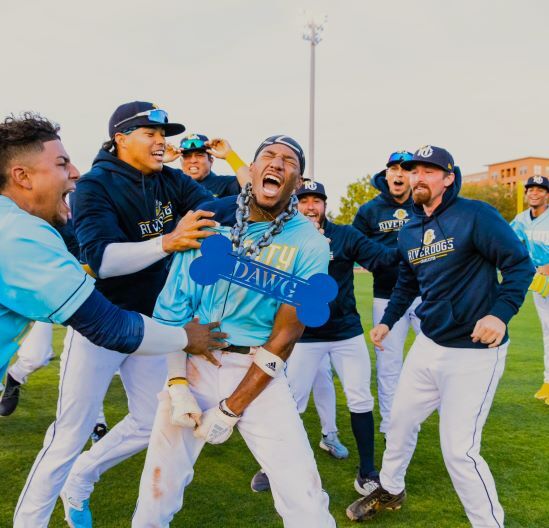 The Single-A club is getting the record attendance. They are vying for their third straight Carolina League title. However, since they are not playing well, more than a 3-peat quest is going on.
President and General Manager Dave Echols (hired by Mike Veeck) does a magical job using Fun Is Good. Fronting the fun this year, Mike Veeck was back speaking at the winter Hot Stove Banquet. Plus, he is doing all the RiverDogs commercials. And for the first time, his friend and partner, Bill Murray was appearing in them, too.
Author Mike Veeck
Hopefully, after all this proof, you are interested in incorporating Fun Is Good into your workplace or career. If so, Mike Veeck's books are for you.
You will read what Mike does, what you can do, and how other successful businesses are reaping the rewards of a Fun Is Good workplace. Large corporations such as Gallery Furniture, Hormel Foods, and Outback Steakhouse.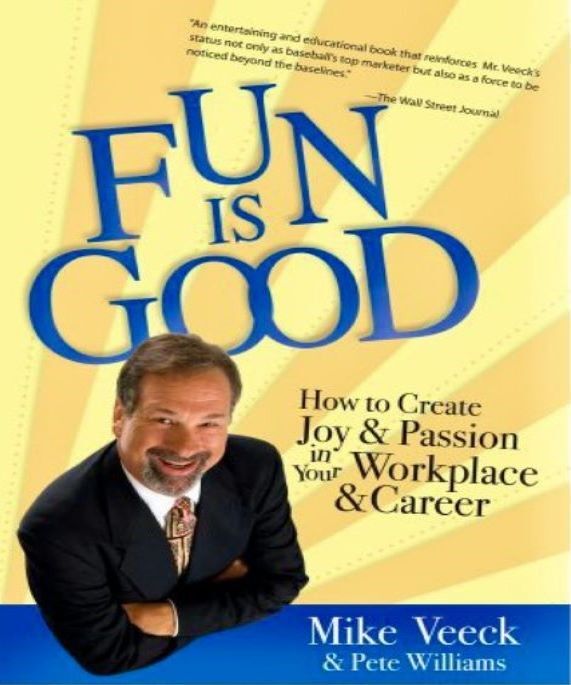 Every solution Mike's Fun Is Good Team offers in seminars and workshops is customized for your specific needs.
Why? Because we all know one size does not fit all.
No matter your size, taking the first step small and simple. Start transforming your business into a Fun and more successful one, just by completing our contact form. Or you can give us a call at (602) 386 (Fun)-6269.
Let's go. We can do this. And we should.