When it comes to speaking engagements, many people might prefer tarantulas crawling on them. The experience is that terrifying. Years ago, Mike Veeck was there, too. But a funny thing happened on his to way to becoming a popular keynote speaker. While practicing public speaking, he was proving how to go through your fear of failure. A master class on getting to where the Fun IS Good.
Mike Veeck Speaking Engagements Work
Wouldn't you enjoy winning rather than worrying when booking your next speaker? Mike with a microphone has delighted diverse audiences across the country. This includes speaking engagements with corporations and organizations such as:
– 3M
– Andersen Windows
– Boston Scientific
– Deluxe Corporation
– General Mills
– Marriott International
– Minnesota Dental Association
– Minnesota Department of Public Safety
– NASCAR
– National Baseball Hall of Fame
– National Basketball Association (NBA)
– Securian Financial
– United Healthcare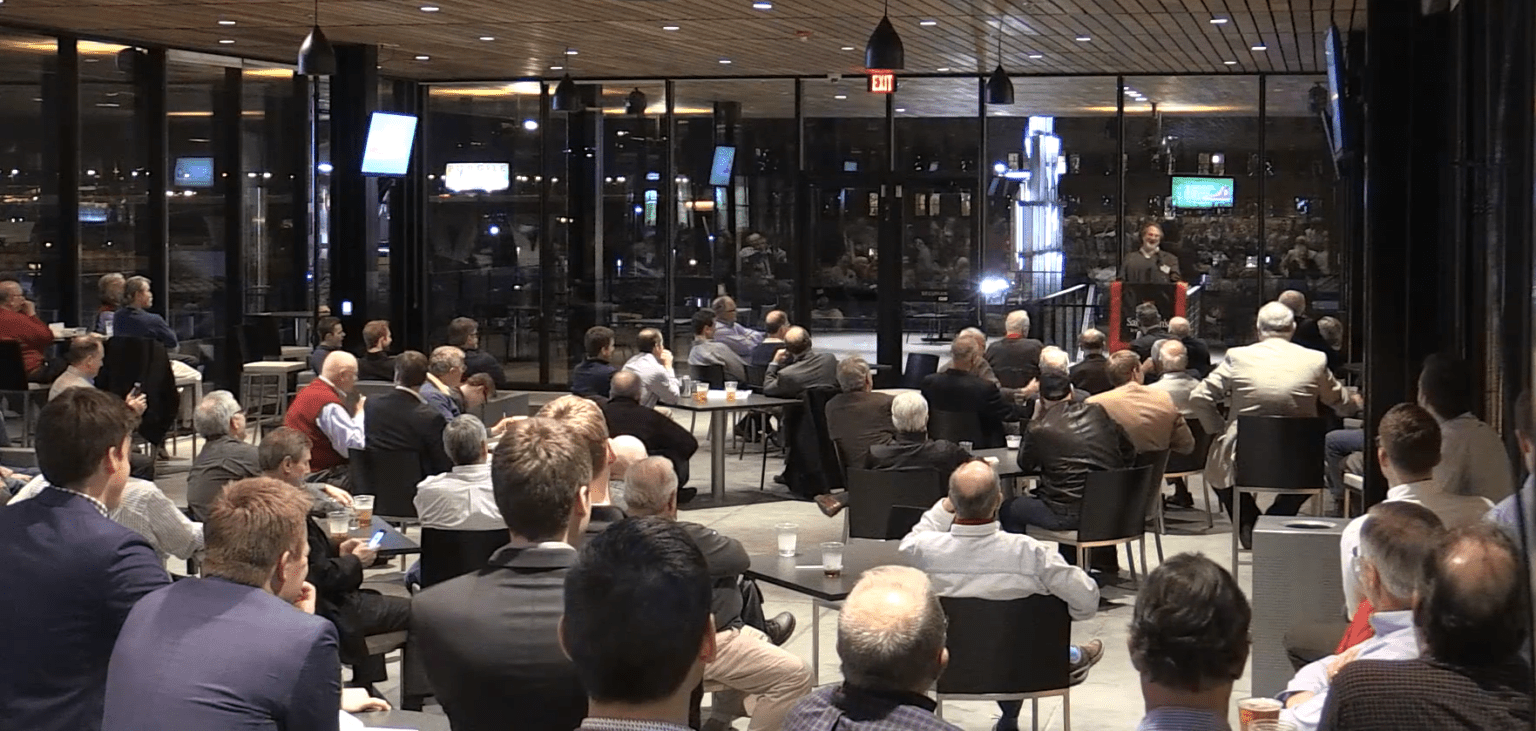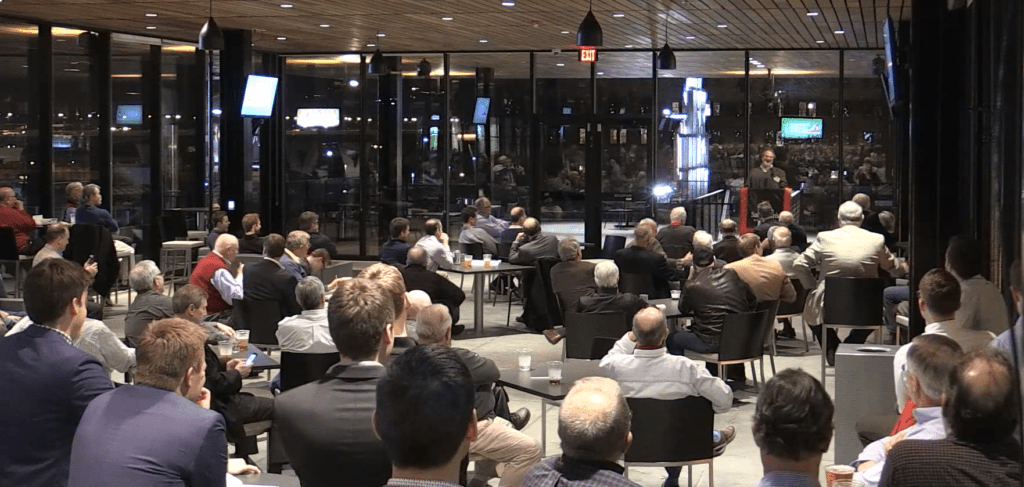 Here is another important benefit of booking Mike Veeck as a keynote speaker. Many people in your audience will know him. If not, they will at least be impressed the Fun guy captivating them has been featured on 60 Minutes, HBO, CNBC, ESPN, The New York Times, and The Wall Street Journal.
How about exciting your group even more? Just mention the new Mike Veeck Documentary on Netflix.
A Keynote Speaker Who Customizes For Your Needs
Your event is important to you. And therefore, it is also important to Mike Veeck. A "One Size Fits All" approach to public speaking is no Fun for the guy known for "Fun is Good." Being a caring person and dedicated professional shows your goals are his.
Unlike some other speakers, your event is NEVER just another speaking engagement with Mike Veeck.
– His work ethic drives him into preparing every time, writing customized talking points for your goals and audience.
– Being prepared and experienced means Mike is always "reading the room." Hence, staying ready, willing, and able to be flexible.
– Never vulgar or discriminatory, but always entertaining and inspiring.
– Friendly and engaging with your employees and invited guests both before and after speaking on stage.
– Because he loves delivering real value, you'll see why is often invited back for return engagements.
Fun Is Good Seminars and Workshops
Nobody likes listening to a bragging and boring keynote speaker, especially Mike Veeck. It is one of the reasons he believes his best speaking engagements also include members of his Fun Is Good Team. It is a way of making sure all the important bases are covered in presentations for a business audience.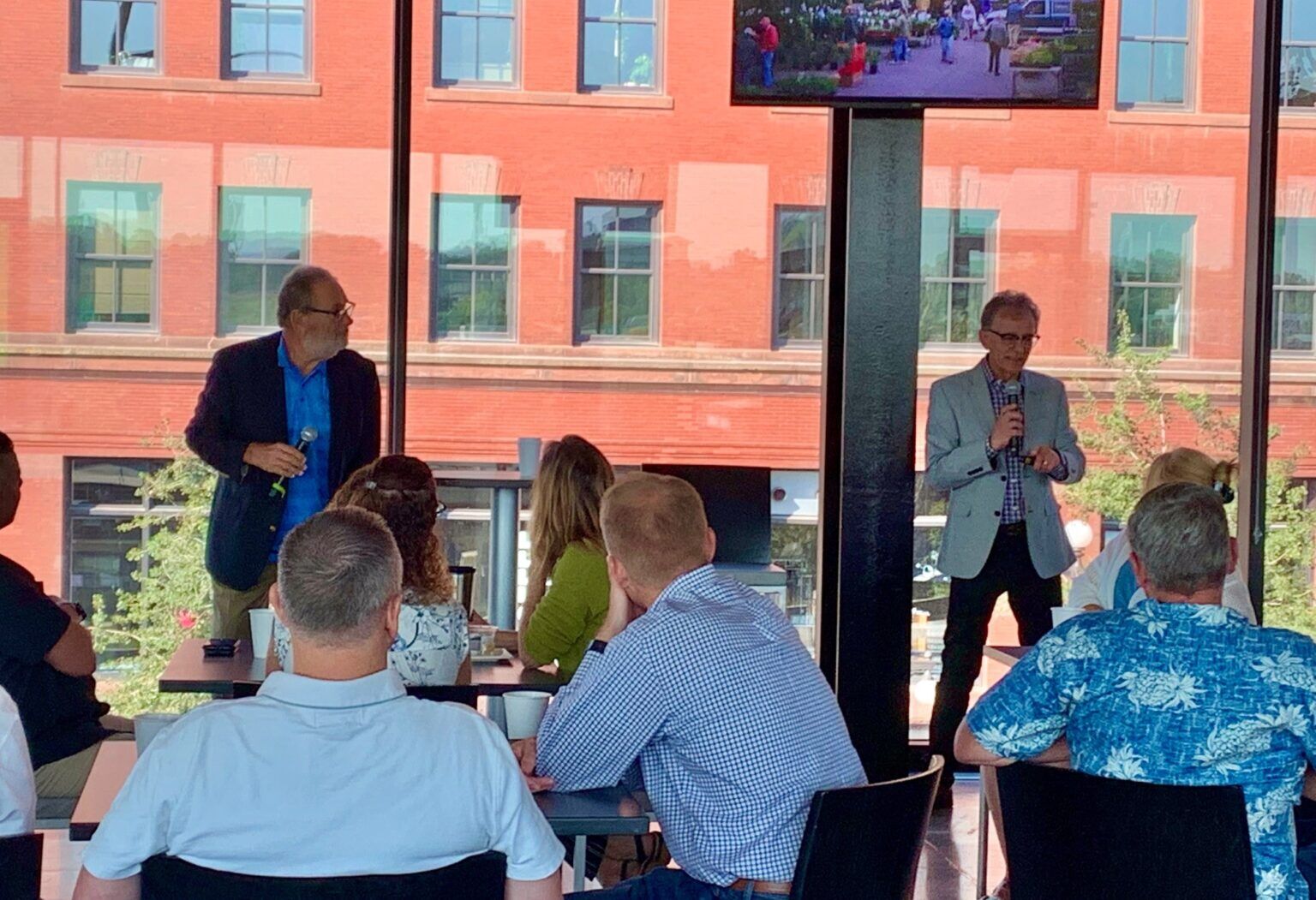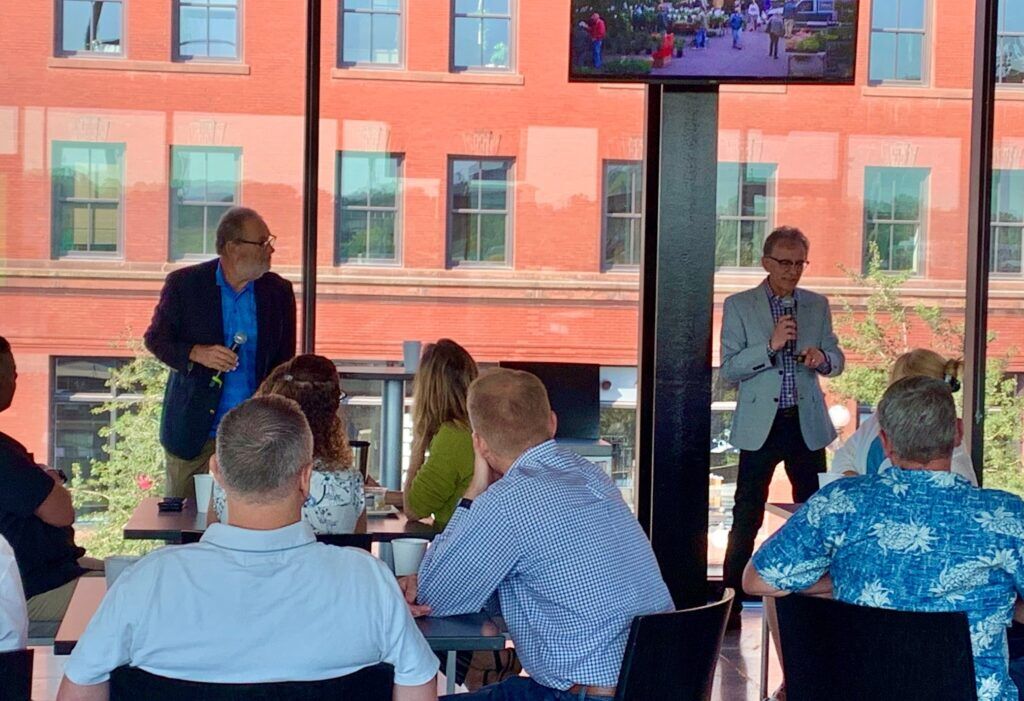 Personally speaking, he is secure and creative enough in leading your people in the opposite direction. Only a rare and real public speaker is open to showing and sharing failure with an audience. It's one of the many endearing compliments you will hear following Mike Veeck appearances. He uses this effectively in connecting with people in order to help free them from fearing failure and teaching them how his Fun Is Good business philosophy really does work.
Mike Veeck Speaking Engagements Go Beyond Baseball Fans
Know this upfront. Just because the name Veeck is synonymous with professional baseball, doesn't mean a jock session. Therefore, understand hiring Mike as a keynote speaker is way more than a sports guy talking to sports fans.
Mike Veeck is a successful business owner who has used Fun for growing startups and struggling companies into multi-million-dollar operations. He's a best-selling business book author. He's been a college professor, a restauranteur, and much more.
In his speaking appearances, you can't help but feeling his passion for developing people, talent, and relationships. And don't leave out his being motivational as a loving husband, a father who has lost a child, and the son of a famous father who was his hero.
Entertaining and Empowering Audiences through Storytelling and Proof
Believing and proving anything is possible, Mike Veeck will pull members of your audience into his positive, upbeat, and creative mindset.
Basically, just think of the possibilities from any of his speaking engagements, seminars, or workshops. You can expect:
Inspiring innovation, change, and creativity.
Generating better productivity and results.
Enjoying happier employees actually having Fun while working.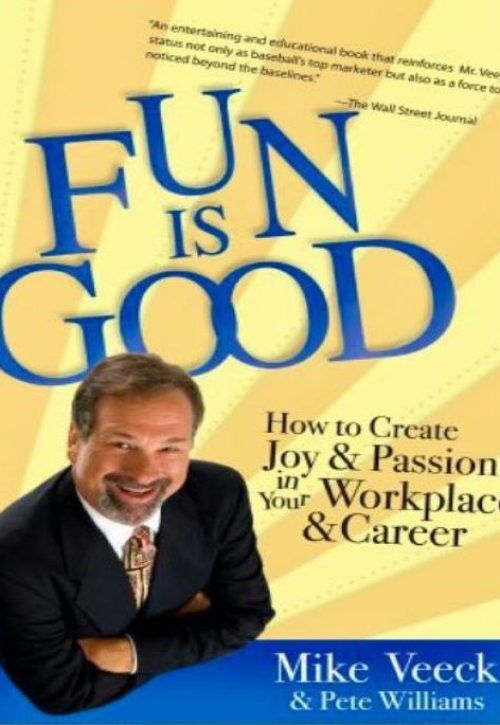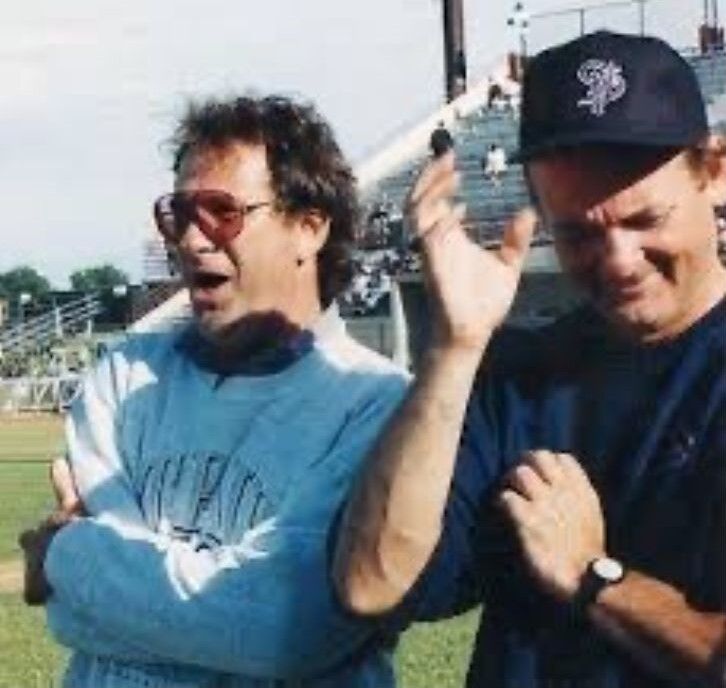 And one last golden nugget. Mike can't help telling Bill Murray stories based on their decades together as business partners and close friends. However, your people will be eating this up.
So go ahead. Take the first step in exploring or securing a memorable and productive speaking engagement featuring Mike Veeck. Complete our online contact form or give us a call at (602) Fun-6269.
Let's start putting words and ideas toward making a serious positive difference with Fun.