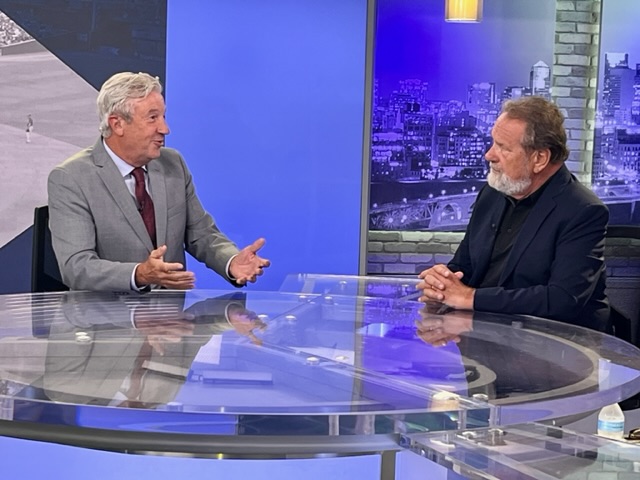 Jim Rich interviews Mike Veeck. Please pardon the poignancy here. But some Minnesota TV news watchers could easily say, "This ain't exactly breaking news." In some ways, they are correct. Mainly, it is because the longtime sports director at Fox 9 in Minneapolis has a rich history with Mike Veeck.
However, this time, the Jim Rich interviews with Mike Veeck were special. Basically, a well-intended two for one kind of visit.
Jim Rich Fox 9 studio interviews with Mike Veeck
It was a Sunday afternoon in mid-August. Jim Rich was already working. He is the host of the Fox 9 Sports Now show every Sunday night. Meanwhile, we were in the Twin Cities for the St. Paul Saints number retiring ceremony honoring Darryl Strawberry and their original ownership group.
Mike Veeck was featured in a great deal of media coverage for the event that week. But privately on his end, the focus was an effort to return favors. So, it was for that reason we went from St. Paul to the Fox 9 studios in Minneapolis to tape in person interviews.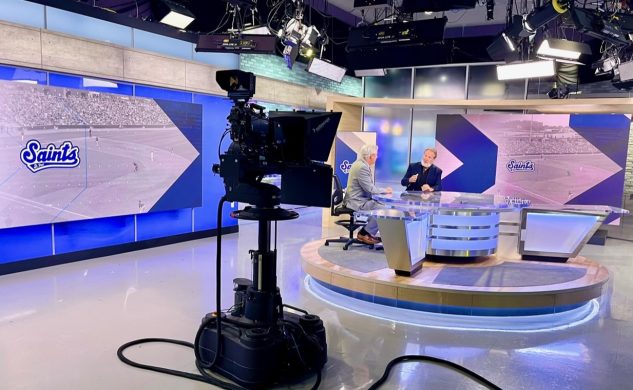 During the first interview, the topic was the St. Paul Saints. Jim Rich asked Mike to reminisce about the amazing 30-year run he enjoyed from starting the ballclub until its sale to Diamond Baseball Holdings before the 2023 season. It was a very candid conversation. You can watch the interview here:
The Saint of Second Chances interview
The interview about "The Saint of Second Chances" aired last night. It was done in the same studio session. However, Jim Rich didn't have enough time to play both interviews in the same show. So strategically, we asked him to sit on this interview until closer to the Netflix premiere date of Tuesday, September 19, 2023. This was also beneficial to Jim and Fox 9 as it gave them local ratings boost prior to their in-depth coverage of Minnesota Vikings football on Fox.
Mike Veeck's documentary is not only exciting for him, but also emotionally charged. Whenever the topic is Mike Veeck's daughter, Rebecca Veeck, it is always deeply personal and heartfelt. You can enjoy this Jim Rich interview wand learn about the Netflix documentary, "The Saint of Second Chances" in the video below.
Going back for something of a St. Paul swansong, Mike Veeck was focused on a show of respect and gratitude to many of those with whom he worked while leading the St. Paul Saints. This latest experience with Jim Rich at Fox 9 was proof. It was the latest in a longstanding friendship and enjoyable working relationship between two high profile Twin Cities sports personalities.