Fun Is Good Services
First, with Fun Is Good Services, we listen carefully. Then we can laugh. And of course, this surely doesn't imply laughing at you. Instead, it means learning is good, too. And it is Fun we enjoy. We make listening and learning a priority because we want to discover what matters most to your business and people.
You may have a number of valid reasons wanting to work with the Fun Is Good Team. We'll ask questions to gain clarity about your goals. This puts us in the best position to develop and pitch customized, creative ideas to reach or exceed them. None of our programs are prepared by "cookie cutter."
Fran Zeuli works with Mike Veeck on Fun Is Good corporate projects. He brings decades of experience as a leader and executive to the team. Fran provides an array of organizational and strategic support to you in working with Fun Is Good services. As a rule, he always makes sure the right material and messaging will be delivered in any presentation the team does.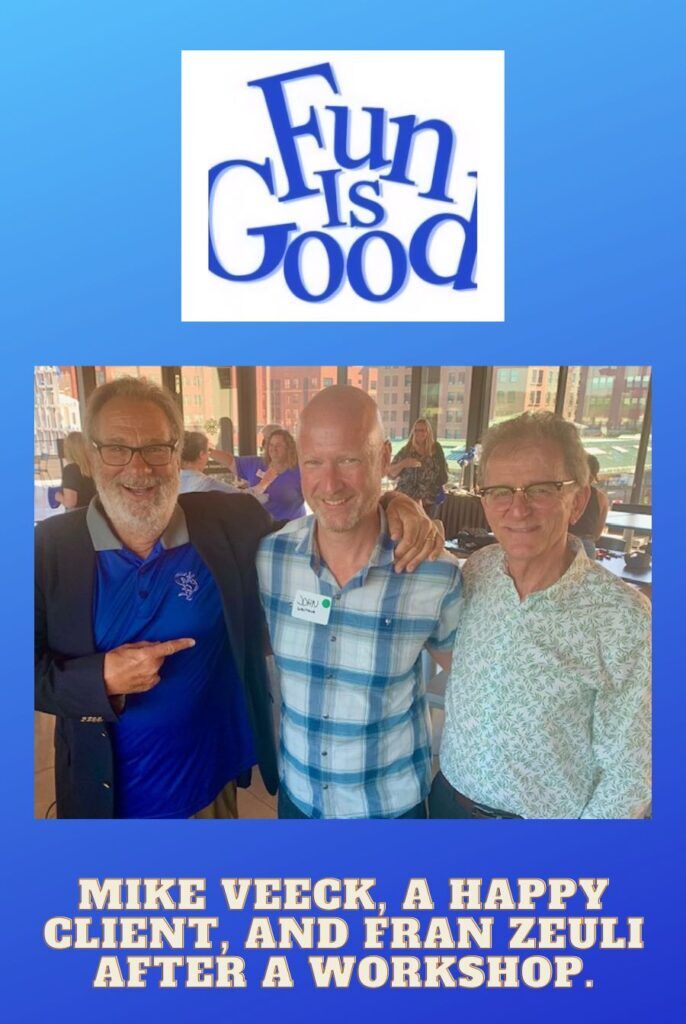 Fun Is Good Services Content
The content we generally cover in our programs includes these key areas:
Community Relations
Company Culture
Customer Service
Facing Fear and Failure
Human Resources
Marketing
Media Relations
Promotion
Sales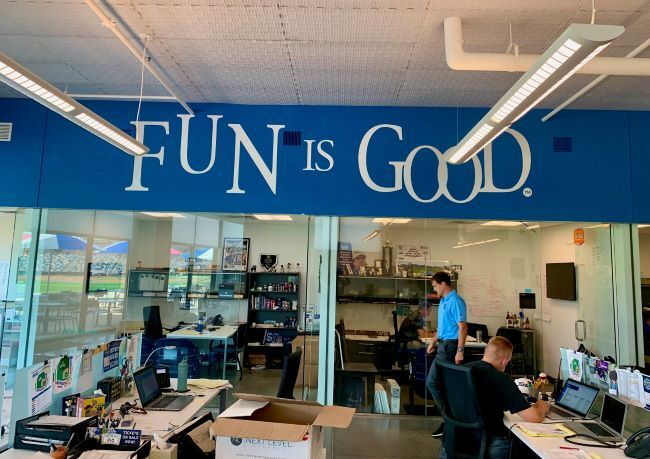 Our customized programs work for all size groups.
It really doesn't matter if your group is a department. Or it can be an entire organization or company. Regardless, your people can be successfully taught and trained how to implement the lessons of our Fun is Good services. Specifically, we customize everything for the work you do.
Reaping these rewards can be done in various ways.
Full-day and half-day seminars
Full-day and half-day workshops
Keynote speeches
Lunch & learn sessions
Corporate entertainment
Reading Mike Veeck's books makes our time together even more meaningful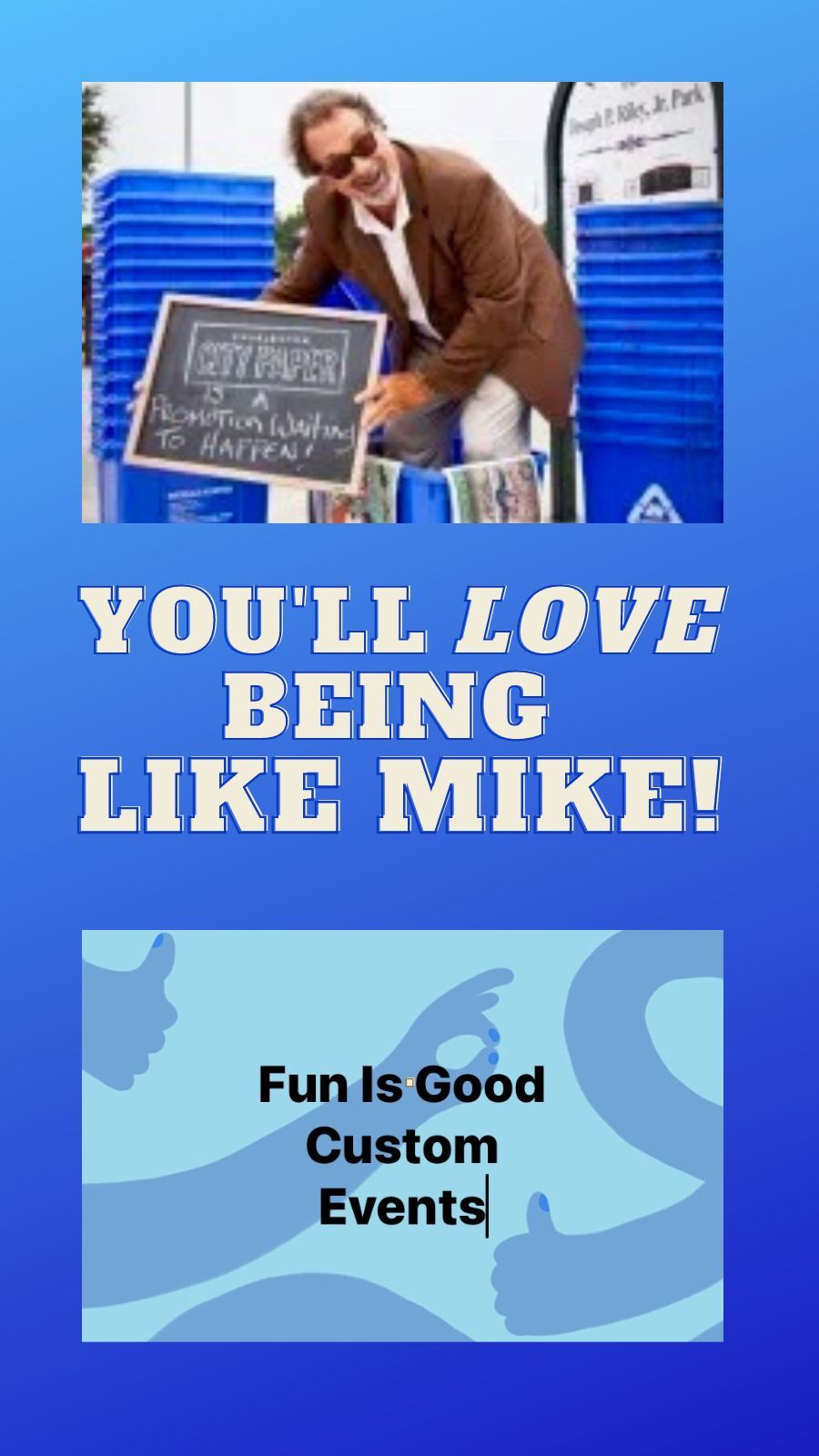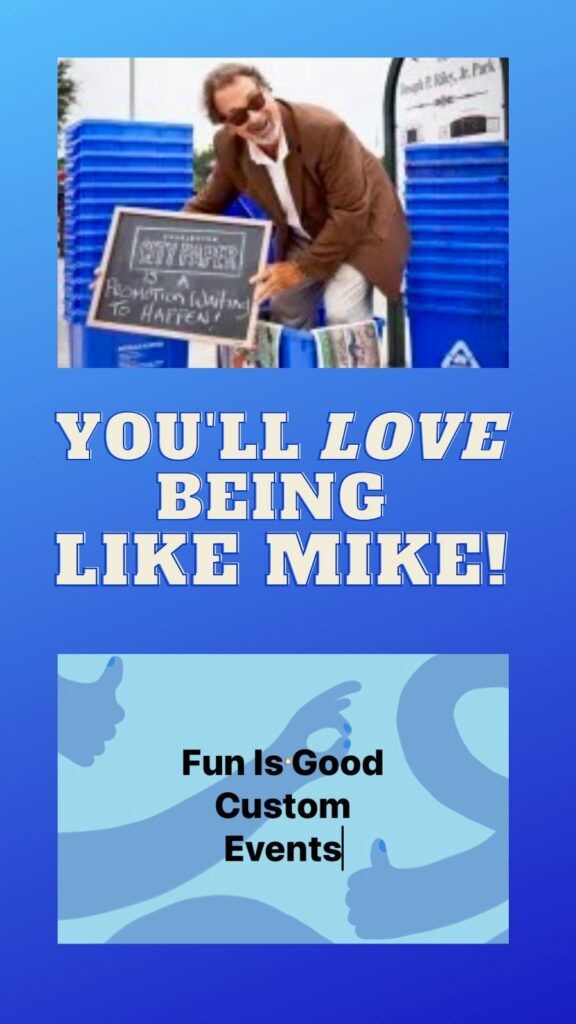 And something new being added is, "How your business can be like Mike."
Fun Is Good Events
We are creating and producing custom promotional Fun Is Good events. These are designed for supercharging Fun with your employees, customers, and community. Think of Fun events just like Mike has done which generate excitement, media coverage, and other benefits of a stronger business.
Wouldn't it be a proud and powerful bonus moment getting recognition for having Fun and helping others? Naturally, we provide that expertise and service as well.
Join us in putting the power of Fun Is Good Services to work for you.
Please, don't get by just using corporate speak. Get out of the box. It is time and it is best.
Just complete our easy contact form and we will be in touch. Thank you for your interest in incorporating Fun Is Good services to improve your business.
Suggested Articles
Mike Veeck AAPB Hall of Fame Induction Speech
Charleston RiverDogs Champagne Showers Night