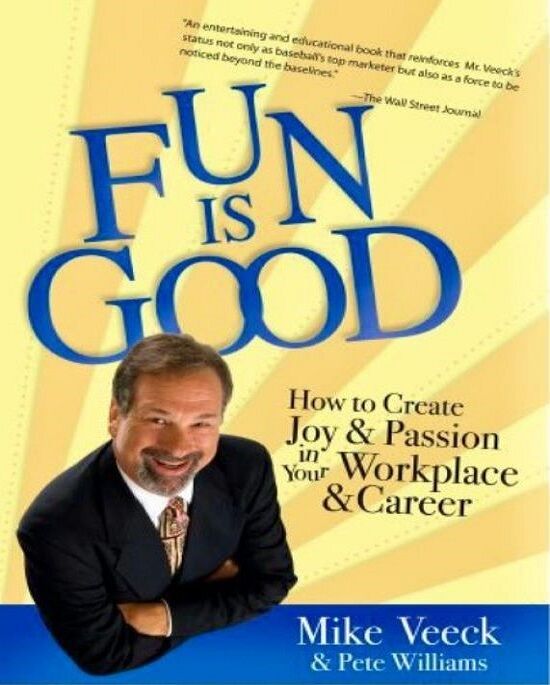 Let's keep things simple. The answer is: both. Mike Veeck's Fun is Good book is Fun and it is also good.
As the subtitle says, reading these pages shows you how to create joy and passion in your workplace and career. Don't worry. This is not just corporate speak. Far from it.
Maybe common sense isn't really all that common lately. Still, doesn't it make sense you and your workplace can perform better and be more successful when the work being done is Fun?
You don't want a boring career or workplace. And the Fun is Good book is far from boring in helping you avoid those ruts and dead ends in business.
# 1 Best-Selling Business Book in the U.S.
Undoubtedly, the authors enjoyed having the #1 selling business book in America for a spell. But more importantly, bragging rights weren't the best result coming from that. Instead, of readers simply buying the book, they were buying into its content even more. The word of mouth sharing by people was marketing at its finest.
"An entertaining and educational book that reinforces Mike Veeck's status not only as baseball's top marketer but as a force to be noticed beyond the baselines." – The Wall Street Journal
More "Buy in" on the Fun is Good book from the main authority on Wall Street.
They don't call it "The Street of Dreams" for nothing. So when the leading authority believes in a business publication, you can rest assured there is money to be made by reading the Fun Is Good book.
But unlike buying stocks on Wall Street, your biggest investment here is a few hours of time. Doing so can bring on an awakening, changing your career and your life overnight. Or at the very least, improving how you look at them.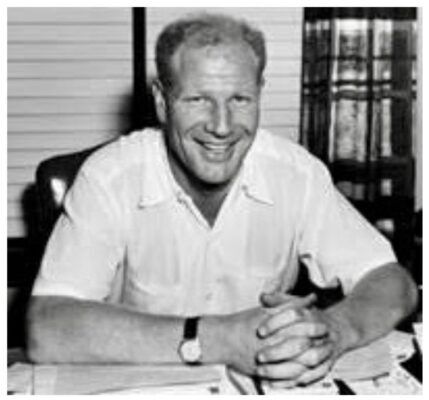 Don't deprive yourself of exploring this book because of thinking you have to be a big baseball fan to get something out of it. You most certainly do not.
You will no doubt be enjoying teachings from Mike Veeck's legendary Dad, Baseball Hall of Famer, Bill Veeck. But they are mainly from business management and marketing perspectives. And besides, there are valid reasons why Bill was known as "A Man For All Seasons." Meaning there is something for everyone.
Learning Fun Is Good is Fun.
You will love learning this no-fail formula for success. And yes, you can apply it to any company in any industry. The book reveals the many rewards of having fun while you are working. Beyond teaching you how and why, you will be seeing real-life examples of how success coming to life through Fun.
"I love the way Mike Veeck tries to break all the rules. Fun Is Good is a great philosophy, and you need that fun to be able to do anything successfully on a long-term basis. Sometimes things don't work out, but you can't let that stop you from being innovative. Mike carries that flag very well, and I hope he never stops." – Chris Sullivan, Founder, Outback Steakhouse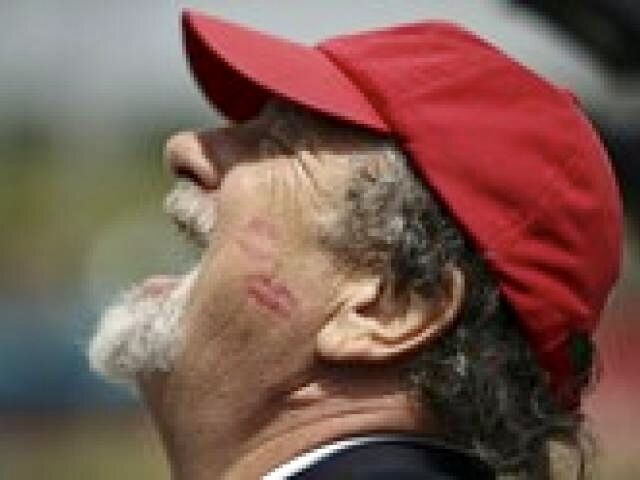 Mike Veeck is known for his wacky promotions in professional baseball which are often wildly successful. So of course, reading this book will give you proven strategies for promoting your business. But more than that, you will be seeing how Fun can be a rolling stone for attracting and retaining top talent, creating lasting relationships with customers, and sparking creativity and innovation.
This book will encourage you in embracing the joys of being different.
Chances are you will not only find this refreshing, but incredibly powerful in forgiving yourself and finding new courage and motivation. These benefits alone make it more than worth reading.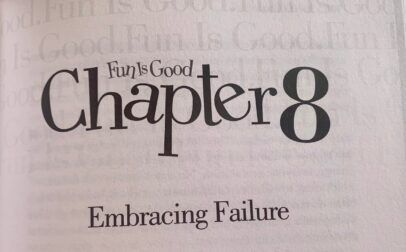 "The magic of minor league baseball is that it makes you remember the game the way you saw it as a child. I didn't get into minor league baseball to make money and didn't believe it was possible to do so until I met Mike Veeck. He's a genius, and he knows that good business is all about fun. That fun should be the driving force behind most any decision." – Bill Murray
A business book you can read at your own pace.
If you are being creative, it can be good to take time to think. Let ideas come to you instead of forcing them. If you are like other readers, you may find going back to re-read a certain chapter multiple times is just what you needed.
" Nobody makes money when you're just selling a commodity. You have to make it bigger than it is, whether it's selling furniture or turning a baseball game into this incredible, fun experience like Mike Veeck does. You've got to enhance the experience, and the best way to do it is by making things fun." – Jim "Mattress Mac" McIngvale, CEO, Gallery Furniture
There may be no better way of selling you on the benefits of reading the Fun Is Good book than telling you how the unique messaging was bought and sold.
Do you want a fun story of a person making something big happen so easily it is not funny? If so, then you will love and laugh about this important behind the scenes story of Pete Williams.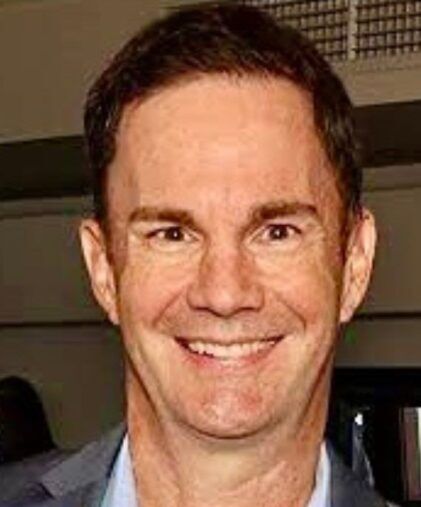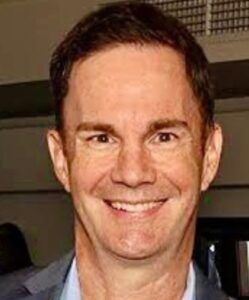 Yes, you know the name Pete Williams from the front cover of the "Fun Is Good" book. For decades, he has written in USA Today, and authored books about business, sports, and other topics. He became its co-author by way of attending a speech Mike Veeck was doing in Florida.
Pete Williams felt a surge of

inspiration and motivation by hearing Mike Veeck talk about the power of Fun Is Good.

So much so, he waited until all the happy attendees were done giving Mike their thanks and appreciation for the speech.

Pete's purpose was suggesting to Mike they write a book about it. Mike laughed. Pete went as far as saying he already knew he could get them money for writing the book. Mike laughed some more before saying if Pete and others were crazy enough to do it…"I'm in."

Right then and there, the idea for the Fun Is Good book was born. It was life changing for the authors and has been for many readers. It can be for you, too.