Revolutionizing Baseball: The Incredible Story of William Veeck Sr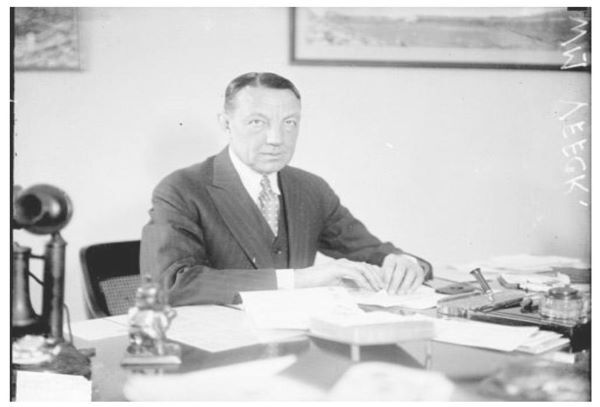 Let the buck stop somewhere else. Hopefully, the Veeck name in baseball has an ending many years away.
One thing we do know is the story of the beginning. For that, we respectfully introduce you to William Veeck Sr. He is responsible for the when, where, and how the family got into the great game.
The man's achievements, their timing, and lasting impact, deem him worthy of a place in Major League Baseball history. It hasn't come easily though, perhaps because his work was done so long ago.
Hopefully, William has enough joy watching over his son, grandson, and great-grandson follow him into the game he loved, promoted, and protected with all he had.
William Veeck Sr.
Let's take you back in time for something better than a success story. Mike Veeck's grandfather, William Veeck Sr. had a self-made success story with plenty of twists and turns. It happened during a difficult time in baseball and in America. And lastly, for William.
The Veeck Humble Beginnings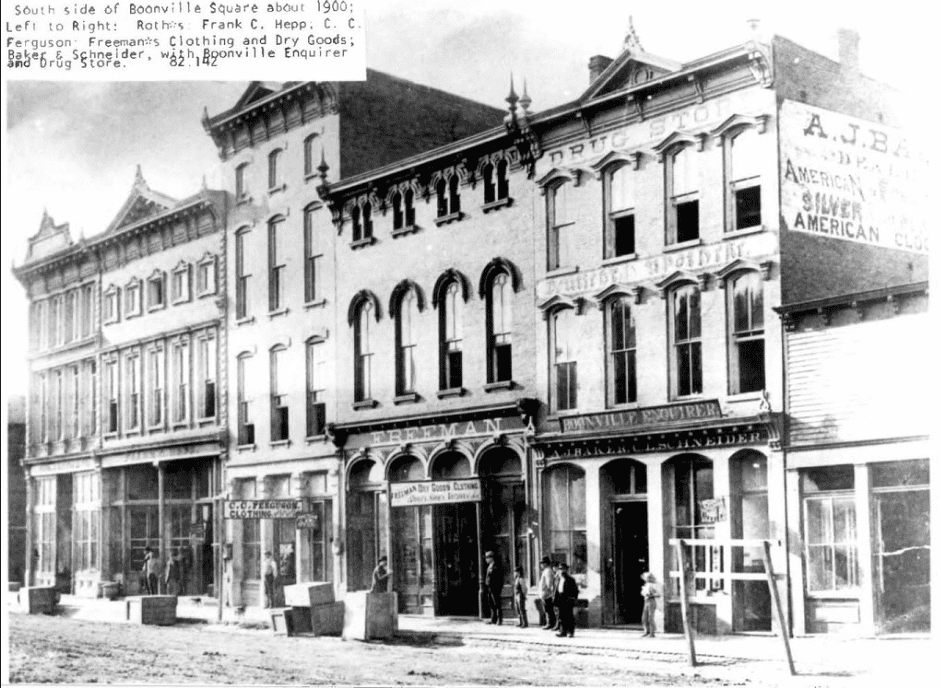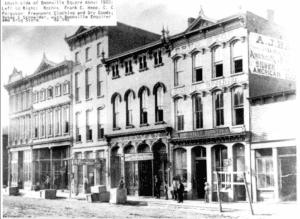 He was born in Boonville, Indiana in 1877. It is a tiny 3-square mile village in the southwest corner of the Hoosier State. But you probably knew that. It is also the place where Abraham Lincoln learned law. Surely, you knew that one, too.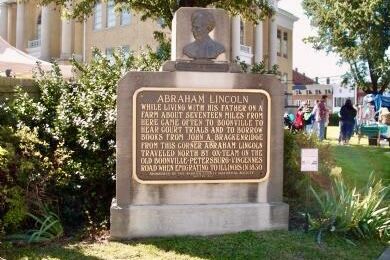 Now here we go, full Rodney Dangerfield, "I don't get no respect" on behalf of William Veeck Sr. Shockingly, the guy is not even listed among notable people from Boonville on the tiny town's Wikipedia page.

Now this? He might have difficulty finding joy being overlooked on this one.
Beginning His Career at Age 10
In the 1800s, the death of a parent usually forced children into growing up quickly. Such was the case when William's father, Nicholas died.
The boy dropped out of school after third grade. However, he fully committed to educating himself the rest of his life as a voracious reader of books.
He enjoyed playing baseball, but by age 10 was selling newspapers and working as a telegraph boy. At 14, the local newspaper hired him as a printing apprentice and later a pressroom assistant.
After six years, he moved to Kentucky for a writing job with the Louisville Courier Journal newspaper. His beat was covering crime as a police reporter.
Back to Boonville for Marriage
In 1900, William Veeck Sr. went back in Boonville long enough to marry Grace Greenwood DeForest.
That she disliked being an older woman would be an understatement. Hiding her age continues at her gravesite.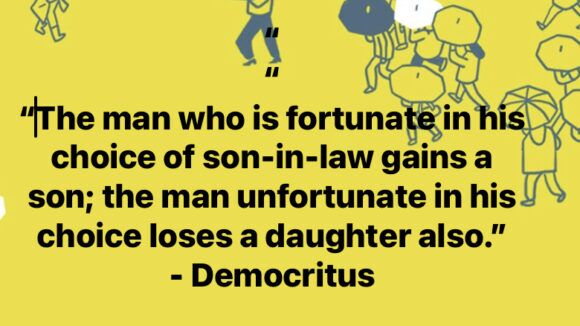 William marrying Grace was anything but amazing to her father, Dr. Daniel A. DeForest. You might say approving of William as his son-on-law was about as likely as Grace organizing her 50th birthday party.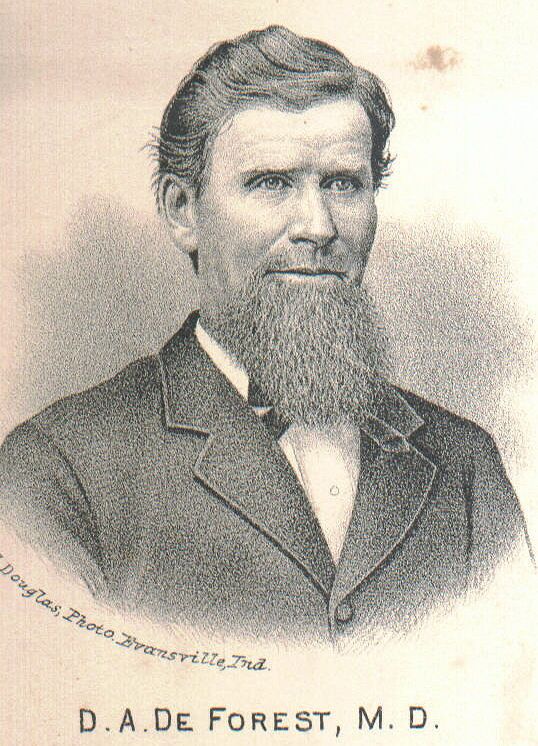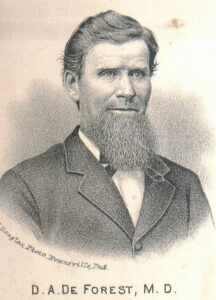 For decades, he carried influence as the only doctor in the Boonville area. He didn't like his daughter marrying a younger man. But making the good doctor sick was having to accept an uneducated journalist into the family.
To escape this nightmare, William moved on his dream of living in Chicago.
William Veeck Sr. Moves to Chicago
Boonville, Indiana to the big city of Chicago, Illinois was 300 miles due north. But it was also worlds apart.
In 1907, William Veeck Sr. was hired by the Chicago Evening Standard newspaper. It was his big career break.
But shortly thereafter came a much bigger heartbreak. Maurice Veeck, the 7-year old son of Grace and William was killed.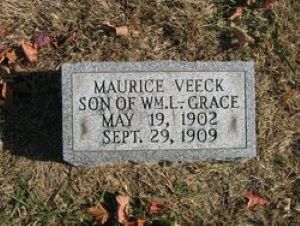 September 29, 1909 was like any other day. Maurice Veeck was playing with his best friend, Preston Lavin. The boys were inseparable.
However, on this occasion, Mr. Lavin left a loaded revolver on the family dining table. Preston was showing how it worked when Maurice got shot.
As usual in the death of a child, the terrible accident and loss was devastating for all involved. Grace Veeck became more withdrawn. Whereas William Veeck Sr. went deeper into his work.
Less than two years later in 1911, Margaret Ann Veeck was born. Then along came William Louis Veeck Jr. on February 9, 1914.
Look out Mom and Dad. And watch out world. The next William, "Bill" Veeck would be different.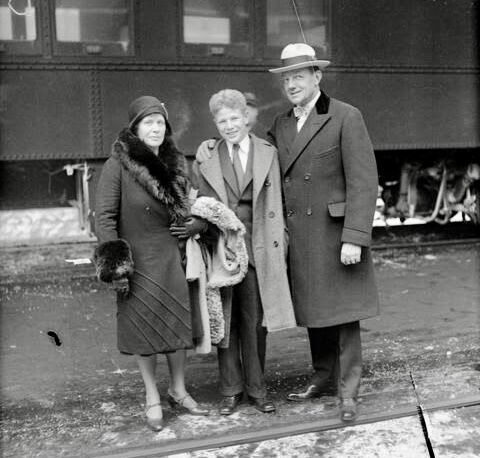 Ever grateful for second chances, Grace and William remained together. He continued as a loving and devoted Dad who was home every night. His ritual was reading books with the children before their going to sleep.
Becoming a Hit in Chicago Baseball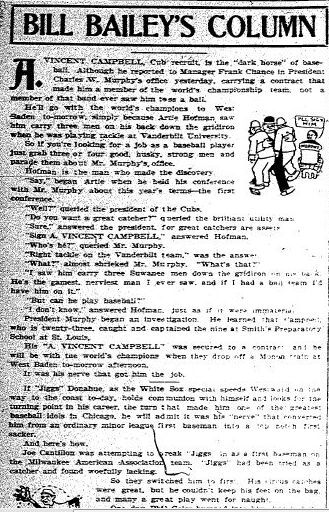 The editor at the Chicago Evening Standard, knew William Veeck Sr. loved baseball. So, when the paper had a sportswriter opening, he gave William a daily column.
But there was a catch. Often, he was required to write using the byline of "Bill Bailey."
Regardless, Veeck's well-written columns were popular with readers and continually showing his baseball knowledge. His analysis was usually spot on whether the local team was winning or losing.
Yes, he was known for sharing criticism. It was always descriptive, while also mostly constructive. Neither Bailey nor Veeck, was the vindictive Cubs' bashing sportswriter like the rumor grossly exaggerated over time.
Here's an example of Veeck writing under the byline of Bill Bailey. It provides a glimpse of interesting writing in any era.
"First baseman Vic Saier could have discarded his bat for a toothpick and been just as effective against left-hand pitching."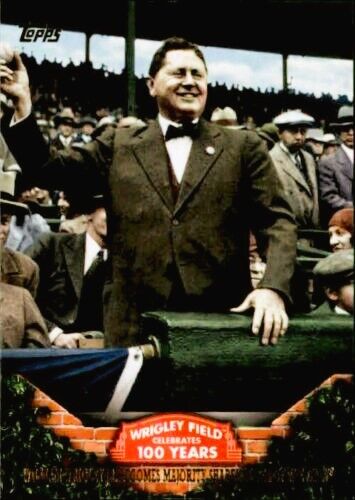 In 1916, William Wrigley, Jr. bought the Chicago Cubs and became an increasingly passionate baseball fan.
As a result, you might think the highly visible Veeck – Bailey commentary was getting to him. Instead, it was growing on him. This was mainly to Wrigley recognizing William's fairness and keen baseball insights.
In 1917, the two men had a dinner meeting at Wrigley's home. It was here Wrigley asked Veeck directly if he could do better than the Cubs' current management team was doing.
In classic Veeck style, William replied, "I certainly couldn't do any worse." Already convinced, Mr. Wrigley hired him on the spot. William Veeck Sr. was the new Chicago Cubs Vice-President and Treasurer.
The First Veeck in Baseball
These two men enjoyed a rock-solid working relationship. Wisely yet kindly, Wrigley even offered ownership shares of the Chicago Cubs to Veeck. And success came along quickly.
In the very next season shortened by World War I, the Chicago Cubs won the 1918 National League Pennant. By 1919, William Veeck, Sr. was promoted to President of the Chicago Cubs.
Contrastingly, with that great Cubs' season, Major League Baseball had an awful time due to the 1919 Chicago Black Sox gambling scandal.
The crisis rocked William Veeck Sr. to his core. Loving the game and being a man of integrity, Veeck likely would have been one of the few sportswriters who questioned the outcome.
He simply didn't buy the Chicago White Sox losing that World Series to the Cincinnati Reds. And it wasn't because of jealousy. He knew better.
Shoeless Joe Jackson and 7 of his teammates were in fact banned from baseball because they were guilty of "fixing" games for money.
It was easy in those times.
Gamblers rode the same trains with baseball players to games in other cities. Additionally, gamblers sat in the stands during with the fans openly conducting their business.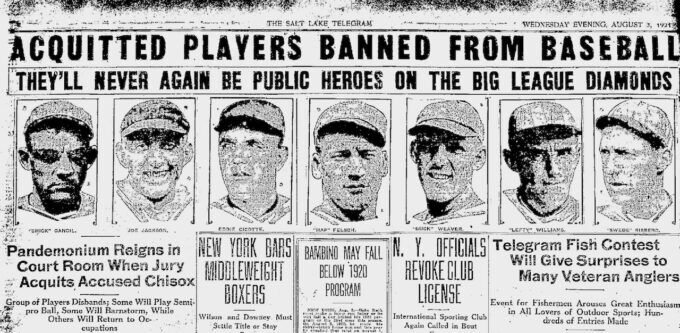 Veeck knew the gory details on gambling and the damage it was inflicting on the game. (This despite some owners being indifferent to the problem).
As a result, William Veeck Sr. and Philip Wrigley, Jr. made it something of a personal crusade to save the credibility of Major League Baseball.
Anti-gambling actions by William Veeck Sr.
– Arranging police raids to arrest gamblers during games at Wrigley Field.
– Hiring private detective agencies for thoroughly investigating threats and rumors of fixing games.
– Getting rid of utility infielder Lee McGee in a highly publicized legal battle. This after the player told Veeck he tried fixing a game playing for the Reds. McGee sued. Veeck and the Cubs were celebrated for fighting and winning.
– Being the driving force creating the position of Major League Baseball Commissioner to clean up the sport. Thereby, doing away with the weak 3-person commission of which Veeck himself was a member.
As if that's not enough, we add one story for last. It was a twofold reward for William Veeck Sr. protecting the Chicago Cubs and another possible baseball demise from gambling years later.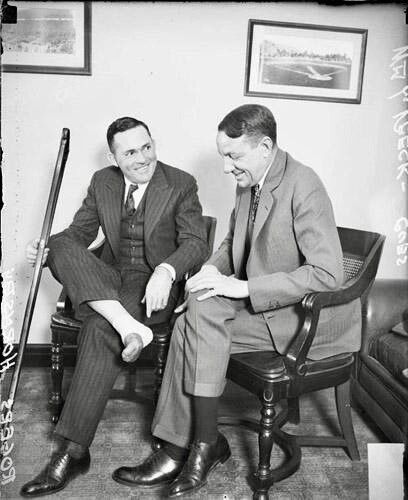 Hall of Famer Rogers Hornsby is widely considered the best hitter in baseball history. He was certainly tops among right-handed batters. The 2nd baseman won 7 batting titles in 23 seasons.
He averaged over .400 three times. Ultimately, Rogers Hornsby's .424 batting average in 1924 is the highest ever and seemingly untouchable.
Veeck highly valued the extraordinary talents and rewards of the baseball player. However, he never liked Rogers Hornsby in the dual role as the Cubs' player/manager. Furthermore, he didn't especially care for Hornsby the man.
Boldly, William Veeck Sr. fired the legendary Rogers Hornsby early in the 1932 season
Veeck stood up to the tremendous scrutiny he took over firing Hornsby. All of Chicago wondered what in the hell the Cubs' President was doing. But rest assured, he knew exactly. Secretly for him, the decision was as easy as 1-2-3.
1. Hornsby had racked up serious debts from betting on horse racing. It was so bad he was pressuring players he managed/his teammates, to lend him money.
Veeck knew Hornsby was badly compromised and vulnerable to fixing baseball games due to his mounting debts. So cleverly, he "fixed" the Rogers Hornsby gambling problem before that happened.
2. Besides, Veeck knew his ballclub. The 1932 Cubs were loaded with talent. And the players hated Hornsby for being a jerk and a bully as a manager.
3. He also knew Charlie Grimm was loved by his teammates. By also making him manager, he was someone the Cubs' ownership could trust.
The bold move paid off, again showing Veeck's high baseball IQ. The Cubs rallied after Rogers' firing going on to win another National League Pennant. They won it before in 1929.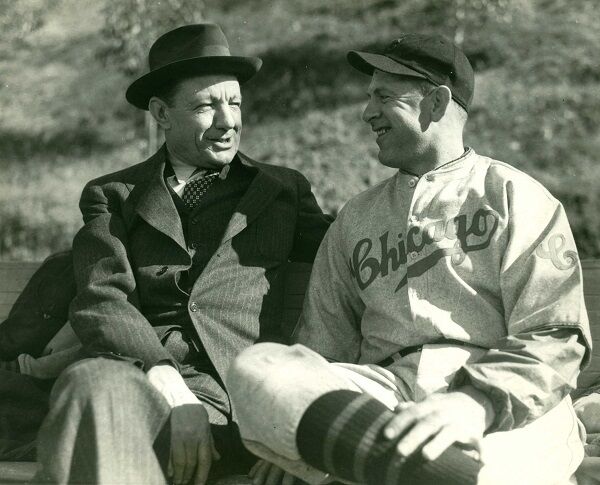 Other ways William Veeck Sr. made Major League Baseball history.
He was a leading advocate for women.
– While Ladies' Day in baseball debuted in the 1890s, Veeck transformed it into an immovable force. His promotions created mob scenes at Wrigley Field and its mailroom.
Tens of thousands of women became Cubbies' fans because of him. This built the wave making attending baseball games a family event.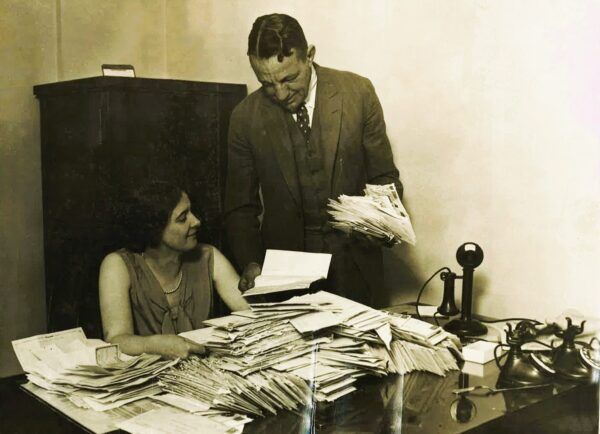 – Promoting his chosen "right-hand woman," Margaret "Midge" Donahue. He handed her the important position of Club Secretary.
William Veeck's Chicago Cubs teams set attendance records.
– Focusing on fans. While other teams focused on their perceived elite status, he was busy building a fan base for the Cubs.
– He was baseball's first "Mr. Clean." And not just with gambling. Veeck focused on cleaning up the ballpark and having tidy bathrooms especially welcoming for the ladies.
Suggested Articles
Rebecca Veeck: Daughter of Mike Veeck (Grand-daughter of Bill Veeck)
Washington Nationals Ball Snatcher