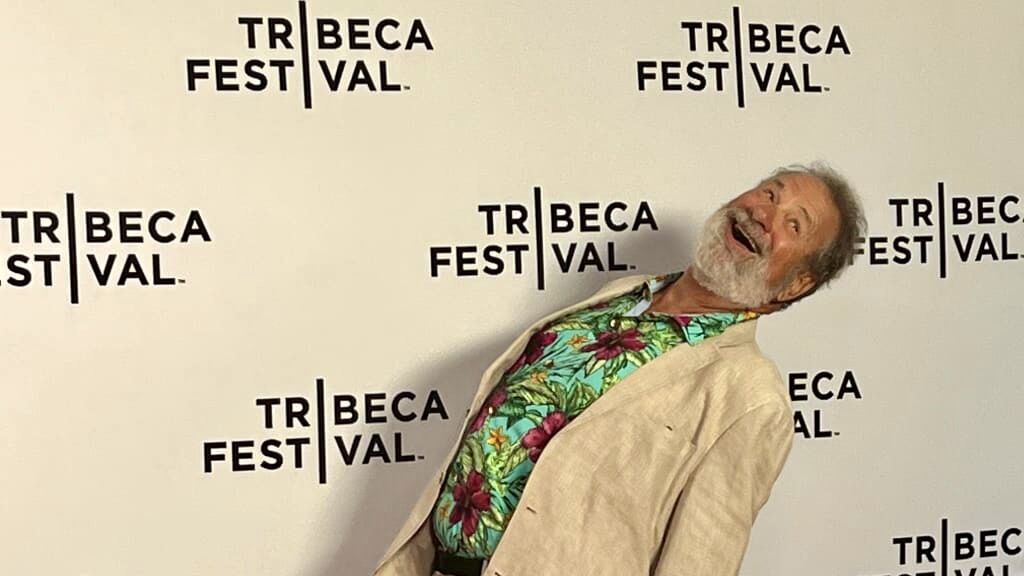 Meet Mike Veeck, a well-known guy who switch hits between baseball and business. The above photo is from the world premiere of the 2023 Netflix documentary about him, "The Saint of Second Chances." It is a picture which easily speaks a thousand words about Mike being Mike. That is code for having Fun.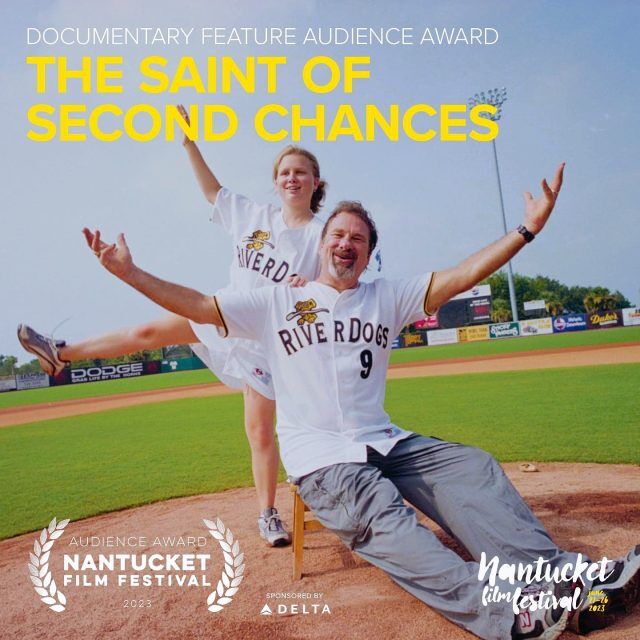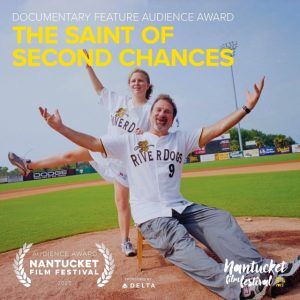 Many more will know him through "The Saint of Second Chances." Credit to Netflix and Tremolo Productions for the documentary led by Academy-Award winning director, Morgan Neville and director Jeff Malmberg. They brilliantly squeezed a whole lot of life into a 93-minute film, and they told a uniquely powerful story.
In professional baseball, Mike Veeck has owned minor league clubs. And he's been a creative front office executive and sales and marketing maven in both the minor and major leagues. In business interests away from baseball, he has also worked creatively. The hats he has simultaneously worn have been as an entrepreneur, author, and preferred keynote speaker. In all fields, Mike is widely considered the father of the "Fun is Good" philosophy.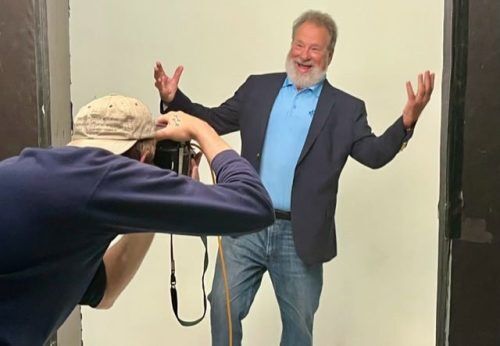 ESPN and others have called Mike Veeck, "The Funniest Man in Baseball."
Obviously, we can't confirm that to be true. But surprisingly, at least no one has loudly argued the claim. Most of all, Mike has lived and laughed while commonly known as "A son of a….. (legend)." It is tied to the legacy still alive and well years after his father, Bill Veeck, passed away. However, the legend grew once Bill was posthumously inducted into the Professional Baseball Hall of Fame.
Mike Veeck Bio
Back in the day, most people truly believed the Veeck family was rich. This was because his dad owned Major League Baseball teams on and off from the 1940s through the 1970s. Nevertheless, the reality is Bill Veeck was the quintessential, hard-working hustler. He acquired ballclubs because he creatively put deals together with other people's money.
However, the Veecks were loaded in the currency of laughter. Undoubtedly, the family had way more than their fair share.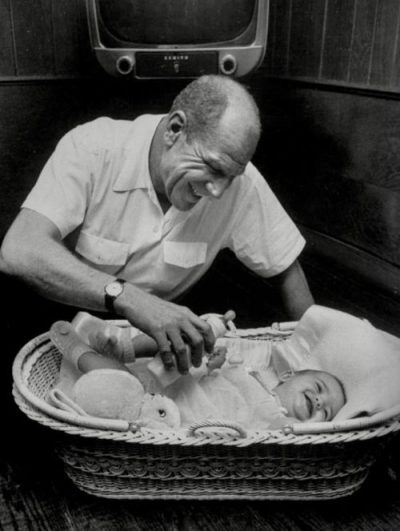 As one of 9 kids, Mike jokes how they had the ability to field their own baseball team. So, he says his mother, Mary Frances Veeck, quickly left town when baseball added the designated hitter.
Mike was born in Tucson, Arizona. Home base was the Lazy Vee Ranch. It was where his parents hosted the kind of parties you didn't want to miss.
Frequently, guests came from near and far. Some stayed for days and weeks at a time. Happy hour had no set schedule in this house. Family Fun for the Veecks was their normal.
Change was also constant because the family moved with Bill's career. Mike Veeck spent much of his younger years on Maryland's Eastern Shore. After graduating from Loyola College in 3 years, he literally followed the beat of his own drum. For the next 3 years, Mike played in a traveling rock & roll band.
Music to Mike's Ears: Working for Dad (Bill Veeck) with the White Sox
More than a decade after Bill Veeck sold the Chicago White Sox, he again became owner in 1975. Additionally, this time he sold Mike Veeck on the idea of working for him. Mike was the only one of Bill's 9 children to do so.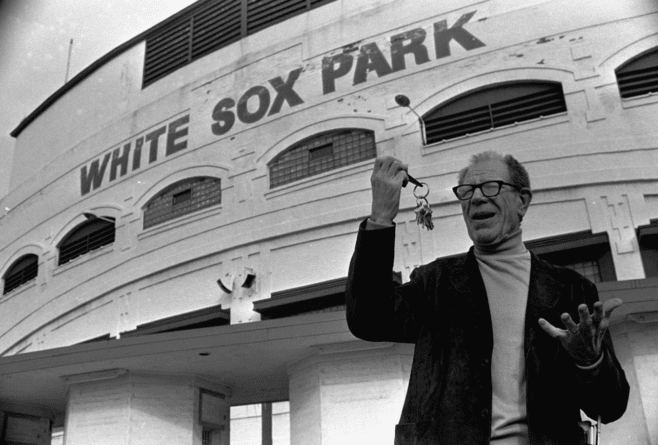 It was hard work made harder. Major League Baseball staffs were much smaller during those times. But ultimately, the White Sox were handcuffed because the team was severely strapped financially.
Granted, Bill saved the day with his last-minute rescue stopping the Sox from moving to Seattle. Naturally, that grabbed all the headlines and the attention of fans. Yet, the back story was not so happy. He was forced to operate a bad ballclub with low attendance right at the time player salaries first skyrocketed.
Bill Veeck and general manager Roland Hemond proved genius as they battled adversity. But it wasn't nearly enough.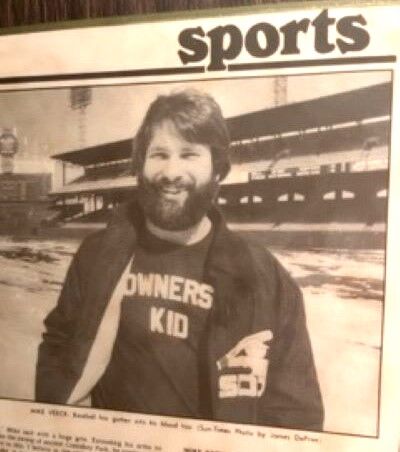 Meanwhile, Mike Veeck began with the team at the bottom. He did it all. Indeed, it came with the territory of getting hired because he was the owner's kid. However, he fully accepted and embraced the challenge, and prided himself on hard work to overcome and manage it.
By 1979, Mike was in charge of promotion for the Chicago White Sox. During the midway point of the season, he had his infamous idea.
Mike Veeck Disco Demolition Night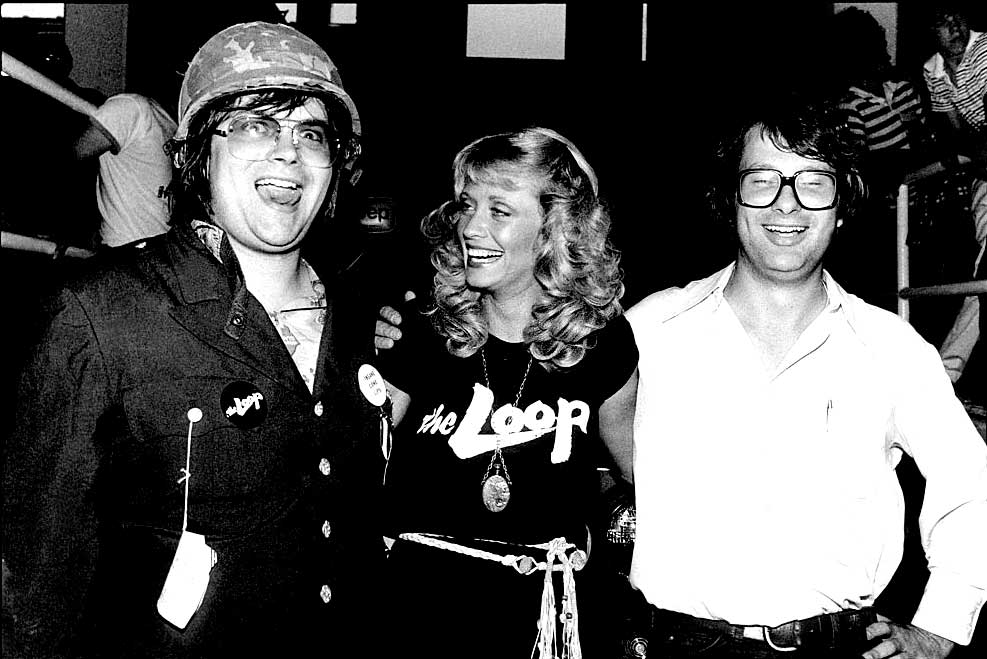 He cleverly partnered with WLUP, a Chicago rock and roll radio station. The plan had fans bring disco records to blow up on the field between games of a doubleheader.
What could possibly go wrong?
Tickets were just 99 cents for those who paid. Yet it was free for many who attended that night. Unexpectedly, tens of thousands more crashed this particular Veeck party as they easily overwhelmed stadium security.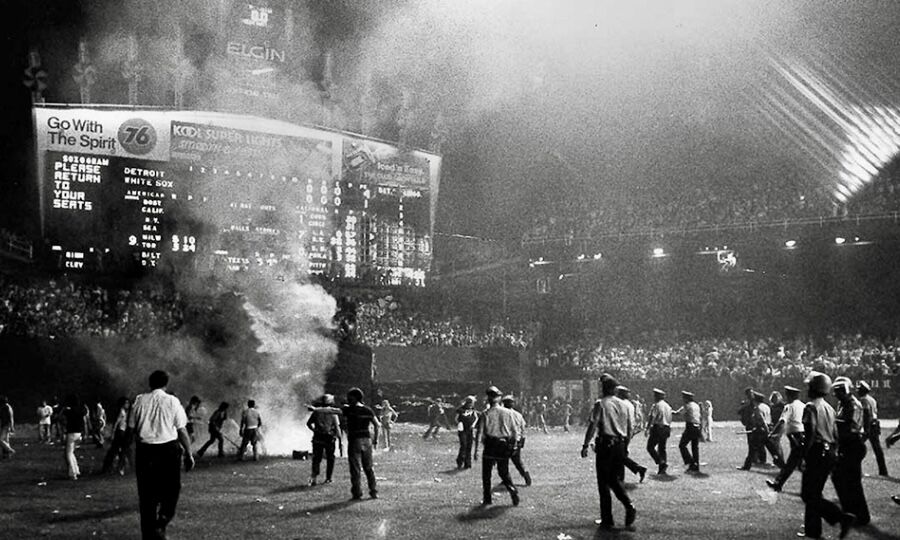 The explosion significantly damaged the baseball field. But the fans who stormed it did worse and sparked a riot. There were 37 arrests. It is entirely possible the influence of smoking weed and drinking beer might have been factored into the events on the South Side of Chicago that night.
Disco Demolition led to a uniquely embarrassing first in baseball history. The disturbance forced the White Sox to forfeit the second game. Whereas Mike Veeck forfeited much more. Mainly, his baseball career and direction in life were gone. For years he was lost on the beaten path feeling like he let down his dad and hero.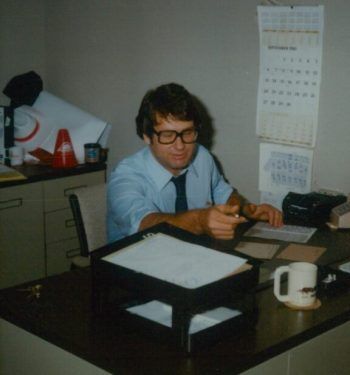 Mike went to South Florida. Hung out with Lord Calvert and hung drywall. And he continually wrote letters to Major League Baseball teams. No one would touch him.
He had a failed marriage and his young son, William "Night Train" Veeck. It was undeniably a difficult stretch.
Thankfully, time helped heal Mike's wounds. He took a swing at promotion of a jai alai fronton. This reactivated his marketing mind. During this work, he connected with the wildly talented advertising executive, Jerry Wexler. Mike went to work for Jerry's ad agency. They remain close friends to this day.
Miracle Second Chance in Minor League Baseball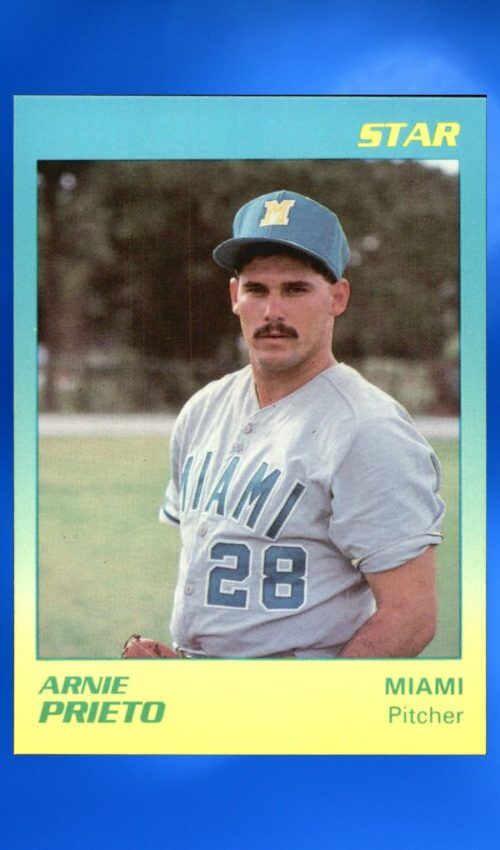 The Miami Miracle was a lowly minor-league baseball team bought by Marv Goldklang, Bill Murray, and Van Schley. The club needed every bit of its name.
The partners looked to nearby Mike Veeck as their solution. But Mike was not tempted by the idea. In fact, he was tempestuous. Then a mini miracle happened.
Van Schley was seated on a plane next to the White Sox general manager, Roland Hemond. After Van spoke excitedly about the purchase, Roland sealed the deal with this funny endorsement:
"Well, if you're dumb enough to buy the Miracle, you're dumb enough to hire Veeck."
They did. However, Mike's wildly successful 2-year run was not miraculous. He was simply creative and Fun. Games became a happening. The beer was cold. And tickets along with sponsorships were sold.
"Like a good neighbor…love would be there."
The personal piece of Mike Veeck's Miracle journey was even better. Whatever Disco Demolition took away from him, destiny replaced. And some.
"You've got to meet this cool guy whose family works in baseball," said Libby Veeck. She recalls her brother insisted on it. Others said the same. So, Libby did. It was New Year's Eve 1989 in Pompano Beach, Florida. Call it part one of a powerful love story even stronger today.
But that night, Mike was smitten. They talked for hours over coffee. Mike also played the guitar for her. Libby found him intriguing and unique. "I knew that night he had already lived a fuller life than anyone I'd ever met."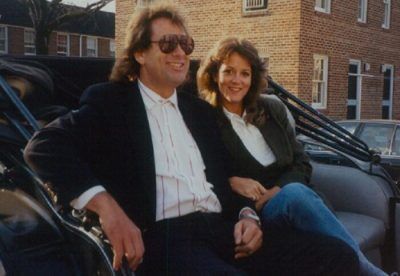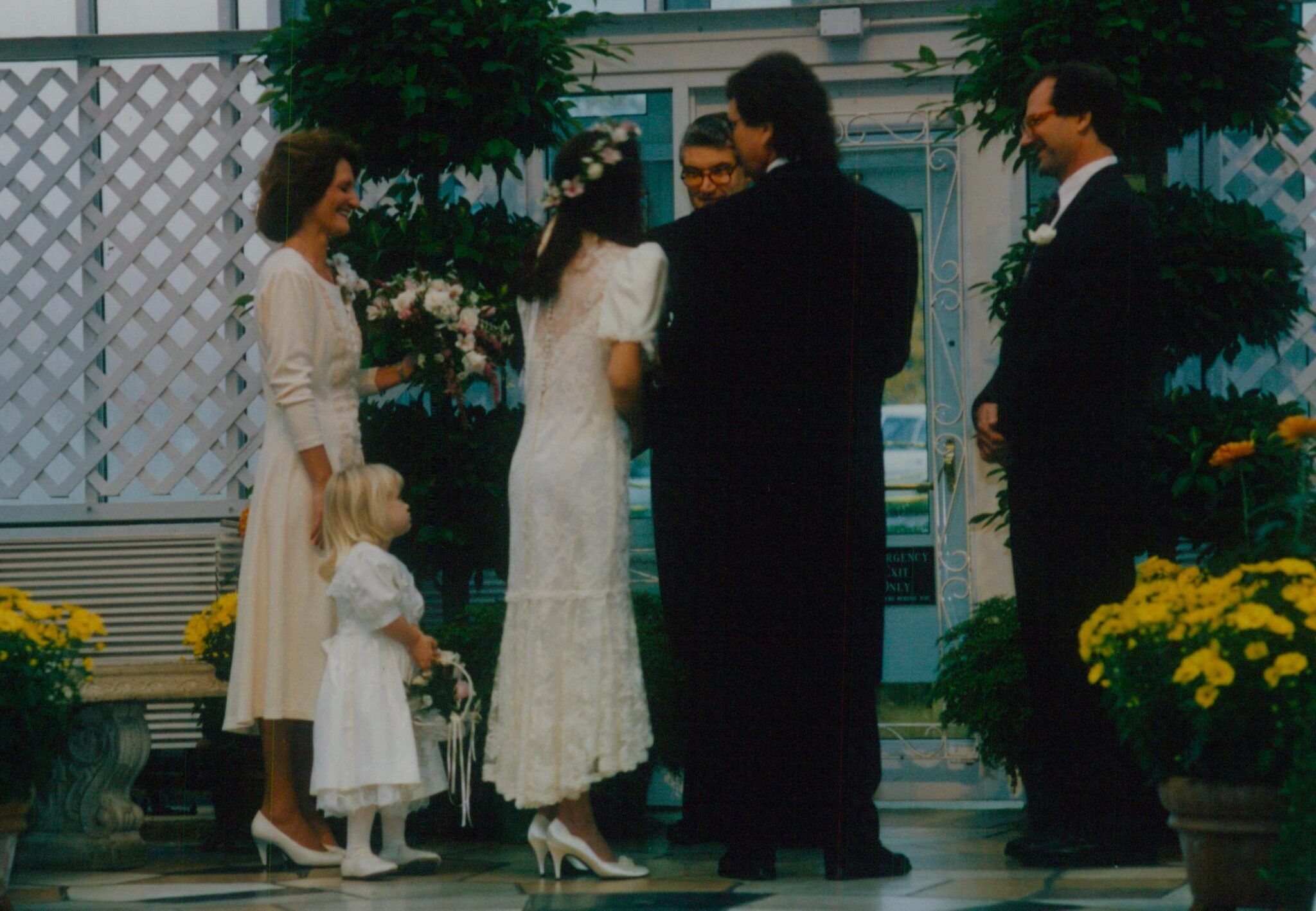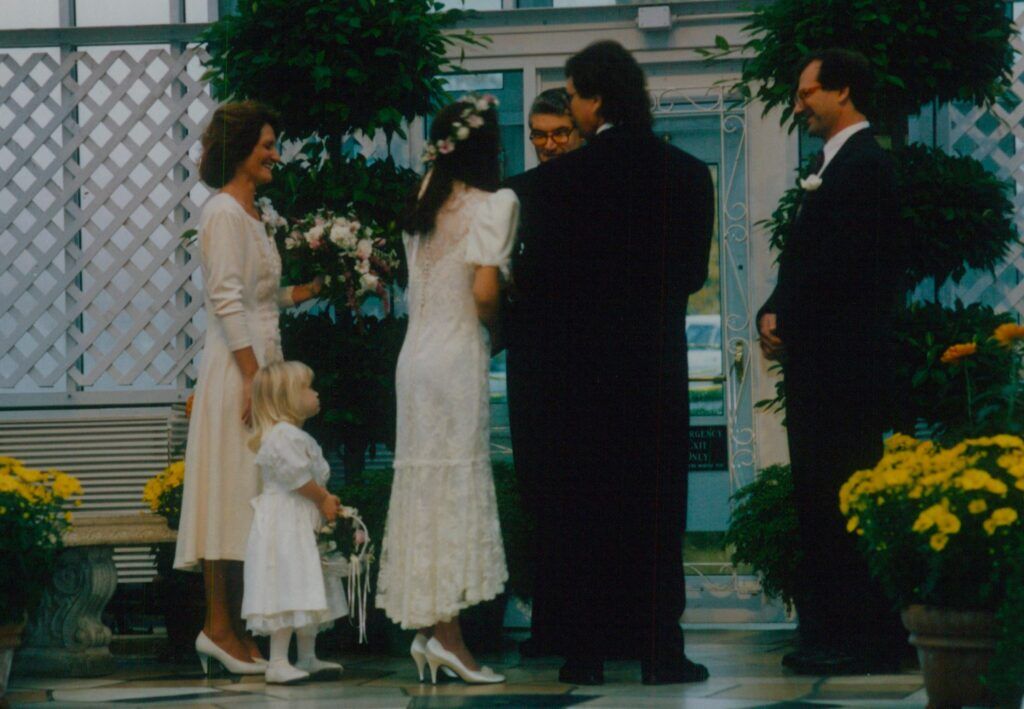 The relationship grew. Soon, Libby moved back from the Gulf Coast, and they have been together ever since. They officially became Mike and Libby Veeck in October, 1994. By that time, their daughter, Rebecca, was the hit of the party.
In 1991, the Miami Miracle moved to Fort Myers as an affiliate of the Minnesota Twins. Shortly thereafter, Mike Veeck worked with his partners to help Miles Wolff with an even bigger miracle.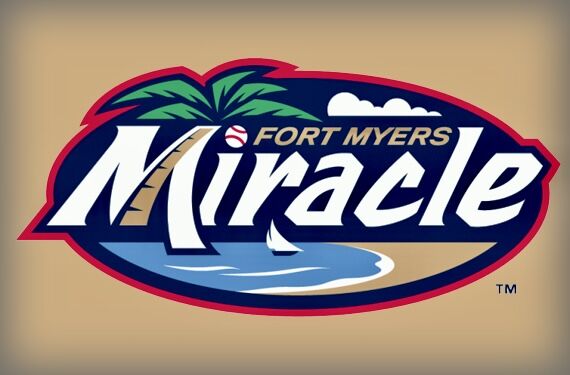 St. Paul Saints & Fun is Good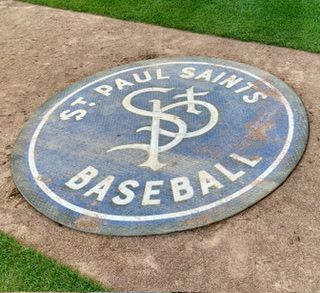 A team of visionaries created a ton of good. Marv Goldklang, Bill Murray, Van Schley, and Mike Veeck. Boldly yet passionately, they put money and effort where their mouths and dreams were. Mike Veeck risked all he had. Then, he borrowed more. This was how the current St. Paul Saints franchise came to be.
Those three words began the marketing plan Mike Veeck created for the St. Paul Saints. Fun is Good also became the foundation for the team as a business. And if that wasn't enough, Fun was the Saints' not so secret formula for surviving and thriving against all odds.
Nothing shy of another marketing miracle. That accurately described how the St. Paul Saints relied on Fun is Good to get through the first season in 1993. You need many more words to describe the next thirty years as the team succeeded, set league attendance records, and shattered expectations.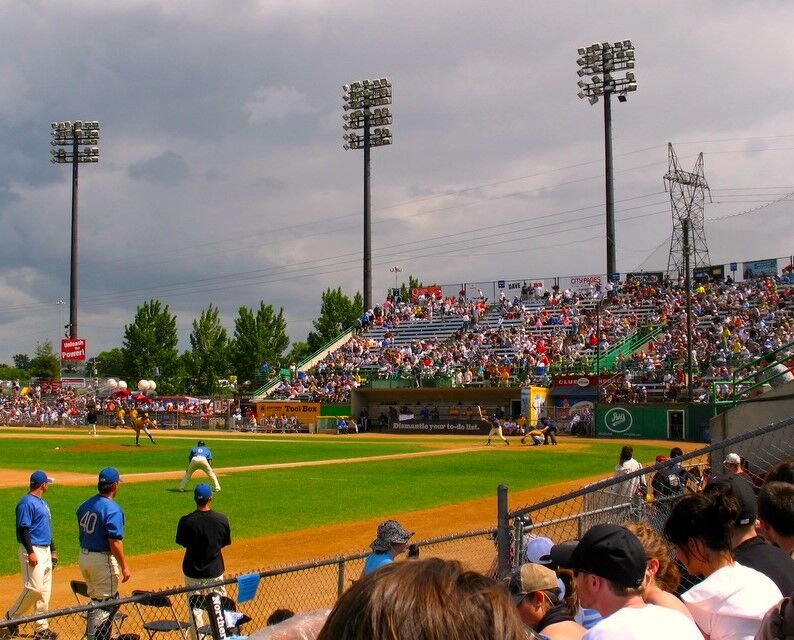 The reality of originally marketing the new St. Paul Saints included:
Played low quality baseball games with no star players.
Home was old Midway Stadium with aluminum benches.
Freight trains ran regularly just behind the outfield wall.
Competed within walking distance of the World Series Champion Minnesota Twins.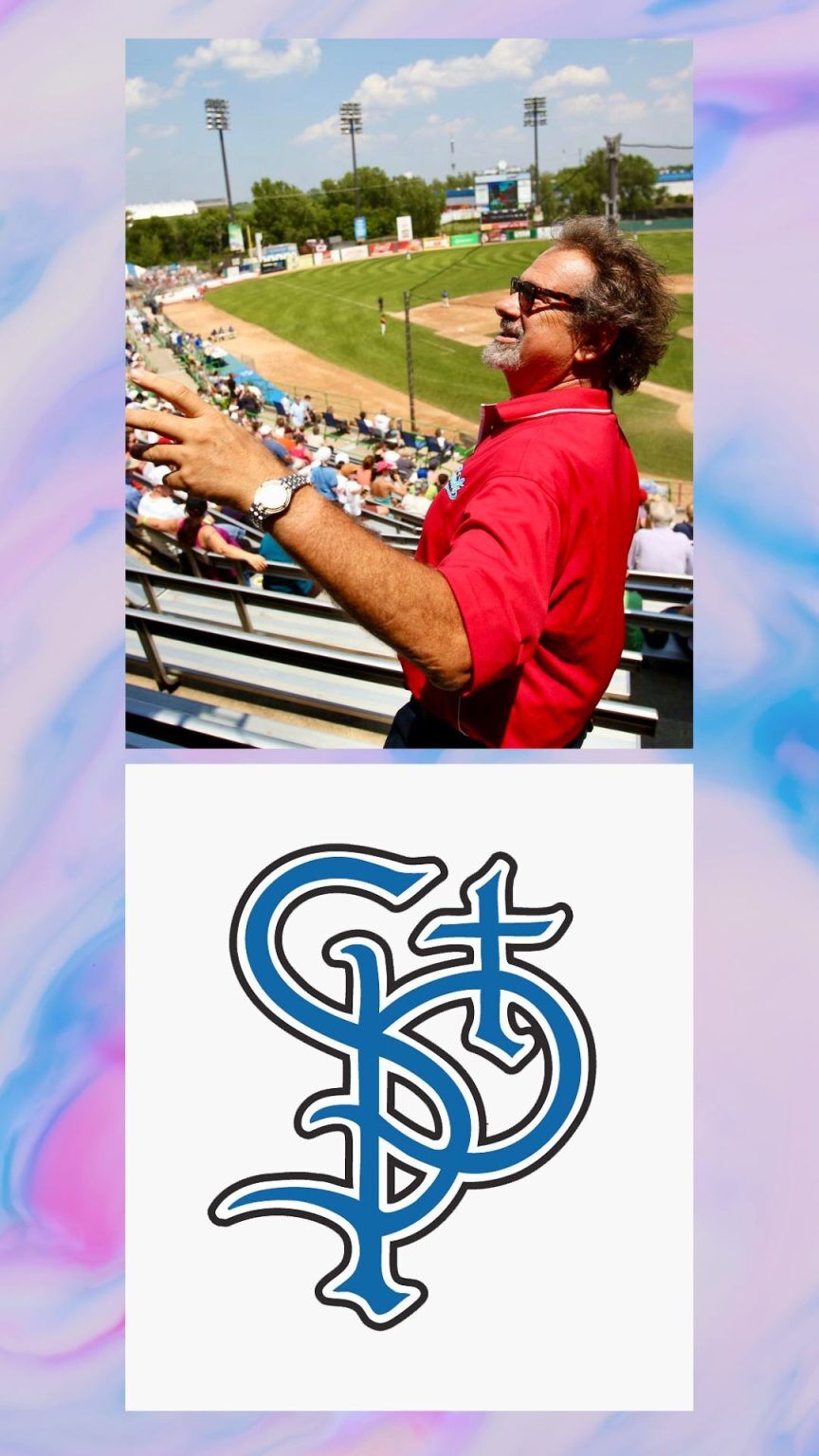 Some of what Mike Veeck did:
A pig delivered game balls to the home plate umpire.
Named the team mascot "Mudonna."
Brought concrete walls to life with custom painted murals.
Signed pitcher Ila Borders, 1st female pro baseball player.
Men in drag dragged the infield.
A Catholic Nun gave chair massages during games.
Fans dressed in sumo wrestling suits fought on the field.
Built a tailgating trend. In baseball? Yes. Even staff hung out after 15-hour workdays.
And he did wacky promotions.
Lesson from Dad: Work hard to get an ownership stake.
In addition, Mike worked Fun with multiple ballclubs from Brockton to Butte, and the Sioux Falls Canaries to the Charleston RiverDogs.
The South Carolina Low Country has been a high. As part-owner of the RiverDogs in 1994, Mike Veeck got "The Joe," a new stadium for Fun. Even better, the family made the area "home" by 1996. They have continued to make pleasant memories in Mount Pleasant, SC.
As one of the top dogs, Mike was again a media presence with widespread coverage of unique promotional stunts. Perhaps you've heard of Silent Night and Nobody Night.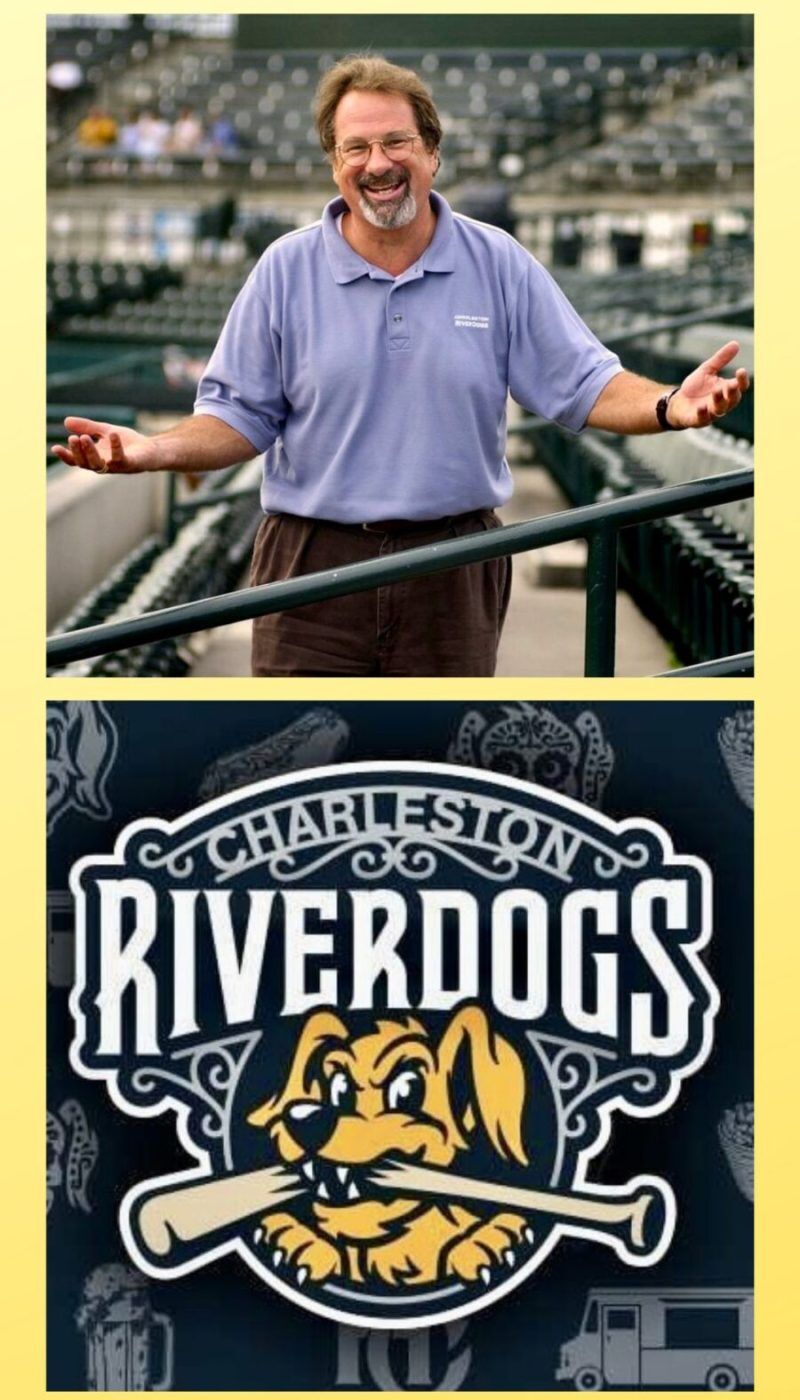 A second chance in Major League Baseball
For 19 years, Mike had a better chance at landing a gig in a disco band than he did in Major League Baseball. Such was the fallout from Disco Demolition Night, and your last name being Veeck.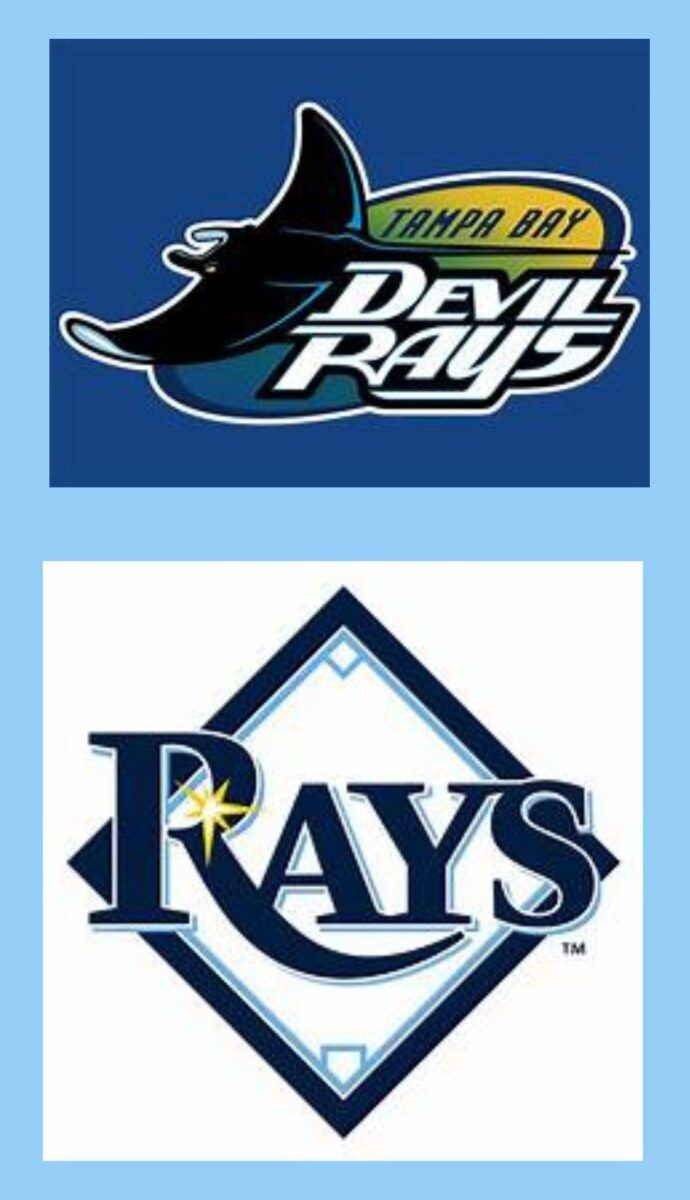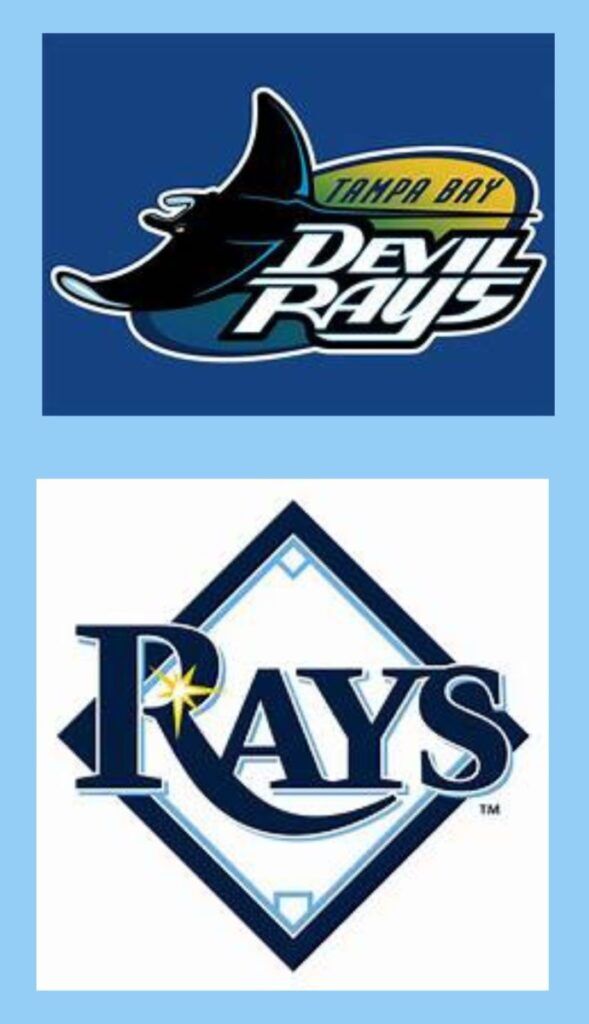 Tampa Bay Devil Rays
In 1998, the young Tampa Bay Devil Rays organization was desperate enough to bring in the talented outcast. The expansion team needed to expand interest with fans and sponsors.
Owner Vince Naimoli wanted the Fun Is Good magic to fill his empty Tropicana Field. So, he hired Mike Veeck as Senior Vice-President of Sales and Marketing.
Mike devised a brilliant marketing plan for what would surely be a losing season. He called the 1999 campaign, "Off the Wall."
Unfortunately, Mike's Off the Wall campaign ideas ran into brick walls with his front office colleagues. He left after 9 months of hard labor.
Sadly, the brick walls at home were worse. Mike Veeck and Libby Veeck faced a crisis they couldn't fix. Their Rebecca was diagnosed with retinitis pigmentosa. She was going blind.
As parents they rallied around Rebecca. Their devoted mission was to show her as much of the world as possible while she still had some vision.
Eventually, Libby's motherly intuition knew Rebecca missed school and time with friends. So, home they went. This also meant Mike went back to work.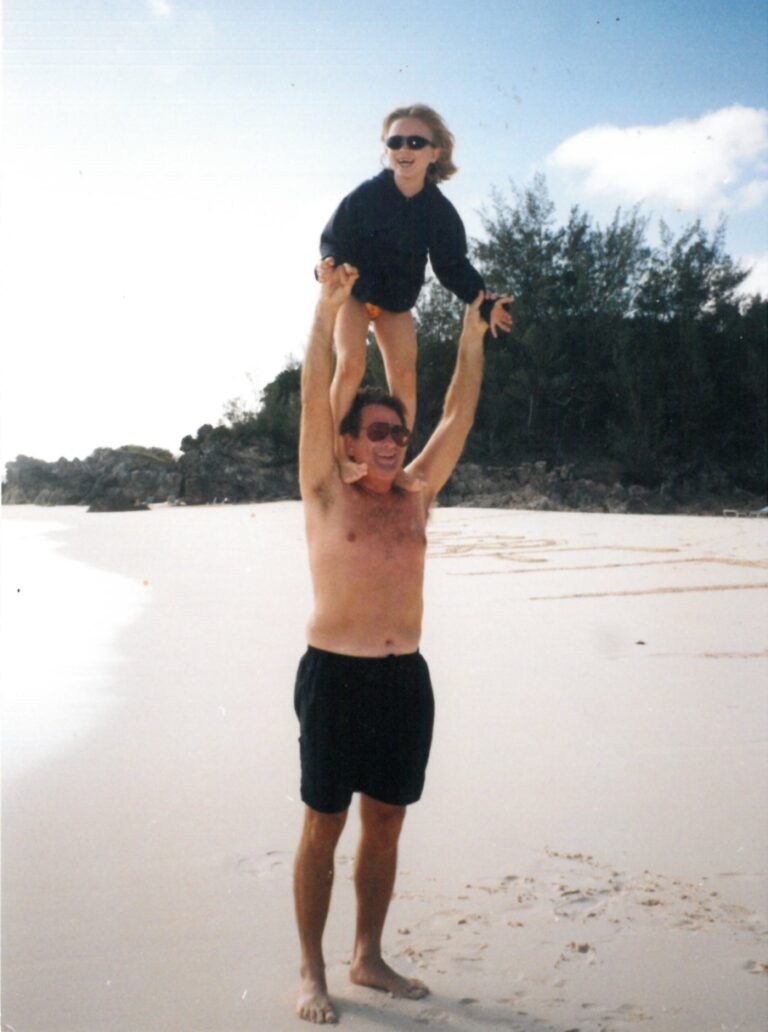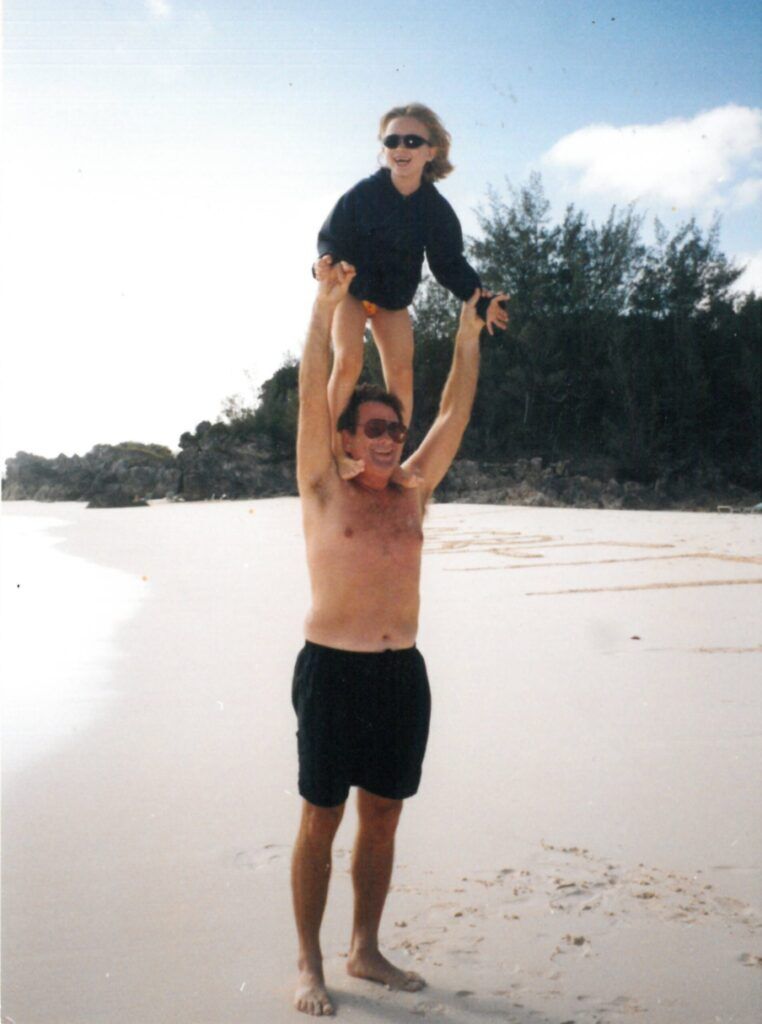 Florida Marlins
During the gap in seasons when general manager Dave Dombrowski's talent took the Florida Marlins to World Series wins, the club hired Mike Veeck as a consultant in February 2001.
Marlins executive vice president Julio Rebull Jr. announced, "Whenever you have the opportunity to work with someone the caliber of Mike Veeck, it's certainly advantageous. His experience and stature in baseball brings a great level of excitement and energy to our organization.″
The Marlins needed a reset after owner Wayne Huizenga forced a fire sale on the team's top players. Mike helped create the marketing plan and rebuild the culture, including adding Fun.
Detroit Tigers
Before the next season, Mike Veeck moved on to Motown. He consulted for Dave Dombrowski who took over the struggling Detroit Tigers.
By May 2002, the Detroit Tigers named Mike Veeck the Senior Vice-President of Marketing and Communications.
For over 3 years, they worked Fun to get fans back to the ballpark. Also important, the same mindset converted a losing front office attitude into a Fun place to work.
Mike Veeck quit the Detroit Tigers because of his commitment to mentoring. The team planned to cut its internship program. During an executive conference call, Mike suggested another cost-cutting option. Why not start getting rid of vice presidents instead? Then and there on principle, Mike made himself first to go. Most people on the call thought he was kidding.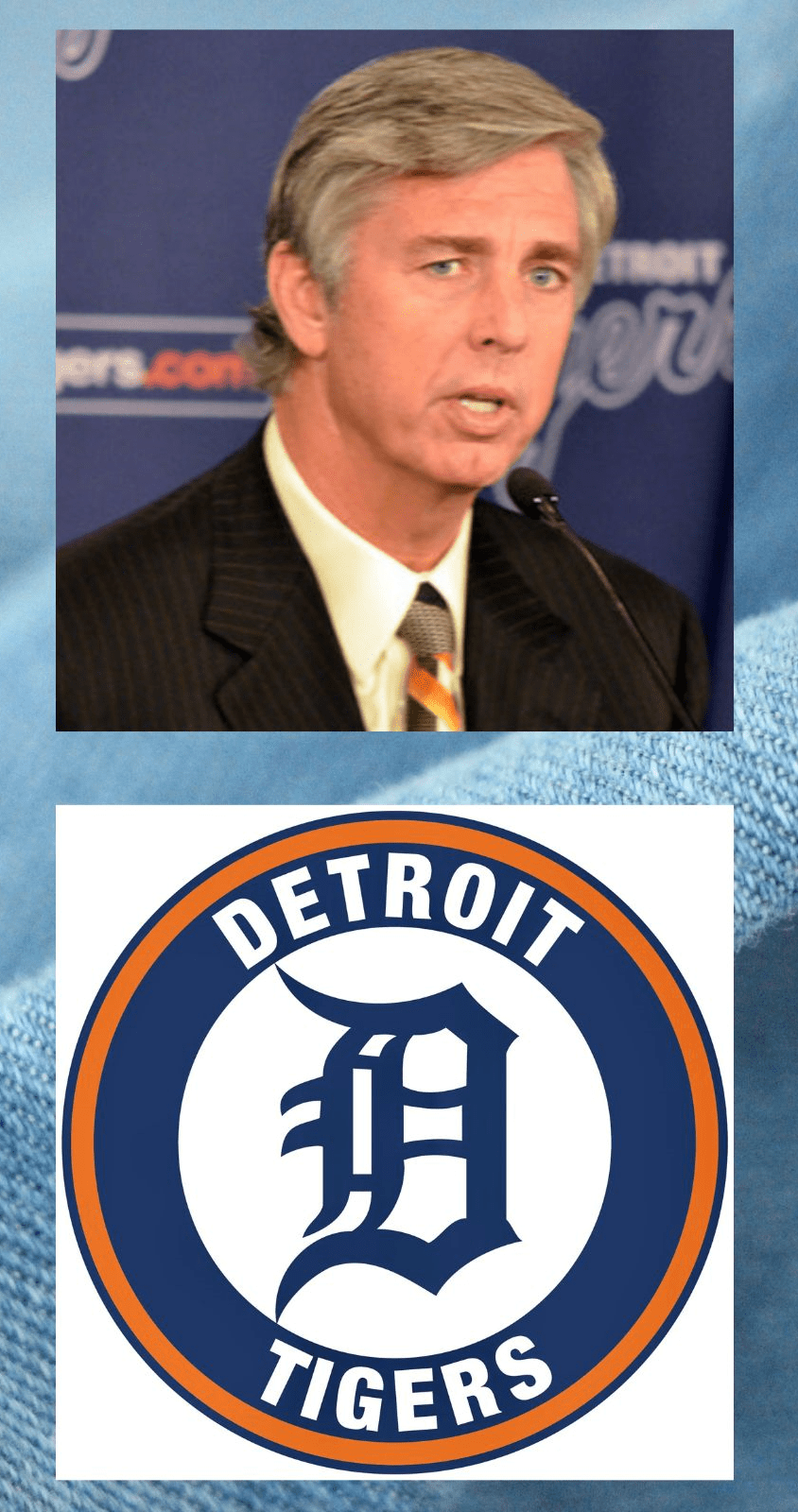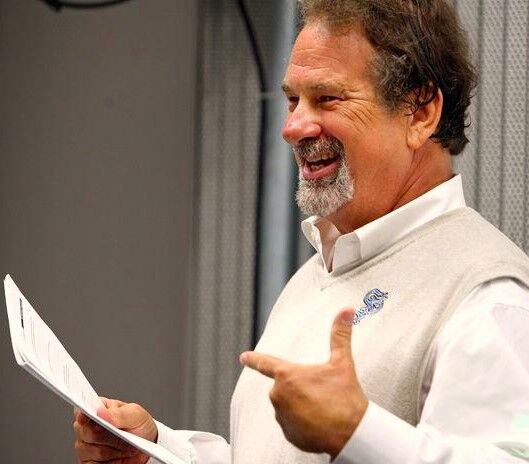 A few years later, Mike got to mentor as a college professor. He taught a graduate class, "The Art of Selling" at The Citadel. Yes, you are right. It sure was Fun and unique to have someone of his background at the Military College of South Carolina.
Never say never. Right? Maybe one day there will be a "Cinderella Story" script for Mike Veeck, Bill Murray, and the Fun is Good gang to run a Major League Baseball team.
Meantime, Mike has loved life in the minor leagues. Most likely there will be more teams to run with Fun. Everyone around their ballclubs buys into Fun is Good. And every season, both employees and fans prove it works.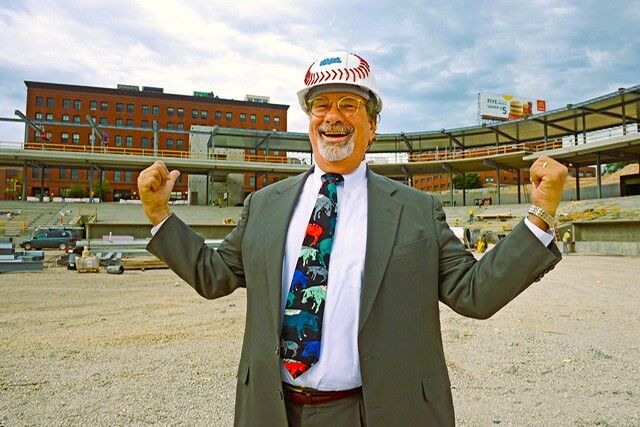 CHS Field
It has been Fun is Good for all since this beautiful ballpark opened in the Lowertown section of St. Paul in 2015. Everyone involved making CHS Field happen has reason to celebrate and feel proud. What is special about the award-winning $63-million- dollar facility is the entire community uses and benefits from CHS Field.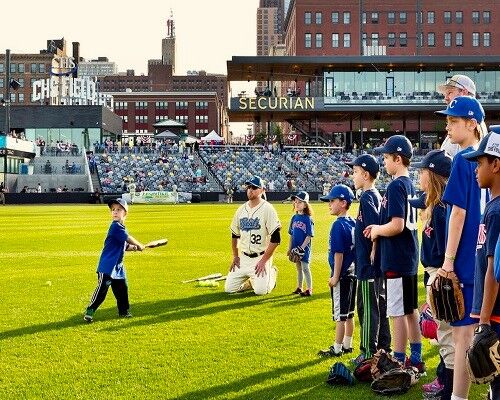 CHS exists because people worked together. From civic and business leaders to elected officials on the city and state level.
Mike Veeck led the Saints' efforts with Marv Goldklang, Bill Murray, Tom Whaley, and others. The 6-year adventure had hits and misses, curve balls and fastballs.
And in epic Fun is Good form, Mike Veeck had Julian Loscalzo play a huge role in lobbying efforts. Who is he you ask?
Well, if you go to Saints' games you might know him. You see, Julian Loscalzo happens to be a beer vendor at the ballpark. Only in Veeckland!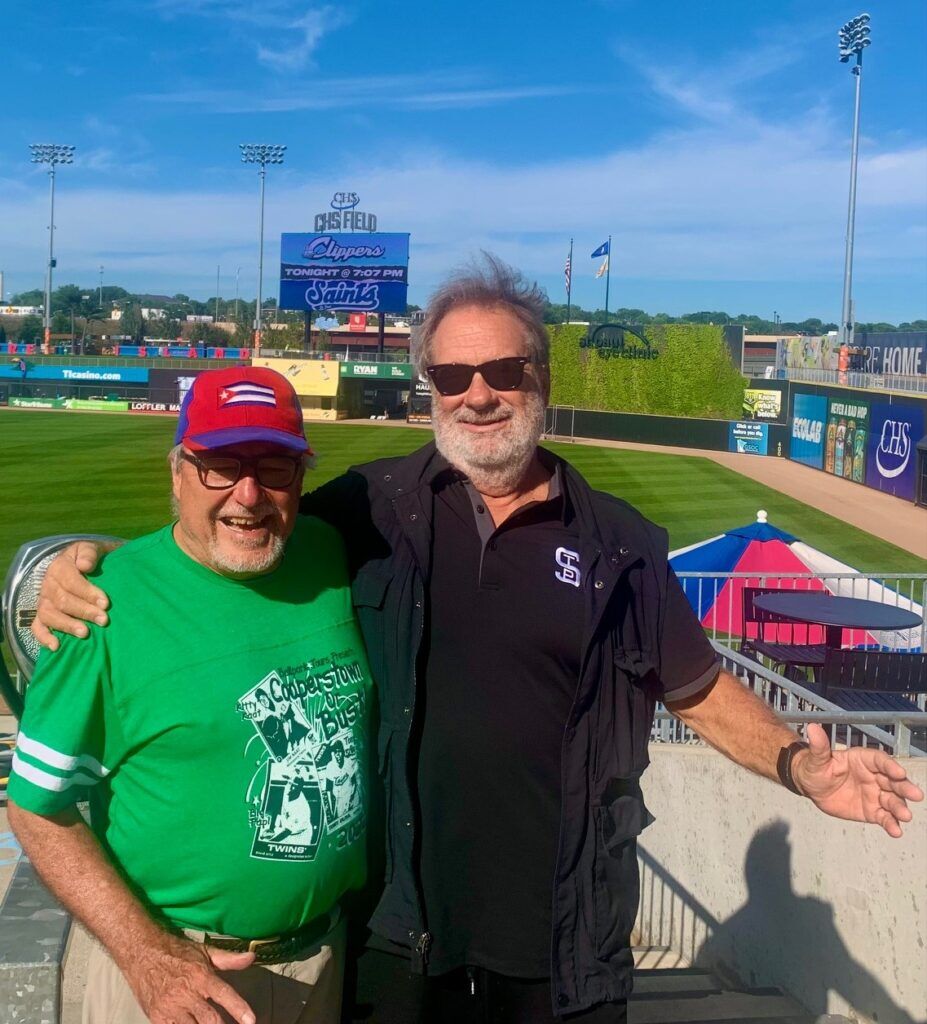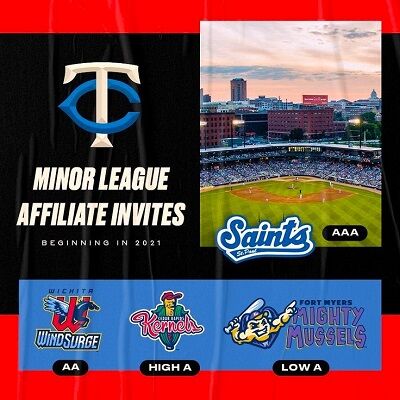 In 2021, the St. Paul Saints became the Triple-A affiliate of the Minnesota Twins. It was the perfect peak after starting as the unknown and unproven new kids on the block.
Before the 2023 season, Diamond Baseball Holdings bought the Saints from the Goldklang Group which included Mike Veeck.
Mike Veeck: Fun is Good Speaker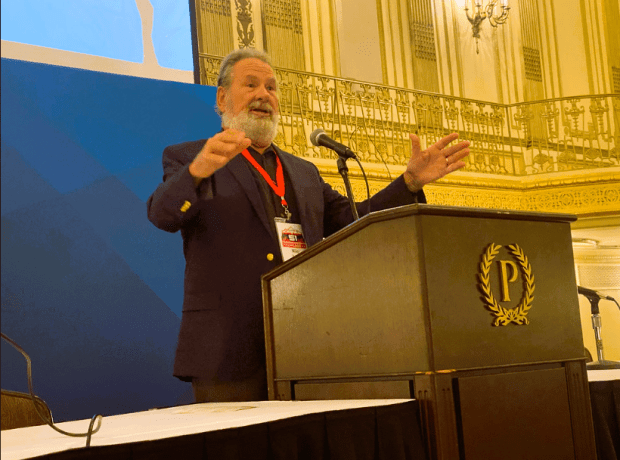 Baseball is not the only love Mike got from his Dad. A love for public speaking engagements also seems to have come in Mike Veeck's DNA. Like Bill Veeck, Mike has never met an audience he didn't like.
As a nationally renowned keynote speaker, he shares lots of laughs as you would hope and expect. A premiere storyteller in his speeches, Mike basically has more original material than any speaking event schedule has time.
But when Mike Veeck speaks there is more than entertainment value. Valuable lessons are included behind and beyond all the laughter.
In public speaking engagements, and private workshops, and seminars, he has taught and trained corporations, organizations, and industry associations how Fun is Good for business.
This content goes way outside the lines of baseball. It covers important topics for any business. For instance, how Fun is Good for customer service, real human resources, sales, advertising, marketing, promotion, public relations, and community relations.
Mike Veeck Speaking Schedule
Interest in Mike Veeck speeches has grown with the Netflix documentary film about him, "The Saint of Second Chances." In the past, his list of corporate speaking appearances has included:
3M
Andersen Windows
Boston Scientific
Comcast-Spectacor
General Mills
Marriott International
NASCAR
NBA
Securian Financial
United Healthcare
As an author, Mike Veeck is currently working on a new book in his next chapter with Fun is Good. It has been years in the making.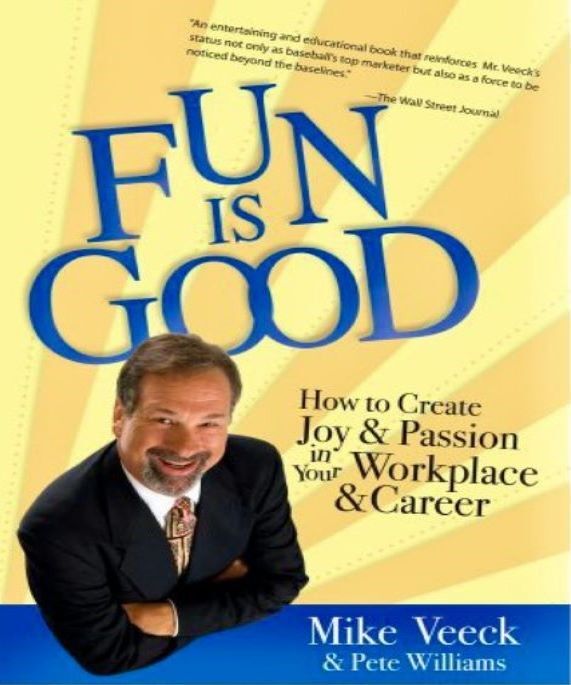 His first book on the subject was, "Fun is Good: How to Create Joy & Passion in your Workplace & Career." The book came about after Pete Williams attended a Mike Veeck speech. The two wrote about a variety of topics to help any business. They included what to look for in the people you hire, and how a few people with the Fun is Good attitude can transform an average workplace into a great one. For individuals, the ideas on how to create a Fun is Good career path could do wonders.
Next, came another classic book. This was done with Mike's longtime friend and Fun is Good teammate, Allen Fahden. Only these two could come up with such a title. "Another Boring, Derivative, Piece of Crap Business Book: Make the First Basic Leap in Work in 100 Years, Laughing All the Way."

The book was brilliantly designed to share new ways of thinking which have generated millions of laughs. But more importantly, millions of dollars in profits as well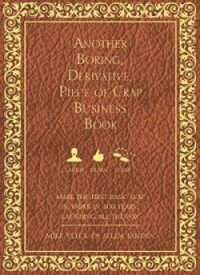 Another unique aspect is it was mostly written with very short chapters in mind. This way, the book conveniently fits into your work schedule. Furthermore, it provides a way to process what could be great, big ideas one at a time. You guessed it. This is anything but another boring, derviative, piece of crap business book.
Remembering Rebecca Veeck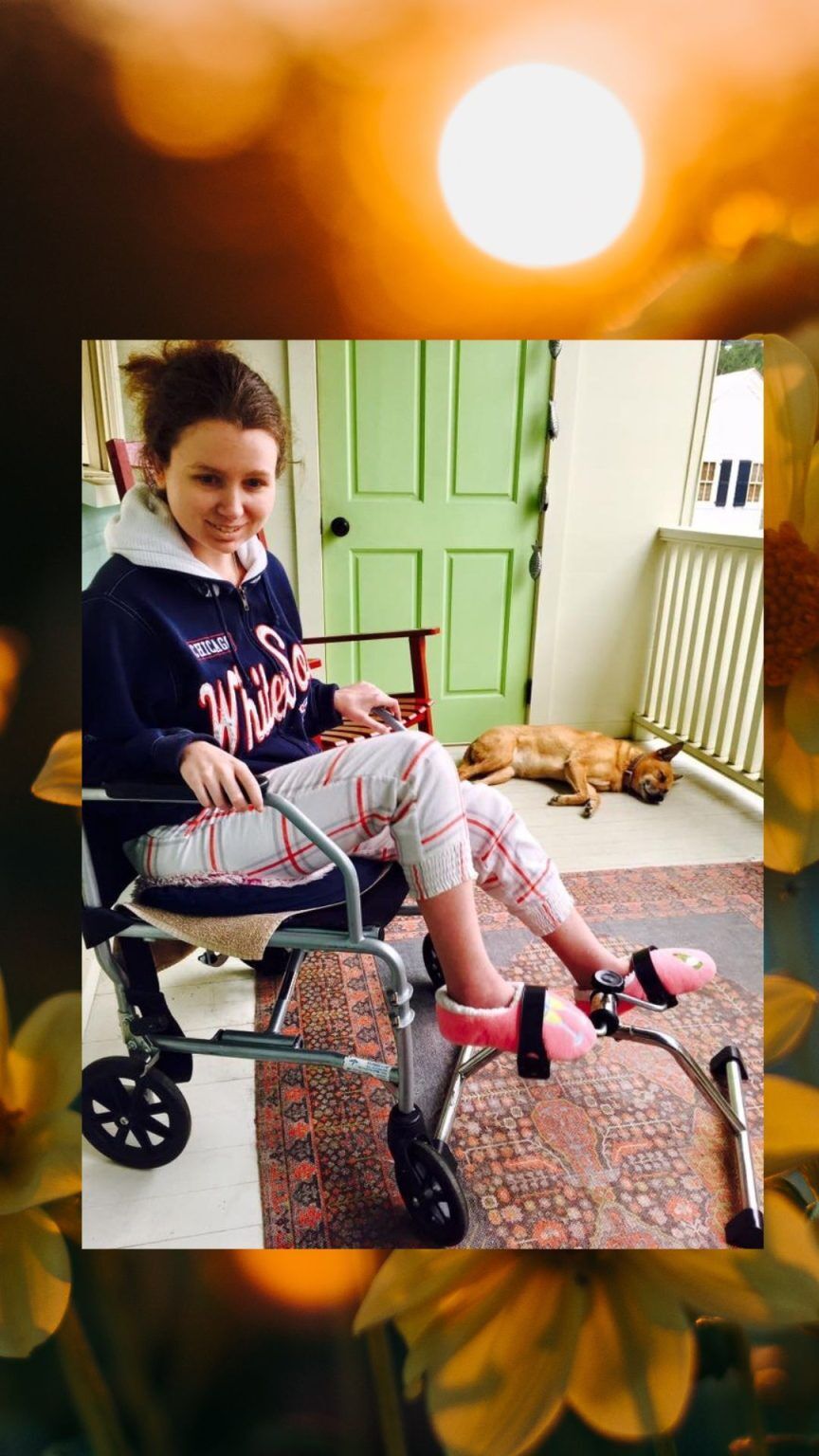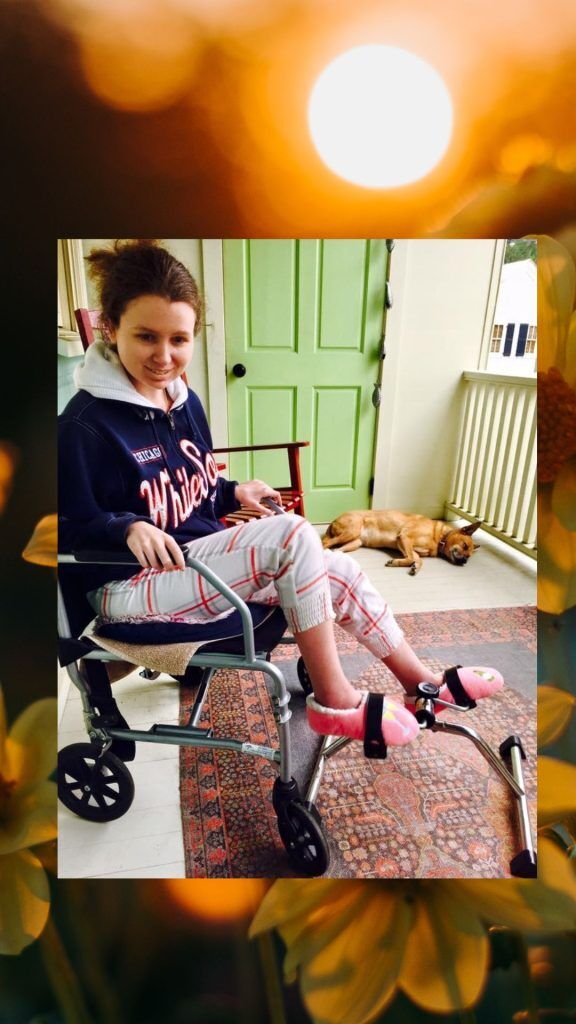 Finally, we get to the matter which is nearly impossible to follow. Last on this page. Forever first in the hearts of the Veeck family and those who knew and loved her.
Rebecca Veeck passed away on September 30, 2019. The cause was Batten Disease.
It is a rare neurological disorder which managed to progress slowly over most of the 27 years with Rebecca. (The Veecks had not heard of Batten Disease either before the diagnosis).
Mike and Libby Veeck remain grateful for all the time they had Rebecca, as well as the time they still have with Mike's son, Night Train.
You can discover more of Rebecca Veeck's story here.
The bottom line is they are making it, doing the best any parents can do following the loss of a child. They are together. (That is when Mike isn't on his daily bike ride therapy).


Otherwise, keep an eye out for the Veecks..and not just on Netflix or at a speaking engagement. There is a chance you could bump into them on a plane, train, automobile, or ship somewhere.
Thank you kindly for your interest in Mike Veeck.