Shocking. Dominating. Lucky. Temporary. Exciting. Head spinning. These are some of the words used in describing the Tampa Bay Rays Winning Ways.
The team has been on a surprisingly perfect start to the 2023 Major League Baseball season. A blistering 11-0 record through 11 games. They are the talk of the game.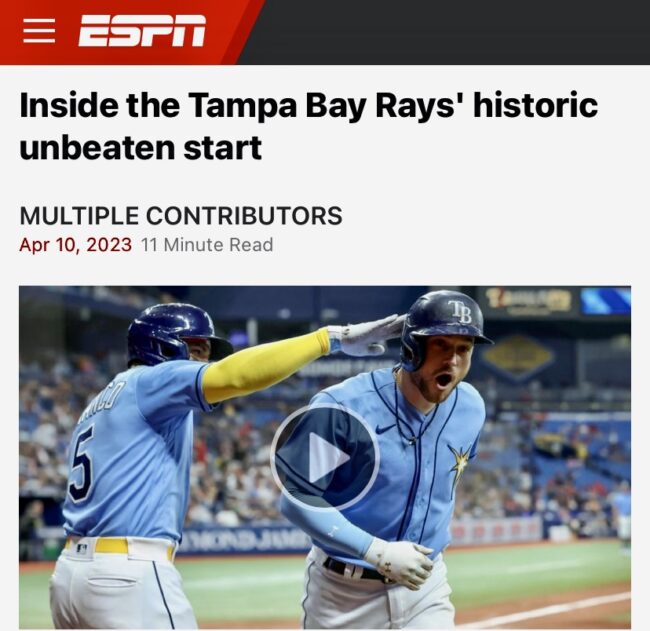 Comparatively, the Atlanta Braves have the second-best record in the majors right now at 8-4. In their AL East Division standings, the Rays are already 4 games up on the New York Yankees and Toronto Blue Jays.
They have been beating up the Boston Red Sox, so much so the Sox are in last place six games back. Granted, it is early, very early into a 162-game season.
There is more than a perfect record to the 2023 Tampa Bay Rays Winning Ways.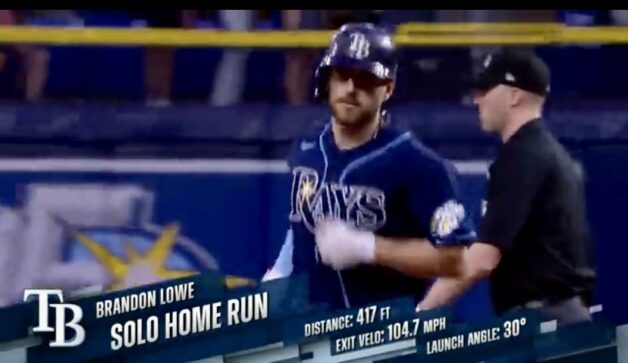 For starters, it is the impressive manner the ballclub is winning. Granted, a little luck helps in earning an 11-game winning streak. But domination is a different story. How about the Rays outscoring their opponents 83 to 20?
Hitting 29 home runs by this point of the season goes a long way, too. The torrid pace ties the 2000 St. Louis Cardinals for the most homers ever through the first 11 games.
Most teams emerge from spring training with hopes of getting off to a good start. However, manager Kevin Cash and the rest of the team couldn't have expected this. Tampa Bay just tied the 1981 Oakland A's for the third longest winning streak to begin a season. Now they're chasing the 13-game victorious streaks of the 1982 Braves and the 1987 Milwaukee Brewers.
These Tampa Bay Rays are way different than the 1999 team Mike Veeck left.
The team he was marketing then had a losing name of the Devil Rays, and results on the field to match. A span of 24 years is worlds apart. When Mike Veeck was the team's Senior Vice-President of Sales and Marketing, there were no win streaks to energize the fan base to head out to the ballpark.
Forget thinking about an 11-game win streak to begin the season. They were expecting to win 11 games by Mother's Day. So, this explains why he came up with an "Off the Wall" creative marketing plan using his Fun Is Good mindset.
In Major League Baseball and other sports, nothing creates a buzz about a team like victory. The latest example is the Tampa Bay Rays Winning Ways.
How long will it last? Will they win the AL East Division? No one knows. It is still way too early to tell. Meanwhile, congratulations to the Rays on a 2023 stellar beginning which so far so good is nothing but winning.
Suggested Articles
Roland Hemond Plaque at CHS Field