We're not spitting on his grave. Nope. We are remembering and reminiscing about Hall of Fame pitcher Gaylord Perry. The 84-year-old legend died of natural causes this morning at his home in Gaffney, South Carolina. That's about 200 miles away from the home of Libby and Mike Veeck. But no distance can separate baseball's Perry and Veeck families.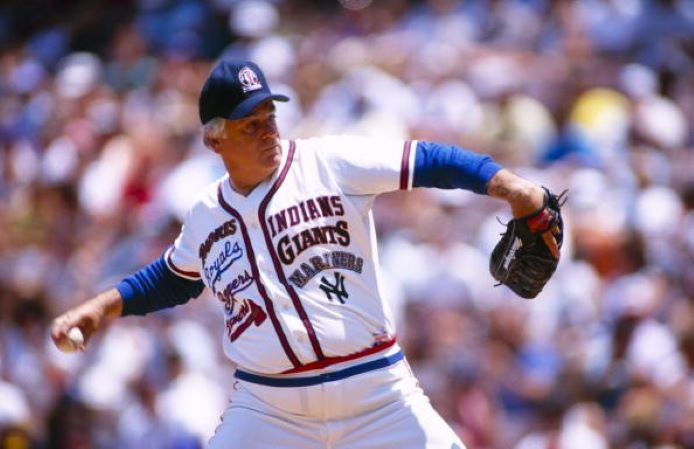 But no distance can separate baseball's Perry and Veeck families. That is because Cooperstown, N.Y. has forever linked them.
Gaylord Perry and Bill Veeck were both inducted into the National Baseball Hall of Fame in 1991.
Also joining them in the class of 5 inductees were Rod Carew, Ferguson Jenkins, and Tony Lazzeri. It was quite a crew indeed.
Bill Veeck was posthumously honored 10 years after his exit from baseball. It was five years following his passing on January 2, 1986. Meanwhile, Gaylord Jackson Perry got the better entry. He was still around for his when it came during his third year of eligibility.
The two men had other things in common. They deeply loved the game of baseball and were fierce competitors. Perhaps more interesting is they enjoyed getting into the heads of others and playing the game on their own terms. Off the field, both were storytelling legends.
Bill Veeck was fond of testing the elasticity of baseball's rules. He practiced this to nearly the point of perfection.
Whereas Gaylord Perry was considered even more slippery for throwing a "spitball."
He was an old-school farm boy who became one of baseball's greatest and most ageless workhorses on any pitching mound. His 303 complete games is good for 37th best all-time. Yet, like an asterisk, most of the 36 above him pitched in a previous era. Gaylord Perry and his older brother Jim were the second most winningest pitching brothers combination behind only Phil and Joe Niekro.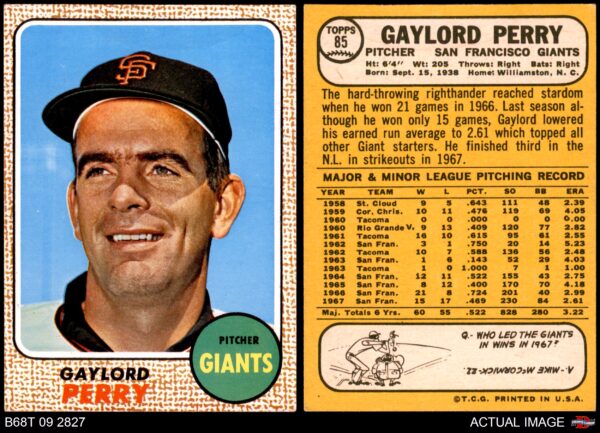 He launched his big-league career in the 1962. Starting pitchers then played a bigger role. Gaylord said it best. "If you didn't go nine innings, you might not get another start."
Armed with tenacity and talent, Gaylord Perry was commonly a King of the Hill. He became the first Cy Young Award winner in both the American and National Leagues. The right-handed hurler won it first in 1972 with the Cleveland Indians. He had that team in common with Bill Veeck. The next time Cy Young Award was 1978. At the ripe young age of 40, Gaylord was the league's best pitcher as the ace of the San Diego Padres.
He pitched for 8 different Major League Baseball teams in 22 seasons.  Gaylord had an overall record of 314-265. with an ERA of 3.11. He also struck out 3,534 batters. Meanwhile, if opposing pitchers threw at his teammates, Perry had a nearly 100% revenge rate. Now that's tenacity.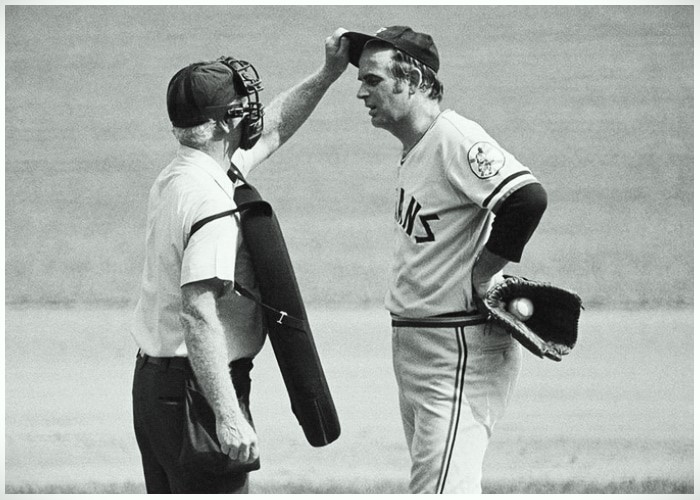 Exactly how many of those strikeouts came from Gaylord Perry throwing a spitball is up for debate. But no one doubts the obvious. He loved distracting hitters with his routine of touching his jersey, cap, and face before every pitch.
Gaylord credits watching Dodgers great Don Drysdale for inspiring the routine idea. Learning how to doctor a baseball a perfectly good baseball into a greaseball came from a teammate.
Gaylord says Bob Shaw taught him the spitter while both were on the San Francisco Giants pitching staff.
Perry's slippery ways were a challenge for umpires, opposing teams, and his own catchers. "I can remember a couple of occasions when I couldn't throw the ball back to him because it was so greasy," laughed Gene Tenace. "I just walked out to the mound and flipped the ball back to him." On the other hand, Ed Kranepool of the New York Mets didn't find it amusing as a batter. "The dirt would grab onto the ball and stay in one spot. Everybody knew it. The umpires knew it. The players knew it. They just didn't enforce the rules."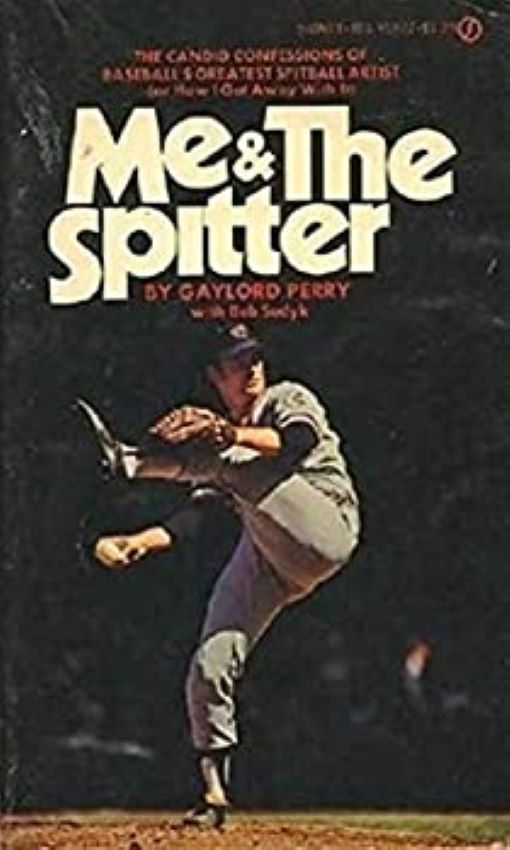 Me and the Spitter Book by Gaylord Perry | Autobiography
How is this for balls? After the 1973 season…(a decade before retiring), Gaylord Perry and Cleveland sportswriter Bob Sudyk wrote his autobiography, Me and the Spitter: An Autobiographical Confession.
In it he wrote, "I became an outlaw in the strictest sense of the word, a man who lives outside the law, in this case the law of baseball."
He admitted using substances such as ky jelly and petroleum jelly. He even tried landing a deal endorsing Vaseline. Now THAT is incredibly ballsy.
Opposing players were fuming. For a grip on the crisis, MLB added what is commonly called "Gaylord's Rule." Rule 8.02 empowers umpires to call an automatic ball on any pitch they suspect is a spitball. It also allows ejecting the pitcher on the second offense.
Still, none of this was rubbing Gaylord Perry the wrong way. He was pitching so well he was named the starter for the American League in the MLB All-Star Game and wound up winning 21 games that season. 
Perry's Ejections
The only ejection for doctoring a baseball in Perry's illustrious career came in 1982. He was pitching a game against the Boston Red Sox. Gaylord was handed a 10-game suspension. The following year in his final season, he was ejected for trying to hide George Brett's bat in the Kansas City Royals' clubhouse. Ever the tenacious teammate, he was an accomplice during Brett's infamous pine tar incident against the New York Yankees.
The storytelling sessions featuring Bill Veeck and Gaylord Perry in the afterlife must be hilarious. 
Suggested Articles
Delvin Perez Fun Home Run Trot