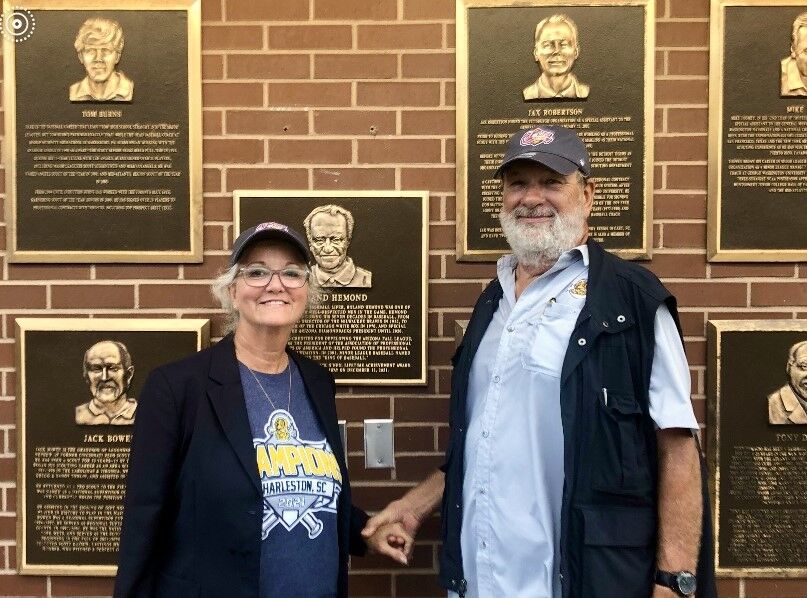 Libby Veeck: The Wife of Mike Veeck and the Mother of Rebecca Veeck and Night Train Veeck
You will like Libby Veeck. Most people do. Being her own woman, she proves every day not all proverbs are right. Such as, "Behind every great man is a great woman." Nope. Life with Libby is just as the above photo shows. She is not behind Mike Veeck. She is standing right beside her best friend and husband. Always has and always will.
Libby Veeck is like the Yin to Mike Veeck's Yang.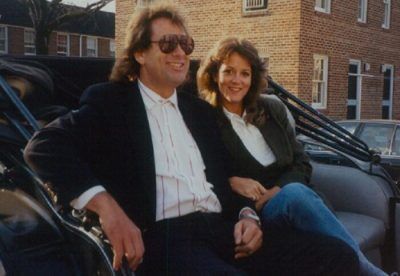 She has always been involved in Mike's Fun Is Good career. It dates back to when they were introduced by her brother in Pompano Beach, Florida. On her own initiative, Libby recruited people to Miami Miracle minor league baseball games. It wasn't just because she was sure they would have Fun. It was to show support to Mike in his baseball comeback. She knew how important it was returning to work in the game he loved and missed.
However, over the years Libby's valuable help is usually provided behind the scenes. This is exactly how she prefers it. She is her husband's sounding board both literally and figuratively. If he writes a radio or television commercial, Libby Veeck is the first person to listen to him read the script. He also runs promotional ideas by her. When the material is Fun and good, she will confirm it. But if it isn't or needs work, it is back to the lab again for Mike Veeck. Like a great friend and wife, and a good baseball umpire, she calls them as she sees them.
Playing a Leading Role with Rebecca Veeck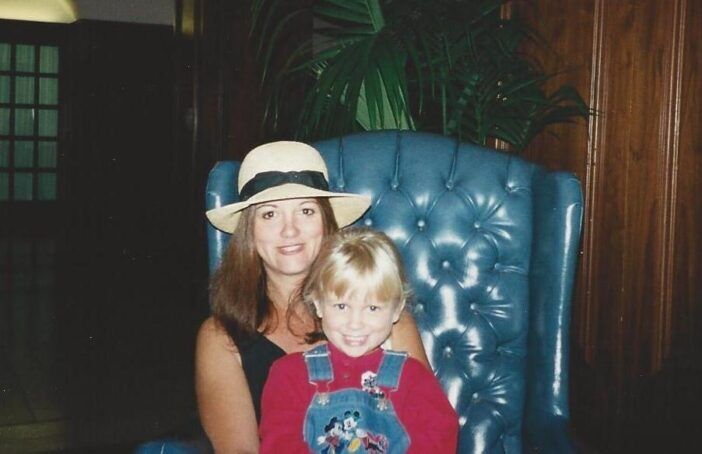 Where Libby Veeck lovingly played a leading role was as Mom. No one will argue Rebecca Veeck got dealt a bad hand with her medical issues. Or, that she was truly blessed with a pair of aces as parents.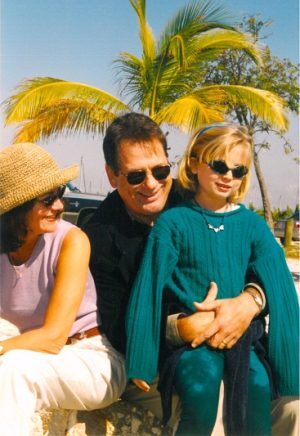 Just as Libby has been with Mike, she was a trusted and loving, "go to" person for her daughter. But in addition, she was also behind Rebecca to pick her up when she would fall. Mom was always right there. It didn't matter if it meant everyday life stuff for girls, to dealing with Rebecca's blindness and later, Batten Disease.
Her role as Rebecca's Mom was tirelessly and beautifully done. And despite some unimaginable circumstances, she managed to make it look effortless. However she pulled it off, Libby Veeck squeezed an extraordinary lifetime of love and memories into the 27 years of Rebecca Veeck's life.
There is another special labor of love Libby has shared with her husband. It is Rebecca's idol and big brother, Night Train Veeck. Libby has steadily been a caring "bonus" mother figure to Night Train over the years, especially since the passing of his mother, Jo.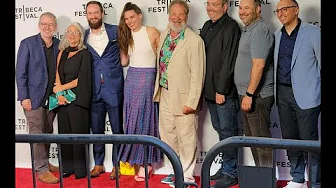 Libby Veeck in THE SAINT OF SECOND CHANCES
Honestly, there is no better way to say it. Libby Veeck is a natural. It clearly comes across in her appearances in The Saint of Second Chances Netflix documentary.
She doesn't need to have the starring role to "steal the show" in places. For a woman who doesn't need to be on-camera or doesn't even like to do it, she sure makes it look easy. Libby Veeck is genuinely herself. Instinctively, she is wise and insightful, kind and caring, and has a great sense of humor in her own right.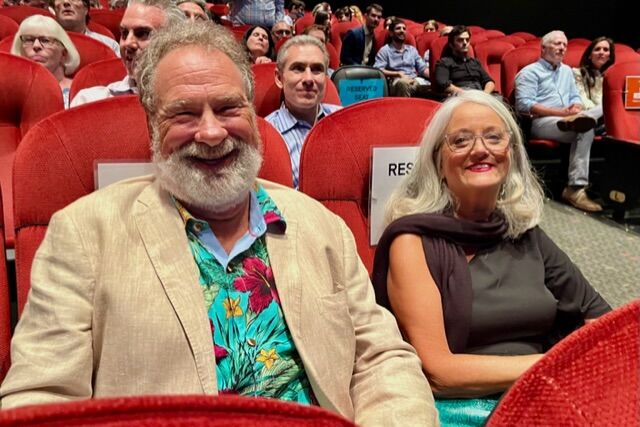 Based on her involvement in The Saint of Second Chances, it seems jokingly and lovingly fair to give her a special honorable mention. And this is because in life, Libby Veeck gives all new meaning to the Hollywood term, "Best Supporting Actress."
For the record, she would graciously decline such an award, and never in a million years accept it. But if by chance she did, Libby Veeck would no doubt deliver an incredible acceptance speech from the heart. It would be totally spontaneous and un-rehearsed of course. Because that's what a genuine natural would do.