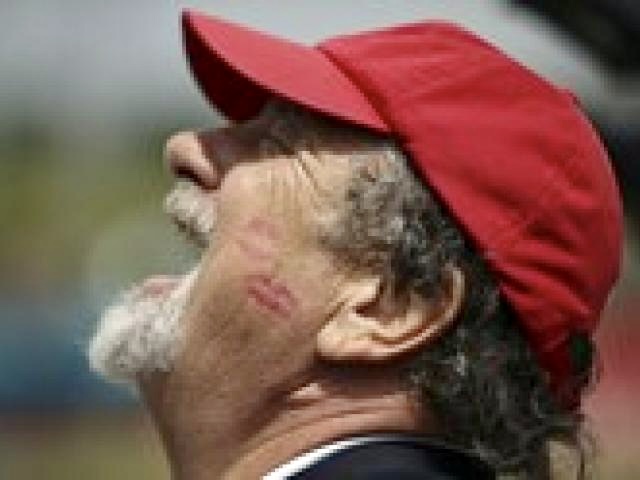 Google knows all. That's why inquiring minds are asking, What did Mike Veeck do? Maybe they are really perspiring minds or perhaps even expiring. Who knows? Anyway, being a Fun guy who has worked a long time as a Major League Baseball Executive and Minor League Baseball Owner, author and keynote speaker, there is a lot to know. (Some of it even good).
Maybe you are a media member researching a story. Or perhaps you are looking for information because you are attending an upcoming speaking engagement Mike is doing. Generally, here is what you want to know. We'll start with the latest.
A new Netflix documentary on the life and baseball career of Mike Veeck will soon be streaming. But first, the world premiere of "The Saint of Second Chances" is happening at the 2023 Tribeca Film Festival. The film is brilliantly directed by Academy-Award winner Morgan Neville, and Jeff Malmberg of Tremolo Productions.
Looking at what Mike Veeck did in reaching this point, we take you back to the beginning.
Being the Son of Hall of Famer Bill Veeck
Let's talk DNA because there is no telling this story without it. Mike Veeck was the son of Bill Veeck, one of the most unique personalities ever in sports. Nearly 40 years after Bill's passing, people are still talking about him. (Some of it even good).
William Louis Veeck, Jr. is honored in the Professional Baseball Hall of Fame in Cooperstown, NY. It is the ultimate irony because Bill was always in the doghouse (or outhouse) of the Major League Baseball Commissioner and rival owners. It was the price he paid as the game's greatest maverick owner and promoter. Oh, but undoubtedly did fans and players love him for being, "Champion of the Little Guy."
After re-acquiring the Chicago White Sox in 1975, Bill recruited Mike to leave his gig in a rock & roll band and start working for him. He was the only one of Bill Veeck's nine children to do so.
What did Mike Veeck Do in Major League Baseball?    
After on the job training at the family business in Chicago, Mike worked in sales and marketing with other major league ballclubs. Made in the mold of his father, he was untraditional. Mike worked as an executive with the expansion Tampa Bay Devil Rays, and consulted for the Florida Marlins. He also worked for former White Sox colleague Dave Dombrowski who did a great job turning around the Detroit Tigers. (Currently, Dave is hitting it out of the park running the Philadelphia Phillies).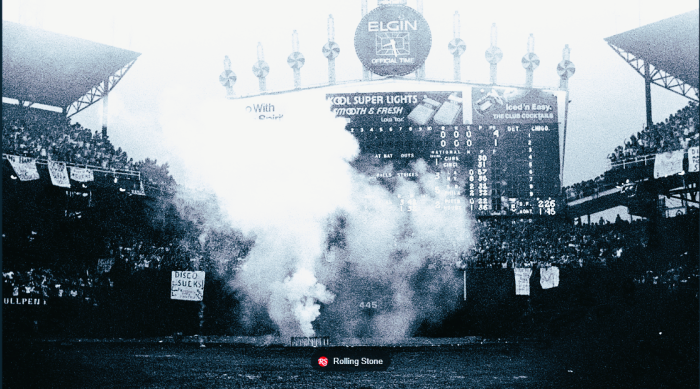 Disco Demolition Night was Mike Veeck's Downfall
Talking Disco Demolition is a must because like it or not, it happened. Therefore, since people still want to talk about the event, it remains the cornerstone of Mike's baseball legacy.
Here's some perspective. Mike was rocking an idea for attracting people to attend the struggling Chicago White Sox games. That a local rock & roll radio station wanted to host the event was indeed music to his ears. Calling the promotional stunt, "Disco Demolition" his plan was blowing up people's disco records on the field between games of a doubleheader against the Detroit Tigers.
So, on July 12, 1979…Boom! They did just that. Disco Demolition Night was explosive all right. Uh, a bit too much.
– A rowdy crowd of over 50,000 more than doubled the security expectations for the promotion.
– Beer drinking, weed smoking, and disco hating fans weren't at Comiskey Park showing their love of the game of baseball.
– Vinyl records became flying saucers all over the ballpark. Exploding a massive pile of them after the first game damaged the playing field.
– An ensuing riot with fans storming the field was nothing but a party until the Chicago Police in riot gear eventually regained control.
– Disco Demolition became history in the making. It was deemed unsafe to play the second game of the doubleheader. Never in Major League Baseball was a team's promotion responsible for forfeiting a game.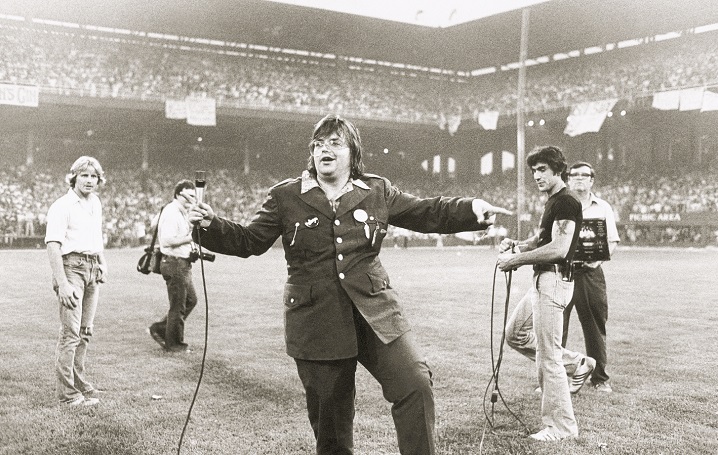 While disc jockey, Steve Dahl, was getting credit for his starring role, producer Mike Veeck was taking the fall. The event blew up in his face. Soon after, he was gone from the White Sox and baseball. It was an extended stay at rock bottom for Mike.
What did Mike Veeck Do in Minor League Baseball?    
A decade later in 1989, the bottom is where Mike Veeck's baseball comeback began. The Goldklang Group including actor Bill Murray as partner, took over a Florida State League team in Pompano Beach. Knowing Mike Veeck was residing nearby, they talked him into running the Class A Miami Miracle.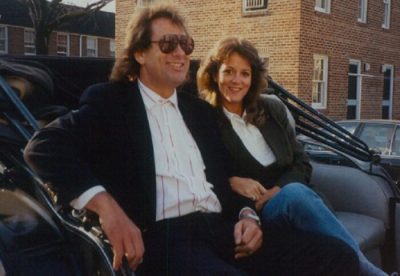 Mike's brand of Fun at the ballpark began catching on in Pompano Beach. Life was good, not just Fun.
However, his biggest hit by far came away from the field there. It was finding the love of his life. Being introduced to a neighbor's sister marked the beginning of a love story still unfolding today.
That woman is Libby Veeck, Mike's wife, and mother of their daughter, Rebecca Veeck.
Like anyone in baseball who shows they can hit, Mike's Pompano performance earned him more at bats with The Goldklang Group. During these years, Mike he ran some of his most Fun promotions. Chasing wacky Guinness Book of World Records instead of blowing up disco records was safer. Nonetheless, there were some bumps and bruises on the way. For instance:
– "Silent Night" a game where no talking was allowed.
– "Nobody Night" where fans were locked out of the stadium.
– "The World's Largest Food Fight."
–  Trying to sign 68-year-old Hall of Fame legend and family friend, Minnie Minoso, to a player's contract.
– "Vasectomy Night" would also get snipped after a significantly public outry. Ouch.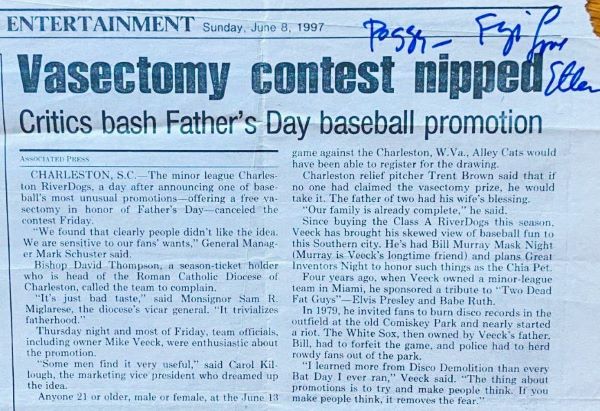 Mike Veeck became part owner of multiple minor league baseball teams.
This list includes:
Brockton Rox
Charleston River Dogs
Hudson Valley Renegades
Sioux Falls Canaries
St. Paul Saints
The St. Paul Saints 1991 marketing plan put in writing Veeck's career philosophy: Fun Is Good.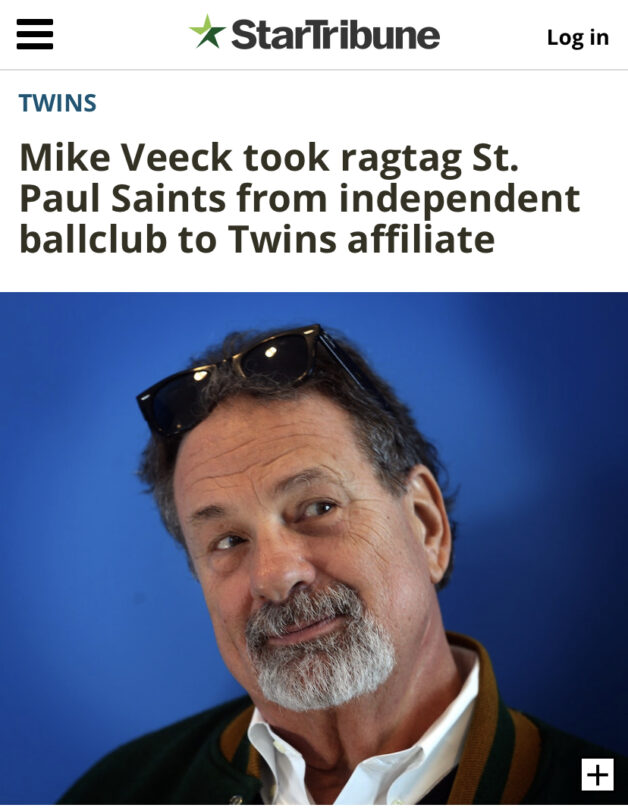 People had to be praying for the Saints. That is because no one was expecting them to last one season. But surprisingly, in reviving independent minor league baseball, the team's Fun run has lasted more than 30 years. And it is still going.
Along the way, St. Paul Saints outgrew Midway Stadium. Replacing it was the award-winning $63-million-dollar CHS Field. Perhaps the best aspect about this place is it being warmly embraced by the local community. It has gone down just as Mike promised in pitching the stadium. Little leaguers are often enjoying the thrill of playing on the field before games. Older kids can tell their own kids one day, they played in playoff games at CHS Field. There are Fun family events, and adults are hosting corporate events at the ballpark, too.
In 2021, the St. Paul Saints were proudly adopted by their big brother neighbor, becoming the Triple-A affiliate of the Minnesota Twins. This became another win for Twin Cities.
In 2023, Diamond Baseball Holdings stepped up to the plate buying the St. Paul Saints.
Mike Veeck – Author and Keynote Speaker   
In 2005, Mike Veeck authored the best-selling book, "Fun Is Good: How to Create Joy and Passion in Your Workplace and Career." He is presently writing a sequel.
Today, he is also engaging with audiences through speaking engagements across the country for organizations and corporations.
Hopefully, this is satisfactory for answering the question Google gets, "What did Mike Veeck do?" If it isn't, you are cordially invited to stroll the website.
And just in case…if spending time on the website still isn't enough, we suggest you get one of his books. That or, search Google for: "Hobbies to Take Up."
Seriously, thank you for your interest in Mike Veeck.
Suggested Articles
Phillies Hot Dog Fight Gets on a Roll
Charleston RiverDogs Champagne Showers Night
"Reggie" on Amazon Prime Video
Dbacks First Pitch is Second to None