You may want in on the action. That's because it's sure to be a highlight of the Low Country baseball off-season. We're referring to 2023 Charleston RiverDogs Hot Stove Banquet. Why not consider attending? You'll be enjoying great food and great Fun, too.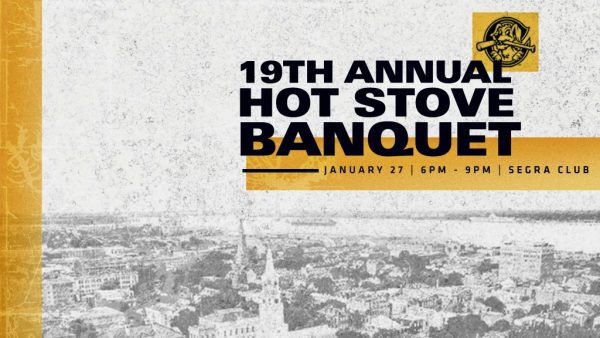 The 19th version of this annual event will be like a "Who's Who" gathering in South Carolina's Holy City. Be sure to save the date.
Charleston RiverDogs Hot Stove Banquet is January 27, 2023.
That is a Friday evening. As you might have expected, the event will be held at the beautiful Segra Club inside Joseph P. Riley, Jr. Park.
"The Joe" is the home stadium of the back-to-back Carolina League Champion Charleston RiverDogs. President and Alpha Dog Dave Echols is well into his quest for a "three- peat" this year. So he's pulling out all the stops early.
Yes, the team is again serving up a delicious hot-cooked meal for the event. He will also be announcing who will be managing the 2023 RiverDogs.  But wait. There's also a call to the bullpen.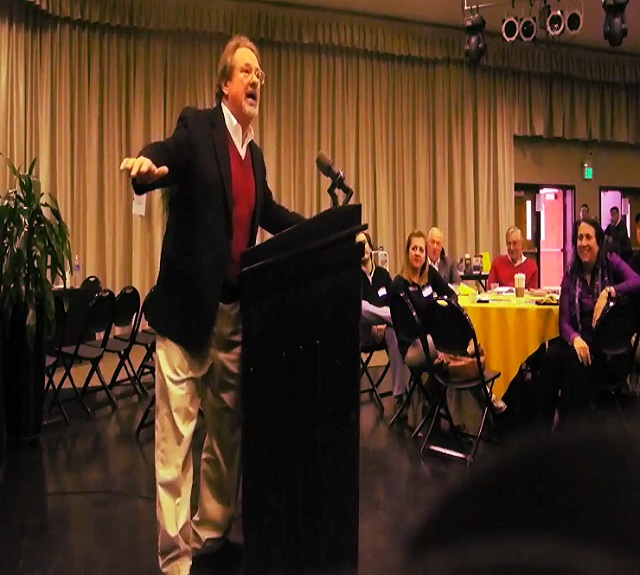 Mike Veeck For Dessert
Dessert at the 19th annual Charleston RiverDogs Hot Stove Banquet is Mike Veeck. He will be serving up the stories and laughs at a Hot Mic as the evening's featured speaker.
This will be a home game for Mike as he and his wife Libby make their home in nearby Mount Pleasant, SC. As President Emeritus of the Charleston RiverDogs, he is still involved with the ballclub. But the name Mike Veeck will forever be linked with the team because of his wildly popular promotions such as, "Silent Night," and "Nobody Night."
A Somebody at the Podium
Showcasing a real "somebody" at the podium is part of the rich tradition of the Hot Stove Banquet.  Past speakers have often been National Baseball Hall of Famers. For instance, manager Bobby Cox. Pitchers Tom Glavine, Goose Gossage, and John Smoltz also appeared. Meanwhile, Wade Boggs and Ryne Sandberg had their at-bats, too.
The evening program begins with a cocktail hour at 6:00 p.m. There is also a silent auction loaded with exciting, autographed baseball memorabilia. You can also place bids for winning vacation packages. And closer to home, there are even personal collectibles from Bill Murray. The actor also plays a longtime role as the Charleston RiverDogs Director of Fun.
Don't miss out on this always cool event that is the 2023 Charleston RiverDogs Hot Stove Banquet. Tickets are on sale now. Individual seats cost $125. Groups of eight can reserve their own table for a discounted rate of $800. For more information or tickets, call the RiverDogs front office at 843-577-3647 (DOGS).