The American Association of Professional Baseball AAPB Hall of Fame induction means there now is a new class. The newest members were welcomed and honored this week at a luncheon in Milwaukee. It was part of the league's all-star game celebration festivities. The four inductees were: Reggie Abercrombie, Ed Nottle, Doug Simunic, and Mike Veeck.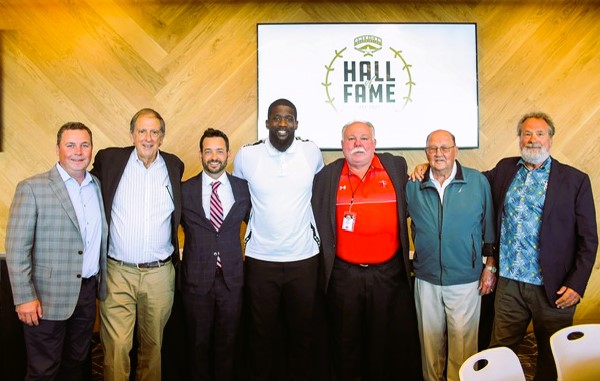 Mike Veeck was doubly honored by baseball icon Miles Wolff
The AAPB Hall of Fame induction ceremony was special for Mike Veeck. However, being presented by baseball icon Miles Wolff made it even more so. That is because the two are longtime friends who share a love of baseball. Both are also known as two of the great visionaries the game has ever seen.
You may know of Miles Wolff as the owner of the minor league baseball Durham Bulls. Miles made magic with that ballclub and the popular movie, "Bull Durham."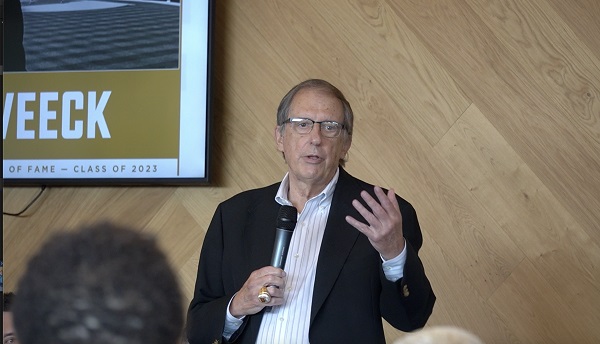 Years later, he was the founder of the Northern League. Rather than howl about the poor negotiations between major league baseball and minor league baseball, Wolff did something about it. He created a new league for independent baseball. It was for teams with no affiliation with the major leagues.
The great run of the St. Paul Saints wouldn't have been possible without Miles. He actively recruited Mike Veeck and partners, Marv Goldklang, Bill Murray, and others, to establish ballclubs in his new league. Miles served as commissioner of the Northern League, American Association, and others. To this day, Mike has great love and respect for his friend, Miles Wolff.
Mike Veeck's AAPB Hall of Fame induction speech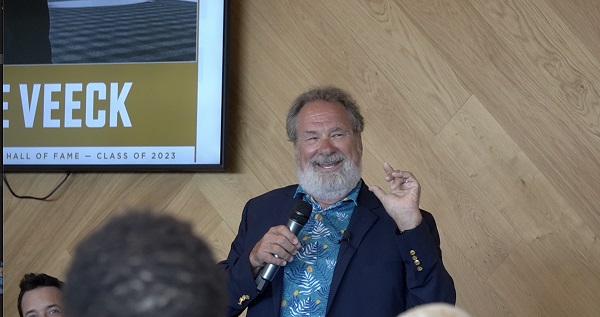 Mike Veeck gave an AAPB hall of fame induction speech loaded with hall of fame baseball stories. Speaking humbly as always, he therefore offered heartfelt congratulations to each of his respective inductees. He also recanted personal stories involving each of them.
The event taking place in Milwaukee was significant the Veeck baseball history. It was here when Bill Veeck first became a club owner. He put together an ownership group which bought the Milwaukee Brewers and turned the team into a minor league powerhouse.
Mike Veeck has also hoped to own a minor league baseball in this great city just like his Dad. The video below is the introduction by Miles Wolff, and Mike's Fun AAPB Hall of Fame induction speech.