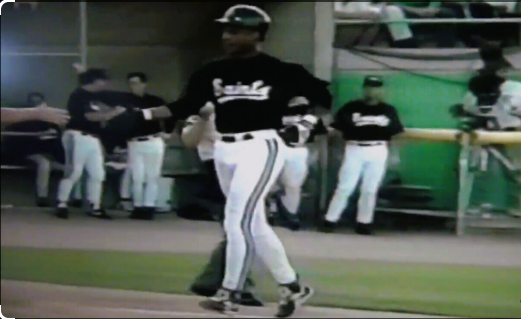 Short story long. Darryl Strawberry played just 29 games for the St. Paul Saints during the 1996 season. But the legend he created will likely live on as long as professional baseball and the Twin Cities exist. Let's cut right to the chase. The Darryl Strawberry Saints home runs were indeed a spectacle. So, if you missed them when they happened, or want to relive some of them, we put together a video treat for you.
To gain some perspective after you watch the video, let's quickly blend a history lesson with a math lesson.
Inside the Strawberry Saints' Numbers
In 1996, Darryl Strawberry was 34 years old when he wore the number 17 jersey for the St. Paul Saints.
He was paid $2,000 dollars a month. That amount was like what he got paid per inning in the majors. But it wasn't about the money for Darryl with the Saints. It was all about discovering whether or not he could still play at a high level. He had been out of the game for 2 years and had a quite a troubled history of drug addiction.
The number of 108 at-bats he had with the club is significant simply because of how few it is in the game of baseball.
In those 29 games, Darryl hit for a .435 batting average.
He had 39 RBI (runs batted in)
And the number everyone has focused on the most is this:
There was a stunning total of 18 Darryl Strawberry Saints home runs.
Boom!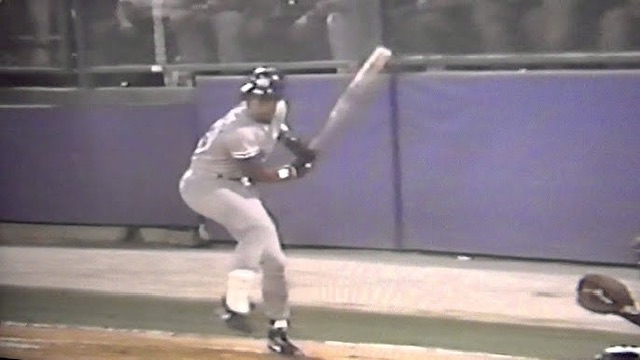 There is nothing in sports quite like the crack of the bat when a slugger such as Darryl Strawberry connects with a baseball and sends it out of the park. Darryl stood 6-feet 6 inches tall. Critics often complained about him having a detrimental large strike zone. He did. Meanwhile, they could have enjoyed focusing on that beautiful swooping swing of his. It was a combination of smoothness and sheer power.
People craved that crack of the bat with the Darryl Strawberry Saints home runs. And he repeatedly delivered. Many were blasts well beyond 400 feet. Meanwhile, some of his homers even sailed past the 500-feet mark.
He absolutely tore up independent league pitching in 1996. They came from near and far. They brought their kids. And it happened not only at Midway Stadium in St. Paul, but at the opposing ballparks when the team was on the road. It didn't matter which team was your favorite. It seemed like everyone was rooting for Darryl Strawberry the home run hitter, and the human being.
By the 4th of July, the Darryl Strawberry fireworks were over.
They came and went. The Darryl Strawberry Saints home runs were over, and sadly so was the anticipation and excitement every time he entered the batter's box. Instead, Darryl went to the New York and as a Bronx Bomber helped the Yankees win the 1996 World Series.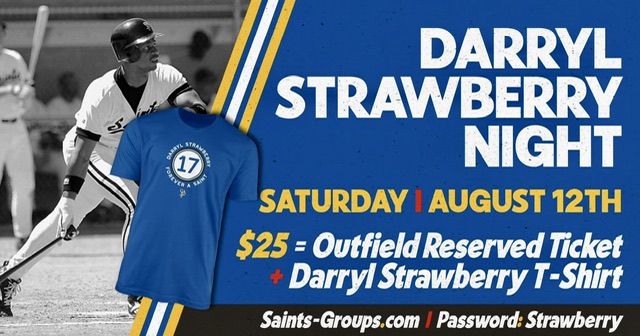 Timing is everything. The St. Paul Saints are holding a ceremony on Saturday, August 12, to retire Darryl Strawberry's number 17. So now is a great time a Fun stroll down memory lane. And the timing of Darryl's short but sweet and sensational journey with the Saints got him back to Major League Baseball. This was nothing shy of extraordinary and inspirational. And all there is of both.
Undeniably, the man knows a thing or two about comebacks. His successful one with the Saints, beating colon cancer, and his multiple comebacks from addiction. There is every reason to celebrate Darryl Strawberry coming back to St. Paul this weekend. Let's make sure we take full advantage of all of it.