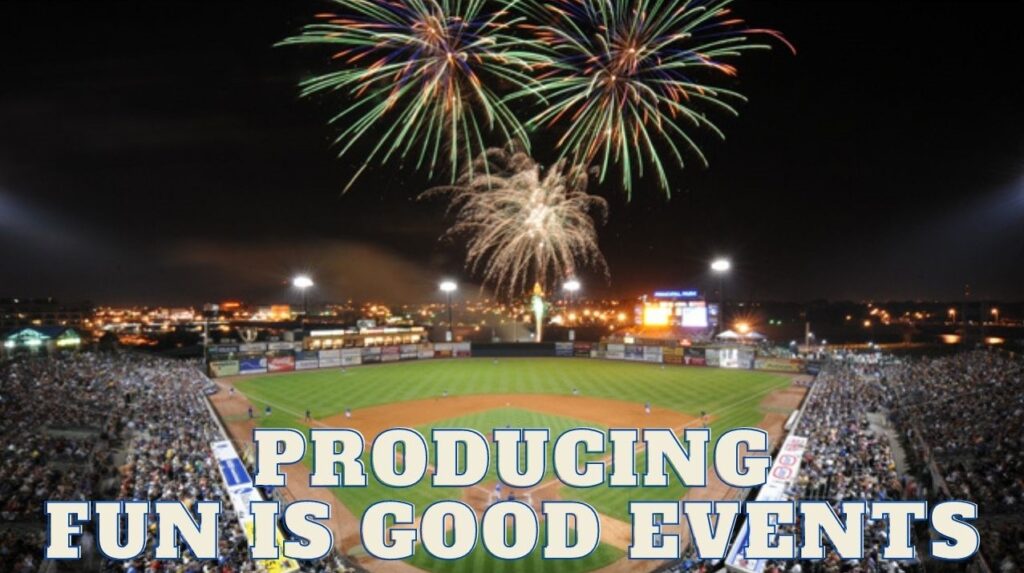 The idea always sounded Fun. Because of that it was never flat out saying "NO." Others wanting Fun Is Good Events for promoting their companies or causes has been both appealing and tempting.
In the past, those enticing requests went something like, "Wow, that sounds great. But we're in the middle of (…..). Let's see about revisiting it down the road."
Yes, for decades we have been passionately doing this work in baseball with sponsors. But taking on producing Fun Is Good events directly for clients is a whole different ballgame.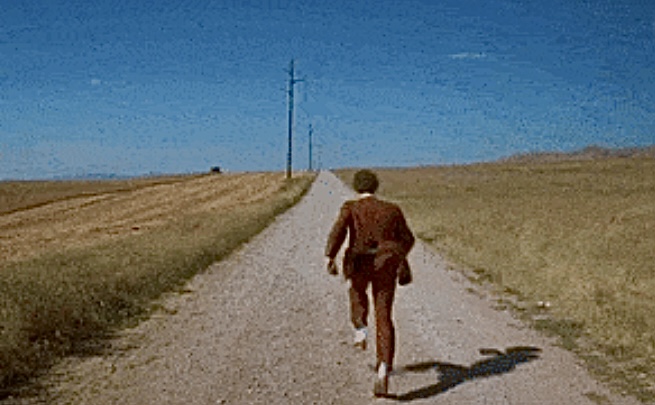 Nonetheless, we're now ready to play. Somehow, our journey with this exciting idea has finally made it down the road.
Introducing customized Fun Is Good events. 
This will be both Fun and good news for boosting your business. Here are 2 main reasons why:
Creating events using Mike Veeck's Fun Is Good philosophy can be customized to work with any business in any industry.
Constantly rising stress in the workplace, home, and life in general, means people want and need

Fun Is Good events more than ever.
C'mon, you know it's true.
And by "people," we're basically talking about everyone. C-Suite executives, directors and managers, employees in all departments.  Naturally, don't forget to add in your vendors, strategic partners, and of course your customers, too.
We now proudly offer production services from "Soup to Nuts." (For the record, we're just fine with being called the latter).
Fun Is Good Events is about standing out, not blending in. It means courageously and creatively striving to do something noticeable, worthwhile, and memorable. This is true whether it is launching a one-time only event or maximizing an opportunity occurring annually. So, if you're already in the game, we will be just as passionate in helping your event reach and enjoy its full potential for Fun and rewards.
Our Fun Is Good events formula supports your key objectives.
Such as:
– Attracting more of the customers you're targeting.
– Boosting your bottom line.
– Getting media coverage for generating great value, excitement, and other business benefits.
– Growing your tribe of supporters and followers.
– Improving company culture, morale, and productivity.
– Increasing retention of your best talent, and your ability to for attracting the best talent to work at your company.
– Promoting a strong, unique brand or becoming one.
– Putting more Fun and funds into your fundraising results.
If that isn't enough, here is one more universal reason. It is because Fun Is Good for business and life. And embracing both Fun and gratitude will bring you more of what you want.
So, what kind of Fun events can we do for you? Next are a couple of striking ideas.
Imagine the publicity you could enjoy with events like these.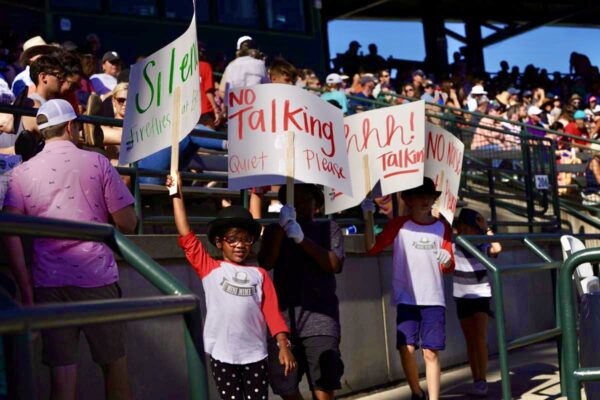 1. Again, Mike Veeck made nationwide noise in the media with his Fun "Silent Night" promotion. It prevented all fans attending the baseball game from making a sound until the 6th inning.
2. Everybody is still laughing about "Nobody Night." This was when the gates at Joe Riley Park intentionally locked out fans at a Charleston RiverDogs game.
Why?
For Fun of course. And for shamelessly recording an official attendance of zero.  The bonus goal was setting a new professional baseball record for the lowest attendance. Real bodies were let in during the 6th inning. Everybody loved it.
Great events and ideas matter, not industries.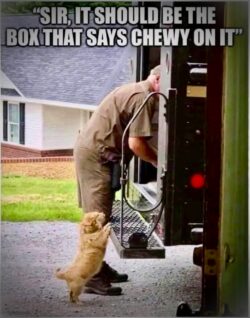 Perhaps surprisingly, it doesn't matter what industry you're working in today. Great events and ideas can work anywhere. They can excel in the education field, inspire love for an insurance company, and tout new technology. 
However, every industry has "those" people. They mean well. But, their vision of "thinking outside the box" comes from unsafely inside one.
Forget the box. It doesn't matter.
If you're here, you "get" Fun Is Good." And you have a pretty good idea how great it will be working with Mike Veeck and his band of promotion pros.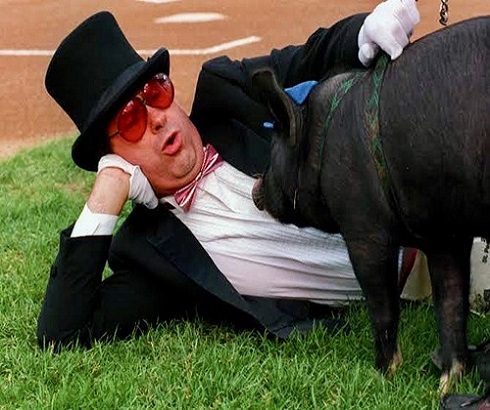 Press clippings aside, Mike Veeck's Fun Is Good promotions have a proven history of success.
In the event it helps, here are 2 key points about Fun Is Good. You can use them for convincing any non-believers or non-fun folks on your team.
– Transforming multiple struggling minor league baseball teams into annual multi-million-dollar revenue operations.
– Growing a dead-on arrival business from a dilapidated slab of concrete into CHS Field, a beautiful $63 million ballpark in St. Paul, MN.
Veeck Like Vision
Timing has longtime Veeck family friend, Thomas Baldrick, available to help with Fun Is Good events. He is an Emmy Award-Winning Television Producer, Reporter, Host, and Writer. 
Thomas Baldrick has creative skills like a "Swiss Army Knife." For example:
– Creating Ideas from Scratch to Success
– Getting Media Coverage
– Hosting and Producing Live Events
– Online Marketing
– Taking projects from Script to Screen (writing, video, photography, editing)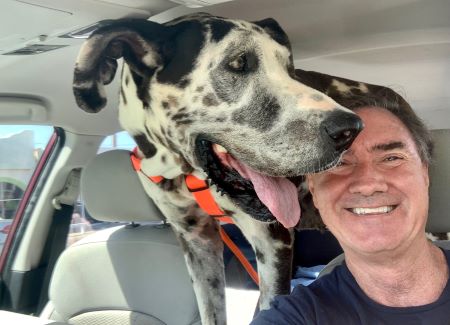 Don't worry, like the rest of us, he doesn't need to know your business inside out to successfully help or promote it. Examples:
Marital Bliss: Despite being single, Thomas' touches as lead producer turned around the TV Series, "A Wedding Story." In about one season, the show went from being left at the altar… to the highest-rated show on TLC.
Baldrick on Broadway: Prior to the gig, he'd seen 1 Broadway Show and was bored to tears. (Make that, beers). Still, Baldrick won an Emmy for writing and producing a TV special on Broadway's influence beyond The Big Apple.
Kindness Beats Blindness: Working with Rebecca Veeck, the dynamic duo created this unique event for the Foundation Fighting Blindness. Middle school students saw first-hand what it was like to go a day being blind. Children and adults saw their view of the world changed that day. Sovereign Bank was so thrilled by sponsoring the event, the national media coverage was merely a bonus.
Creativity From a Fresh Set of Creative Eyes
Having your events and goals viewed by our fresh and creative eyes can do wonders. This can often create a shortcut for reaching or modifying your main strategies and objectives.
We have the unique blend of experience and expertise to help build and brand your business with Fun Is Good. This will connect you even more to those who know you. Plus, connect with others who also don't know what you do inside out.
Stop worrying and start wondering about making your mark in business and in life. 
Complete our contact form or call us at (602) Fun-6269. Let's have Fun creating success with events. Together we can make your workplace and our world a more Fun and good place.