Reggie on Amazon Prime Video is a hard-hitting documentary. But it does so in a much different way than superstar Reggie Jackson did with baseballs.
He is forever remembered as "Mr. October" because of his clutch performances in winning 5 World Series Championships. Ironically, that nickname made sarcastically by teammate Thurman Munson is the one which stuck.
Many people in and out of the game viewed Reggie as arrogant. Many more didn't like the color of his skin or the attitude he brought with it. Watching this film confirms his tremendous talent. It also reinforces how racism wreaked havoc in America on and off the baseball field. 
Where your opinion is or was of Reggie Jackson shouldn't matter. If you have an open mind or curiosity…
Reggie on Amazon Prime Video shows why he was carrying a chip on his shoulder, not just a baseball bat.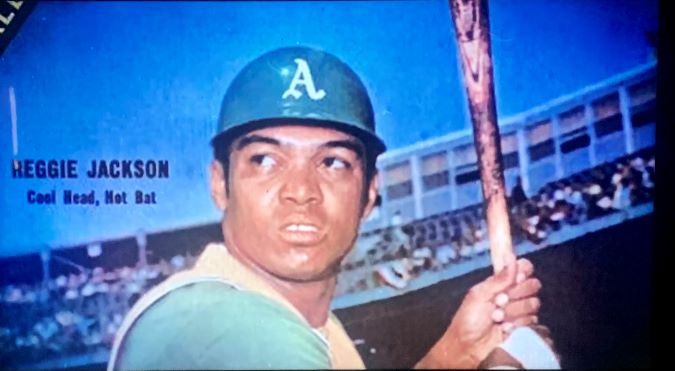 As a little kid in Philly, I had a rooting interest for Reginald Martinez Jackson. After all, he hailed from Cheltenham Township, a nearby suburb. 
He was named after his father who played second base with the Newark Eagles in the Negro Leagues. They struggled in more ways than one as one of the few black families in those times. Reggie was also of half Puerto Rican descent.
A funny thing can happen to you watching Reggie on Amazon Prime Video. I was anxiously awaiting the chance to relive moments of Reggie Jackson crushing home runs from Oakland to Yankee Stadium.
However, right before my eyes, I saw real life in America stealing the show from "America's Pastime."
Racism related violence almost kept Reggie Jackson out of baseball.
In a stunning admission, he admits being afraid to play minor league baseball for the Birmingham A's. Interviews with some of his star teammates prove there were more than enough good reasons for fear. 
The documentary also includes Reggie Jackson's own fascinating conversation with the legendary, Hank Aaron. Hammerin' Hank suffered all kinds of indignities in passing Babe Ruth as baseball's home run king. 
Few had the grace and strength of Hank Aaron. Reggie was not known to be one of them.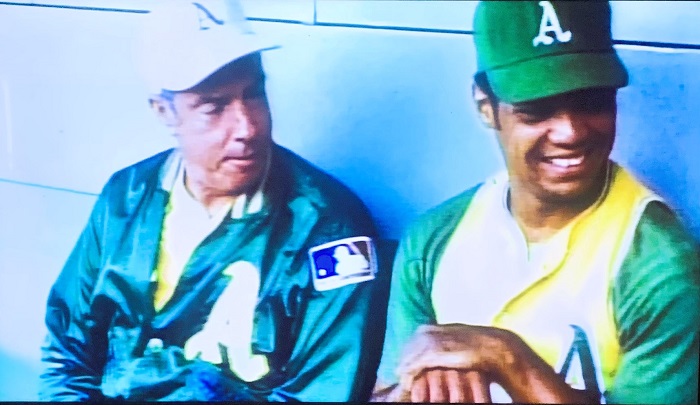 Yes, the baseball highlights and stories are in here as well. But the American history lesson I got (yet again) from watching is what may keep you thinking.
Ego wasn't enough for Reggie Jackson to participate in the production of this documentary.
It is powerful to hear him still hoping for trust while battling his fears and concerns. At his age, he felt it was time for telling his story through his eyes.
 This despite knowing enough others will disagree with parts. Spot on. Even I questioned or challenged a couple things.
Of course, tuning into a real sports documentary, there are certain expectations. Still, the content advisory for Reggie on Amazon Prime Video caught my eye. "Flashing lights, violence, alcohol use, smoking, and foul language."
Flashing lights? Really? That didn't phase me one bit. Shining a light on the racism and hatred Reggie Jackson and other "modern" baseball players endured is truly the most hurtful part to see.
Suggested Articles
The 2023 NFL Draft 5 Classic Calls
Marketing of Obsession on Netflix