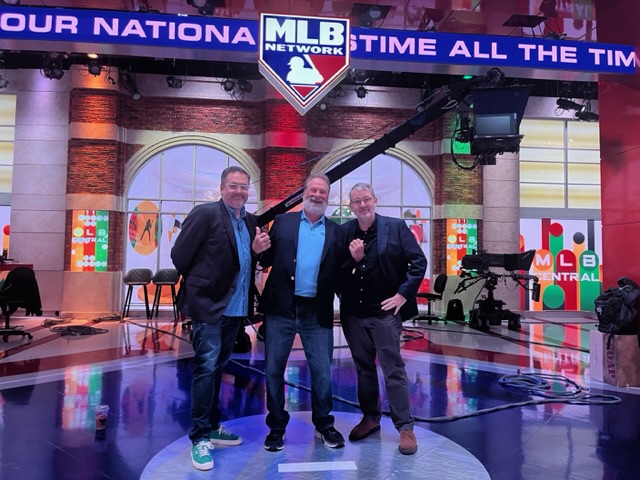 This morning MLB Central showed again what people are talking about. 2023 is surely a season of change for Major League Baseball. The biggest difference is rapidly speeding up the pace of the game with a pitch clock. Many people like this.
But if you know the back story, Mike Veeck appearing on MLB Central this morning is quite another major league surprise. And many more are seeing this as another welcomed change.
The program airs live every weekday morning at 9:00 a.m. EST from the impressive MLB Network Studios in Northern New Jersey. The show is hosted by Lauren Shehadi, Robert Flores, and MLB veteran Mark DeRosa.
It delivers an upbeat and entertaining look at what's going on in baseball with highlights, insider takes, and some long-form conversations with special guests. That's where Mike Veeck came in.
MLB Central talks about Mike Veeck Documentary "The Saint of Second Chances" on Netflix
While MLB Central airs daily, it is not every day a Veeck gets invited onto Major League Baseball's television network. Today, there was a great reason for it. Major League Baseball is proudly announcing the game's first collaboration with Netflix.
It is called "The Saint of Second Chances" a documentary about Mike Veeck soon to be streaming on Netflix.
Host Robert Flores sat down for a live in studio interview with Mike and the film's directors, Academy Award winner Morgan Neville, and Jeff Malmberg.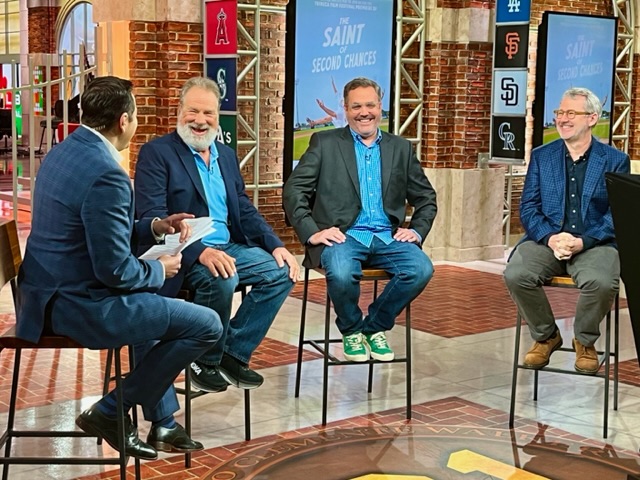 As you would likely suspect, there was a conversation around Mike's famous father Bill Veeck is an inductee of the National Baseball Hall of Fame in Cooperstown, NY.
And naturally, what would a talk on MLB Central be without looking back at Mike's infamous, Disco Demolition event. The triumph turned tragedy at Comiskey Park is still newsworthy today. Therefore, it was brought up as a central piece of the storytelling in The Saint of Second Chances.
A 3-Run Homer Visiting MLB Network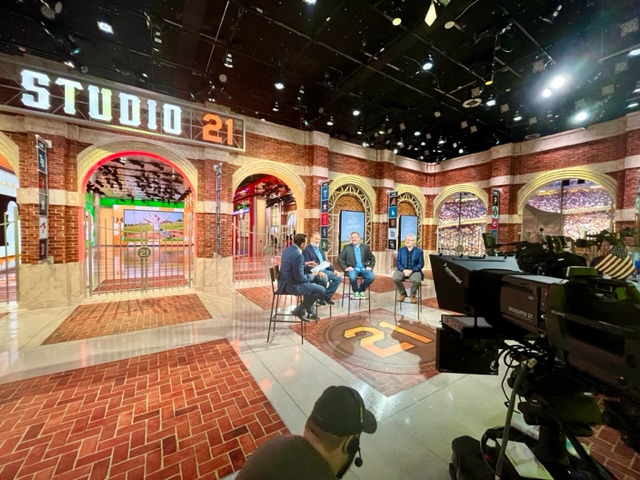 Mike Veeck isn't the only one of the trio from this documentary who loves the game of baseball. Both Jeff Malmberg and Morgan Neville are also lifelong fans of America's Pastime.
So, it was fun for us to take some photos inside Studio 21. The 8,000-square foot state-of-the-art studio is named after another great Hall of Famer, Roberto Clemente.
We have a link below for you to watch the Mike Veeck, Morgan Neville, and Jeff Malmberg interview on MLB Central. After all, we are graciously doing our part to support the Major League Baseball and Netflix collaboration.
And besides, why have you wasting time looking for it, when we can kindly put it right here? Enjoy and feel free to share this page if you think others might like it, too.
Suggested Articles
Marketing of Obsession on Netflix
2022 St. Paul Saints Season Recap
St. Paul Saints Sale to Diamond Baseball Holdings