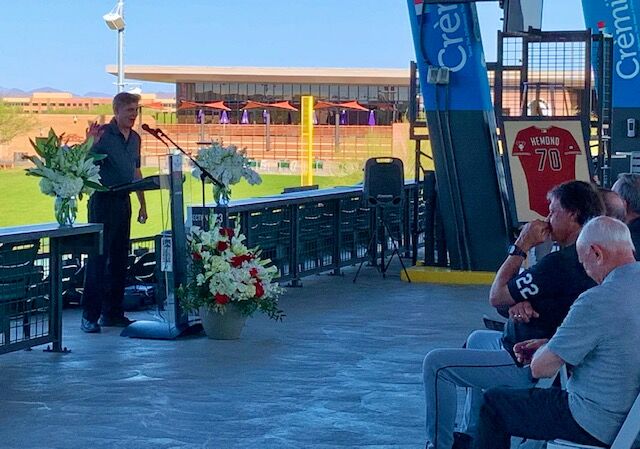 Celebrating Roland Hemond is widely welcomed by people in professional baseball, including of course, Mike Veeck. It is such an easy thing to do. And so justified and worthwhile.
This is a man creating one of the longest histories of contributions to the game in baseball history. Amazingly, his career spanning seven decades came to an end last December. The man also had quite a history of working hard and having Fun times with the Veecks. That too lasted decades.
In the 1970's, Roland Hemond was the General Manager of the Chicago White Sox baseball team.
But he had many more roles to play than GM. Magician, creative accountant, waste management consultant to name just a few. Being general manager only partially tells the story. And this serves as proof, why Mike Veeck doesn't care much for titles in the Fun, Is Good philosophy.
Mike's Dad, Bill Veeck, had assumed control of the struggling team for the second time. But 14 years after the first go round, this time it was more of an emergency situation. Chicago's legendary Mayor Daley needed a last-minute miracle to keep the team from leaving for Seattle. Bill Veeck answered the call. But doing so was like gaslighting an emergency for him, too.
Somehow, he scraped together just enough investors to buying the ballclub. However, this meant Bill had no money to run it. But he and Roland Hemond didn't flinch. Neither was the type of man even capable of backing down from such a serious challenge.
So, for 5 difficult years, the Veeck Hemond Act did what they do. They were great at evaluating baseball talent. And they were great at creative solutions for acquiring talent.
For example, they came up with the wildly popular home run hitting, "South Side Hit Men." But Bill Veeck and Roland Hemond did more than put a good product on the field against all odds. They made it entertaining enough for people to come to the ballpark.
In 1977, while Bill Veeck was honored as baseball's "Executive of the Year," it could have easily been his GM instead.
This is by no means a knock against Mike Veeck's Dad. He truly earned the award. Instead, it is meant to share the spotlight with the worthy Roland Hemond. But in the end, he got the recognition he so richly deserved. Roland won the prestigious award himself three other times.
Mike Veeck knows the goings on those years as a White Sox insider. It's because his Dad made the life-changing step to bring him in to work for the team. Those 5 years surviving Chicago's South Side together created a bond between the Veecks and the Hemonds which will last a lifetime.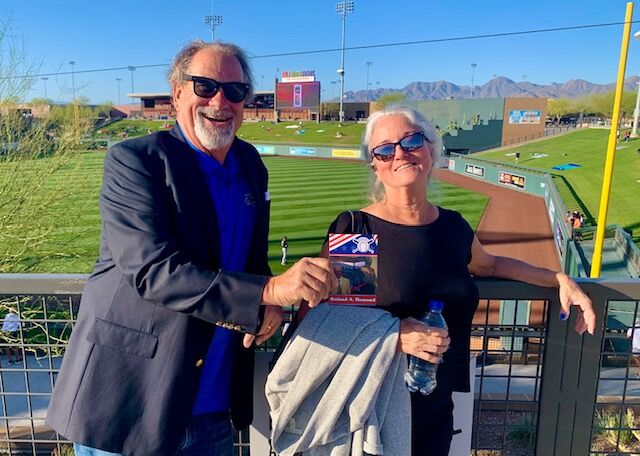 Mike Veeck will Remember Roland Always and All Ways
Years later, Mike would still not feel a way of repaying the debt, or gratitude and respect he has for Roland. It was Hemond's endorsement to Van Schley which played a key role in launching Mike's comeback.
His great success in minor league baseball might not have happened without Roland. Even now in 2022, Mike seems to find a way of getting to every Roland Hemond Celebration. From Arizona to Minnesota, South Carolina, and hopefully wherever else it leads.
Special thanks to Charlie Stabile, a friend of Mike's and the RiverDogs in Charleston, South Carolina. He was there with his camera for the RiverDogs Roland Hemond Celebration this past weekend.
It included renaming the Scouts Hall of Fame after him at Joseph P. Riley Park, "The Joe." Charlie put together this video. We have it embedded below in the hopes you can watch and enjoy learning about Roland's influence.
Suggested Articles
Charleston RiverDogs Champagne Showers Night
Gaylord Perry Joins Bill Veeck Again