Mary Frances Veeck made her way around life's bases 102 times. Her last roundtrip was September 1, 2022. Passing away 9 days later on September 10th was sad news.
Yet, it was not at all surprising. The health of Mary Frances had been deteriorating, and she relied on her devout Catholic faith to keep her going until the end.
Currently, all are hoping and praying she is reunited with her life's one true love, her husband, Bill Veeck. The two seemed like they were surely each other's destiny.
Despite the sadness death brings, there are also many smiles in the case of Mary Frances Veeck. Those in the know realize she definitely got her money's worth out of life. Longevity aside, she was also blessed with quite an exciting and entertaining ride.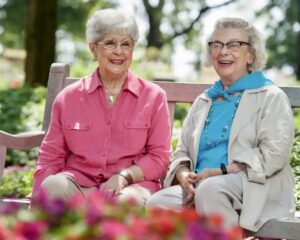 One of four children, Mary Frances Ackerman was born outside of Pittsburgh, Pennsylvania. She says she fulfilled her dream of an acting career in Hollywood because she got a chance. However, Mary Frances deserves credit for being a strong enough a woman to walk away.
Going in another direction was relatively easy for her because of Hollywood's makeup. It didn't work on a woman's terms, especially in the mid-2oth century.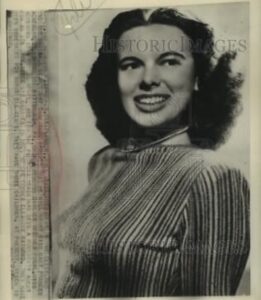 Before Becoming Mary Frances Veeck
Promoting The Ice Capades show was a cool career move for her. May Frances Ackerman loved it and was good at it. The people she worked for and dealt with wholly agreed.
She had Fun showcasing her talents working with the media and getting to travel the world. And the show was a big deal internationally at the time. The company thought so too by giving her multiple promotions and greater responsibilities.
Mary Frances Ackerman was known as "The World's Most Beautiful Press Agent."
During this time representing the Ice Capades, Mary Frances herself became a popular sidebar story. Her beauty acted like melting ice with many members of the working media. Because of this she became widely known as "The World's Most Beautiful Press Agent." Rest assured; one Bill Veeck was well aware of the lovely Ms. Ackerman.
Bill and Mary Frances was by no means an accident. It took place at a private party in Cleveland in 1949. Mutual friends had been wanting to play matchmaker in introducing them. You might say it worked.
In an amazing example of love at first sight, the couple got engaged a week later. As part of their deal for marrying, Mary Frances wanted Bill to convert to Catholicism. So he agreed. And in 1950, their wedding was held in a New Mexico church.
Mary Frances was forever grateful for how the Veeck's love story unfolded. She savored the experience and frequently told others, "Every woman should have the chance to be courted by Bill Veeck."
More importantly, she proved this even more through her actions over the years. The two were basically inseparable.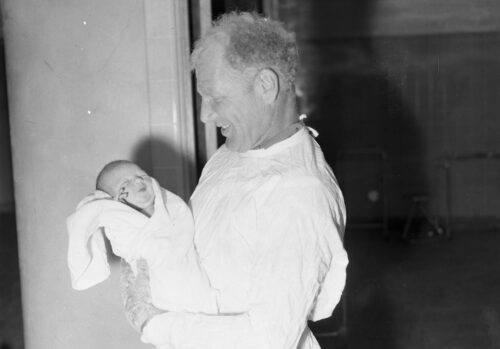 Mike Veeck was the first of six children Mary Frances Veeck had in her life.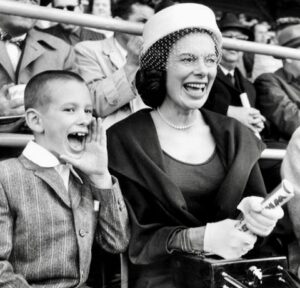 Sadly, she also had to overcome 4 miscarriages in the first twelve years of their marriage. Again, she relied on her faith for strength. "I felt the Lord in his wisdom that it would have been more I could have handled," May Frances said. "I didn't carry too well when we were active in baseball." 
Life threw fastballs, curveballs, and even screwballs at the Veecks. But whatever or whoever it was, Mary Frances made keeping the family together her priority. This means both literally and physically.
Consider for a moment the Veeck's reality. They moved 10 times in the first 11 years of marriage. (Add to that Mary Frances was pregnant half the time). Some of those were partial moves which she found just as difficult. "We did not get married to live apart," she said. "We were a family, and families belong together."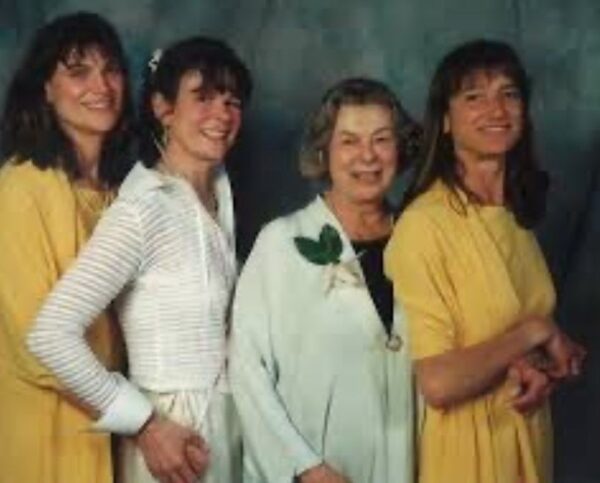 She created "Sport Shirt Bill" Veeck.
Mary Frances didn't just play the role of wife and mother. She dressed the part, and had the rest of the family doing it as well. You will only need one guess to know the reason members of the working press nicknamed her husband, "Sport Shirt Bill." She dressed her husband for success.
The Veeck home also had girly girls in it. Mary Frances loved dressing her girls and teaching their way into becoming lovely women on their own. As you can see in the photo below, part of that included the art of how to rock stylish hats.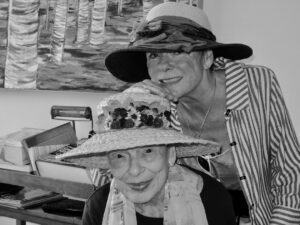 Bill and Mary Frances Veeck were married to each other… and to baseball.
Like every family, there were highs and lows. But unlike most others, the Veeck family moved between two different worlds, not just different cities. There were the times when Bill was running a Major League Baseball team. And there were times when he was out of the game.
Let's apply this to baseball terms, Bill was like the manager of the ballclub. Whereas Mary Frances was that invaluable star utility player. When they were in the game, she was helping the business at the ballpark.
You need someone to get a big hit? Put her up to bat. Call to the bullpen for a relief pitcher to save the game with the tying run on third base? Get her on the mound. Mary Frances Veeck played multiple roles the team needed. This included managing the large family on its home turf.
Those times owning a major league team were life-changing for the whole family. As you can easily imagine, it was something of an "All Available Hands on Deck" mentality.
Away from baseball, the Veecks were home a lot mostly because they wanted to be. But c'mon, you didn't really think that would mean life was boring, did you? "We partied a lot. Neither of us needed very much sleep," Mary Frances admitted. "He loved entertaining.  And our children did not know for years you could go to someone's house for an evening and have maybe coffee and dessert. They thought everyone stayed overnight and stayed for days. It was just how we lived." 
Mary Frances and Bill also enjoyed spending time in the garden. Both had green thumbs in their DNA. It was also common to find more animals than children when visiting the Veeck's home. And as Mike Veeck likes to joke, they had enough kids to field a team. Was this a doghouse? You betcha.
The most at any one time was said to be 18. But there were also other pets such as hamsters and even an armadillo on the Veeck family roster.
Ahead of her time as a "Working Mom."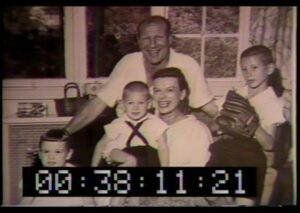 Mary Frances Veeck proved to be an early example of a career woman ahead of her time. She modeled embracing the tireless and endless dual role of a "Working Mom."
You would commonly find her sitting with her husband on important business meetings. This meant in or out of town where the family was residing at the time. And based on her Ice Capades experience, she was naturally involved in planning and promoting their teams with the fans. This often included being around the ballpark to help with the mission of the day.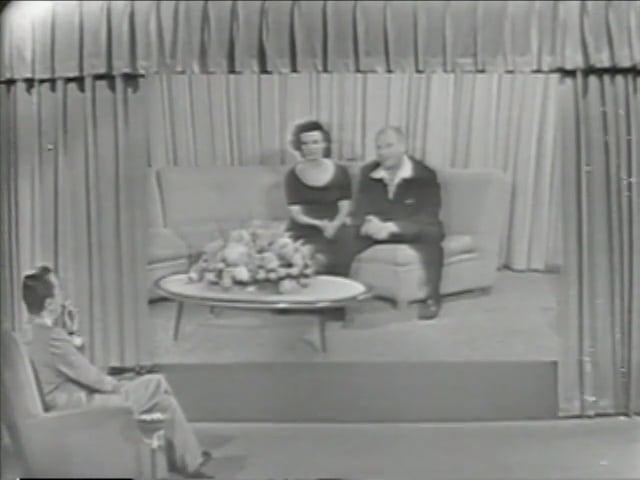 Bill and Mary Frances also formed their own specialty act.
They did radio and TV shows together. Working together in this capacity really tested the limits of their differences and therefore their marriage. They also made husband and wife speeches to a wide variety of audiences. "I never said I want in on this," Mary Frances says. "Bill just assumed of course I would work with him."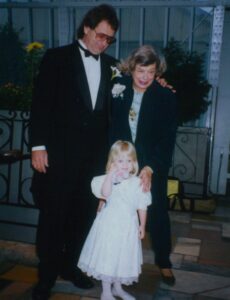 Author Thomas S. Owens summed up her impact in a kind letter to Mike Veeck. "Whenever I get a letter from a former Browns, Indians or White Sox player," Owens explained. "They mention two Veecks: team owner Bill and his wife Mary Frances. Appreciating players and fans became a Veeck family affair."
Mike Veeck adds, "She was also the most organized woman in the world. She kept the old man on earth. He would have floated to Pluto if it hadn't been for my mom." Sounds like there might have been a reason or two Mary Frances jokingly referred to her husband as, "Whimsical Will."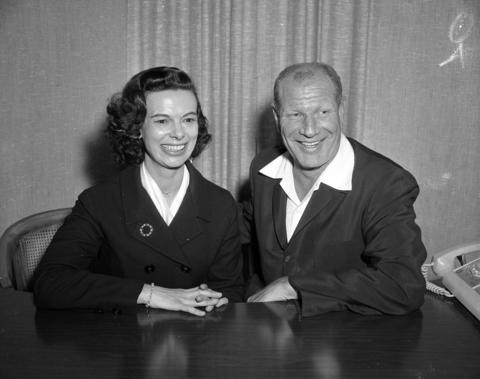 Life Beyond Being Bill Veeck's Wife
She managed after undoubtedly the love of her life passed away in 1986. Surviving 37 years shows the kind of woman she was. As expected, you could find Mary Frances spending time with her children and grandchildren.
Decades later, journalists such as Dave Hoekstra and Ben Strauss continued writing pieces about her. This wasn't because of Bill. It was because Mary Frances Veeck made such an impression on them, on Chicago, and women everywhere.
She also continued to spread herself into multiple areas. There was time and effort put into serving in Board of Directors' roles for non-profit organization boards such as the Chicago Theological Union.
Her heart forever deeply supported the Illinois Masonic Medical Center. This was her way of repeatedly saying "thank you" for how they took such good care of Bill with his health issues. 
And in the end… if smoking and drinking are permitted in the afterlife, here's the best guess anyone could have. There is a really good chance Mary Frances Veeck went walking into a huge welcome home party.
Lovingly hosted by her husband, he would surely make the most of having to wait 37 years for her arrival. As a result, all guests would of course be welcomed and likely even expected to stay over and party as long as they want.
Suggested Article
Nantucket Film Festival 2023 Award Winner
The 2023 NFL Draft 5 Classic Calls