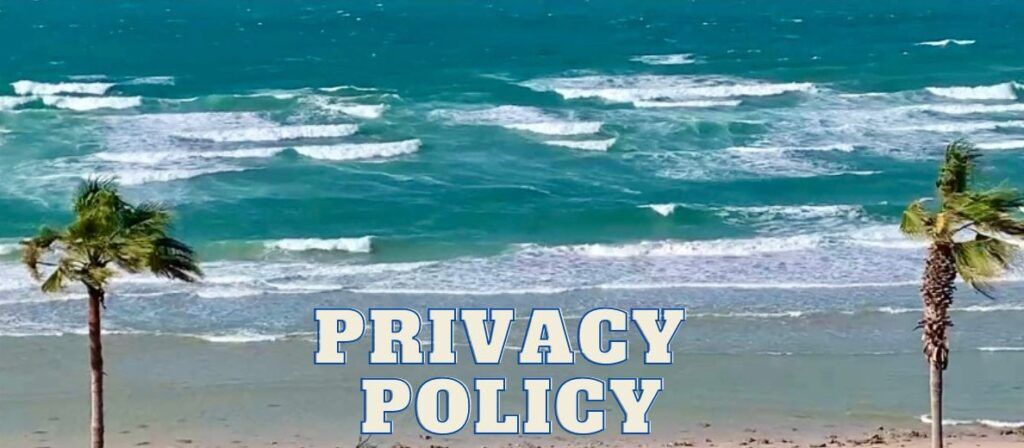 Who we are
Our website address is https://mikeveeck.com.
The purpose of stating this privacy policy in writing is for disclosing what information we may collect, how we may collect it, with whom we may share it, and any certain related matters such as information about the options you have regarding our collection of information and our use and disclosure of any of said information to other parties.
Fun Is Good, LLC, is committed to protecting your privacy. There are well intended reasons we may use the information we collect about you. These include our efforts in facilitating commercial transactions, and for providing you with a more personalized experience when using this Website.
Our primary reason for creating and posting this privacy policy statement is for publicly demonstrating our serious commitment to protecting the privacy of all visitors to this Website and any who voluntarily choose to become our customers. The following Privacy Policy discloses the information-gathering and dissemination practices and policies of Mike Veeck and Fun Is Good, Inc.
Except as clearly discussed otherwise in this Privacy Policy, this document is designed for directly or indirectly addressing the use and disclosure of any information we may collect from you online. Regarding some services, we may either collect and transfer personal information to a service provider you have selected, or you may visit other merchants through links on our site who may collect and use your personal information. We invite you to ask questions and to exercise caution before disclosing your personal information to others.
Please read the following information to learn more about our process on this Website regarding any data collection policies and practices.
Types of Information
The personally identifiable information the Website may collect is used for properly facilitating delivery of products and/or services to all of our customers. In the process of providing any or all these products and/or services, we require our customers to provide certain personally identifiable information. In order to have the ability to deliver to you or communicate with you, specific details the Website collects may include, but are not limited to, the following and may be subject to change: Shipping and billing addresses, customer emails and customer phone numbers.
In the event of promotions and contests: We require all users and/or customers of the Website who voluntarily choose to participate in any of our contests, drawings, and/or promotions to complete a Participant Registration Form, which may at our discretion be our listed Contact form. During the course of this registration process, we generate and collect certain personally identifiable information, which includes the customer's first name, last name, zip code, phone number, age and email address. Winners of promotions or contests will be required to provide additional personally identifiable information such as a shipping address and a telephone number.
In the case of purchasing any products and/or services through the Website: In order to complete the purchase of a product and/or service, an online credit card transaction is required. We do not accept checks or money orders by mail. Reputable third-party processors of our choosing and discretion will handle all credit card processing and provide limited data back to us. That data includes information some of which may include personal information. For example, your order number, the last 4 digits of your credit card, the amount of the purchase made, whether the purchase attempt was successful, and the date the purchase occurred.
If a customer voluntarily chooses to send us personal correspondence, such as emails or electronic/digital messages, we may collect such information into a file specific to such category or customer.
How is information collected?
We may collect information from you in several different areas on the Website, including but not limited to those which are described hereafter:
Registration
You may be asked first to complete a registration form or contact form and provide personally identifiable information. At some point, you may also be asked to choose a user ID and password in order to take advantage of certain features the Website may choose to offer, including, but not limited to, Newsletters, special offers, or other subscription-based services.
Newsletters and Website Subscriptions Emails
We may offer free newsletters and subscriptions for sharing information with you about the Website, about our activities, or about our business partners, advertisers, and sponsors. You may receive a newsletter either by signing up for a particular newsletter or in conjunction with another feature for which you have provided your information to us on the Website. When you do voluntarily give us personally identifiable information, you will have an opportunity at the time we collect your information to opt out or otherwise restrict e-mail communications from us. You can of course cancel your free email subscription at any time of your choosing by following the instructions in the designated area of our newsletters or emailed communications, or on the Website.
Contests
We may offer contests through the Website, which require you to register for participation. Your personally identifiable information may be used to contact you for winner notification, prize delivery notification, or other related purposes to the contest or the Website. In such cases, we may ask your permission to allow us to publicly share some of your information on the Website or our social media properties, such as in a winner's announcement, in the event you win a contest. Except as required by applicable law, we will not post your information without your written consent.
Surveys or Voting Polls
From time-to-time on the Website we may request some limited personal information from you via surveys or voting polls. As always with the Website, your participation is strictly voluntary, and you will have the choice in deciding to disclose any information or not. At times, you may have to register to vote or to take part in a survey.
Comments
Comments on this Website may be checked through an automated spam detection service. If you leave a comment, the comment and its metadata are retained. This is to help us in recognizing and approving any follow-up comments automatically instead of holding them in a moderation queue.
Cookies
As with many Websites, this site uses standard technology called "cookies." These are small data files which are transferred to your computer when you allow your browser to accept cookies. Cookies automatically identify your selected web browser to the Website whenever you visit the Site. These cookies and make using the Site easier for you by saving your passwords, purchases, and preferences. By tracking provide a better user experience when you use the Site, by helping us determine which areas are popular and which need to be improved or removed. Accepting cookies allows you, among other things, to enjoy a more personalized experience on the Website. Cookies may also allow us the opportunity to present advertising which may be of interest to you. If you do not want information collected through cookies, you can opt out of providing this information by turning the cookies off in your browser. But regarding your use on the Website, you may encounter a lessened experience because some sections or pages may offer that option if you have disabled the use of cookies.
IP Addresses and Click-stream Data
We may gather IP addresses (internet protocol) and/or click-stream data on the Website. The purpose of this is for supporting the administrative research purposes and reporting any aggregate information to our advertisers and sponsors for tracking their performance on the Website. Whenever and from wherever you access the internet, an IP address is a lengthy multi-part number separated by decimal points. This number is automatically assigned to your computer to identify it. When you request information on pages on the Website by clicking on them, it automatically creates a log for your IP address. If you request a password reset, your IP address will be included in the reset email.
Click-stream data is similar information collected in the same way as an IP address. However, this type of data may include different information such as the page served, the time, which internet browser was making the request, the prior web page viewed and other such non-personal information. When this kind of data is analyzed, it helps any website to learn helpful information such as from where visitors are finding at arriving at the Website, what content is most popular with visitors, from products and services to advertising, and more.
Online Transactions
This is regarding any time you request information or subscribe for information from the Website, or place an online order to purchase buy any of our available products. The Website will prompt and require you to complete an order form for acquiring certain personal information from you. This includes everyday financial information for being able to safely and successfully complete your online transaction. This includes your name, billing and shipping address information, your method of payment. A credit card number, its expiration date and a security code. All such information is collected and stored through encrypted means for your protection.
How we use this information collected?
This information is used for certain important internal purposes. Any personally identifiable customer information is vital for monitoring the statistical data of the Website being used, as well as improving the site content and layout, and also the marketing and promotional efforts related to the Website. This allows us to commit to our goals of continually striving to improve the user experience on the site for all who visit.
In addition, there are other occasion internal purposes for customer information collected such as an email address or telephone number. These purposes may include answering questions, resolving and troubleshooting rare problems, etc.
With whom the information may be shared and NOT shared
Know this. We do not and will not sell your information to any third parties. And we will only provide information to third parties which you have designated, or those third-party service providers approved by us which are required for our Website to provide and deliver products and services to you.
What choices do you have regarding the collecting, using, and sharing of your information?
You will find it is possible to use some of the sections and pages of the Website without having to provide any of your personally identifiable information. However, when you do choose to subscribe to our online content, you will have recurring opportunities to opt out and limit e-mail communications from the Website.
Are there any security precautions taken for protecting against the loss, misuse, or alteration of information collected by the Website?
Yes. We uphold to industry standard efforts for safeguarding the confidentiality of any personally identifiable information through the site. This includes how and where we privately host the Website, the tools we use for security purposes, and how we regularly monitor, maintain and update the site.
Forums and Message Boards
The Website may make forums and message boards available to any interested users. To participate in any discussion in these areas, you are not required to provide any personal information. But it is up to your discretion if you choose to do so. This could possibly mean third parties not associated with the Website may try to contact you. As always, please choose wisely and exercise caution if you should decide to disclose personal information in any of these areas.
Links to other Websites
When you visit the Website, you will find you have choices in whether or not to click on links posted which could direct you to other places. We post links which by clicking on them will direct you to other pages or content on the Website which might be of interest to you. These are called internal links. We may also post links to direct you to third party locations, such as YouTube or other social media sites, advertising or sponsor web content, etc. You should know that these other sites may send utilize their own cookies, independently collect data or solicit personal information. As a good rule of thumb, it is always a viable option when visiting any Website linked from our Site, to consult that site's privacy policy before providing any personal information. To be clear, every Website should have its own privacy policy. This Privacy Policy on this Website does not apply to any other online sites or destinations you may choose to visit.
Regarding Privacy and Use of the Website for Minors
We do not allow any children under the age of 16 to use the Website without the knowledge and consent of a parent or legal guardian. Nor will we ever encourage anyone under the age of 16 to participate in providing us with any personally identifiable information. We request children (13 years of age and under) to not submit any of their personally identifiable information to us without prior approval and supervision of a parent or legal guardian.
We firmly believe in and support the guidelines and regulatory requirements provided in the Children's Online Privacy Protection Act (COPPA). If interested, you can find more information on this at: http://www.ftc.gov/bcp/conline/edcams/kidzprivacy/index.html
Limitation of Liability
By using the Website and voluntarily providing any of your personally identifiable information, you hereby expressly and unconditionally release and hold harmless Fun Is Good, LLC, its owners, members, managers, shareholders, officers, directors, employees and agents and each of their subsidiaries, affiliates, directors, officers, employees and agents (collectively, the "Releasees") from any and all liability for any injuries, loss or damage of any kind arising from or in connection with the use and/or misuse of your collected personal information. Furthermore, while Fun Is Good, LLC takes efforts to ensure the proper and appropriate use of all Website data provided by us to third party companies, promotional partners or vendors, the Releasees are not liable for any injuries, loss or damage of any kind arising from or in connection with the use and/or misuse of your collected personal information by such third parties.
Notification of changes and acceptance of the Privacy Policy
By using this Website, you hereby signify your unconditional agreement to the terms of our Privacy Policy. Fun Is Good, LLC may change this Privacy Policy from time to time. If so, any such changes will be posted on this page, so that users remain informed of its information collection practices. As a result, we do recommend you consult this page frequently so you are kept aware of our latest policy and/or any changes to this Privacy Policy. By continuing to use the Website, you shall constitute your acceptance of any such new or revised privacy policy. If at any point we decide to use personal information in a manner different from that stated at the time it was collected, we will send such person an email notifying him/her of such changes and giving him/her the option as to whether to allow us to use such information in such different manner. Without such consent, we will use personal information in accordance with the privacy policy under which it was collected.
Correcting and updating personal information
In the event your personally identifiable information should change, (such as your email address or mailing address), or if for some rare reason you no longer desire to access the Website, we will endeavor to provide a solution for correcting, updating, or removing the personal data you provided to us. This can be done by making changes to your profile, by using an option out message in an email, or by completing the contact form on the site.
California Customers
California's "Shine The Light" law (Civil Code Section 1798.83) permits users of our store that are California residents to request certain information regarding our disclosure of personal information to third parties for their direct marketing purposes. To make such a request, please send an email to hello@dftba.com or write us at: DFTBA Records LLC, 5845 Sandpiper Dr, Missoula, MT 59808, USA.
Whom do I contact with questions or concerns about this privacy policy?
If you have any questions about this Privacy Policy, the practices of this site, or your dealings with this site, please contact DFTBA by sending a letter to:
Thomas Baldrick
Fun Is Good, LLC
1657 South Villas Lane
Chandler, Arizona 85286
Thank you and please enjoy using MikeVeeck.com