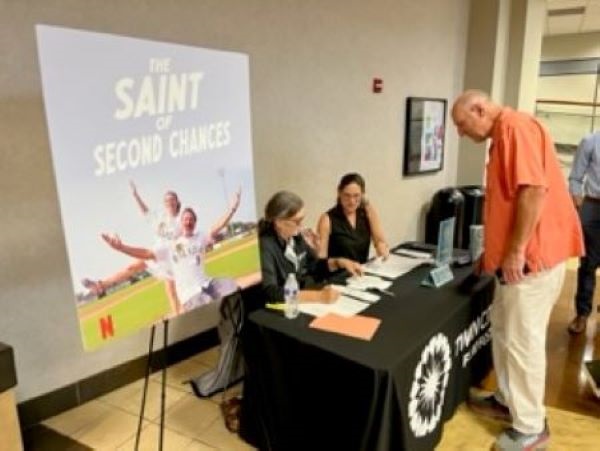 Second chances are savored. But first chances can be incredibly rewarding, too. And that is exactly what people were getting last night through the Twin Cities Film Fest. It came during a premiere screening of the Netflix documentary, "The Saint of Second Chances." This special event was being held at the ShowPlace ICON Theatre & Kitchen at the West End in St. Louis Park, Minnesota.
Academy Award winner, Morgan Neville, and Jeff Malmberg directed The Saint of Second Chances documentary. The 93-minute movie features the story of Mike Veeck's life and his career in and out of professional baseball. They both attended the screening as a tribute to Mike.
Twin connections to Twin Cities Film Fest premiere.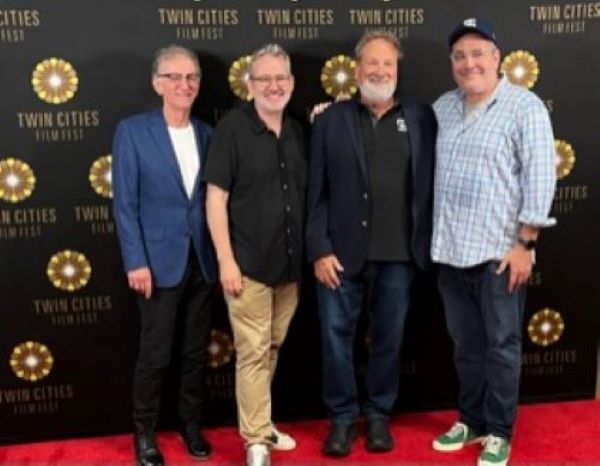 Fittingly, there are twin reasons behind the Twin Cities Film Fest documentary film screening. Mainly it was because of the efforts of Fran Zeuli. He is one of the executive producers of The Saint of Second Chances. Meanwhile, Fran is also a former Board President of the Twin Cities Film Fest. The not-for-profit organization creates opportunities for filmmakers to educate and showcase their best finished productions to Twin Cities audiences. Fran and his family still reside in the Twin Cities.
Mike Veeck has his own special Twin Ties.
You can't look at the legacy of Mike Veeck without baseball in Minnesota. Here is where he officially developed his "Fun is Good" business strategy and philosophy. Furthermore, he spent the next 30 years in the Twin Cities sharing Fun is Good as the face of the St. Paul Saints minor league ballclub.
Mike Veeck, his wife Libby, and son Night Train Veeck also came to Minnesota for a Fun summer weekend. They joined him as he and the other St. Paul Saints owners were honored at CHS Field in St. Paul the night before.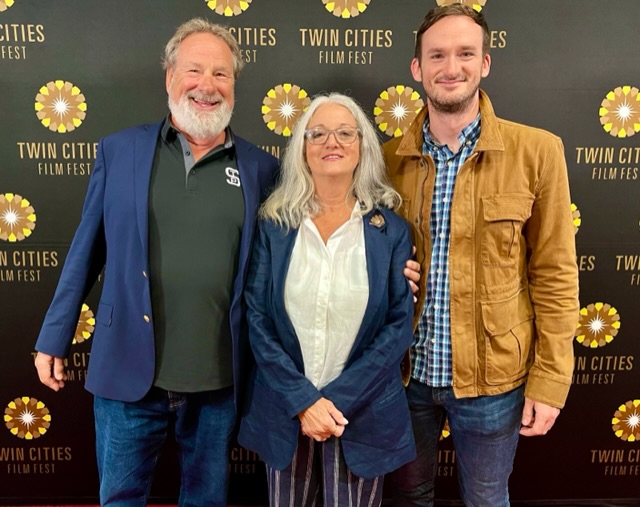 Before the screening, a red-carpet area was set up at the ICON Theatre. There, a professional photographer captured memories of the exciting event.
During the main attraction of the evening, the audience erupted in applause at the end of the film. Fran Zeuli then moderated a question-and-answer session with Mike and Night Train Veeck, and the film's directors.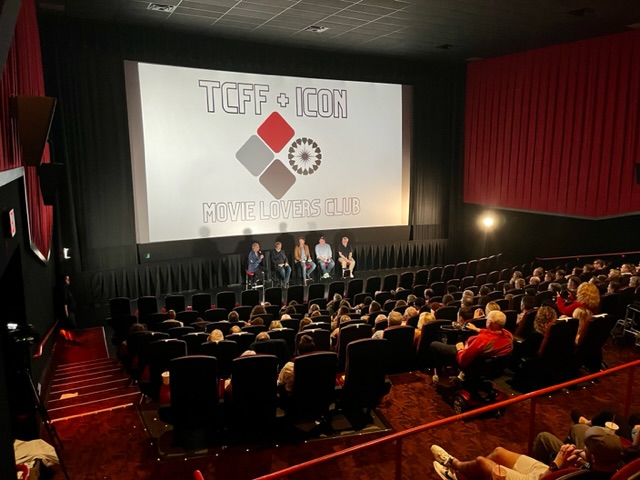 Overall, the entertaining event was quite a treat because the Netflix premiere of The Saint of Second Chances does not happen until September 2023. Below is a video with event highlights of the Twin Cities Film Fest special screening of The Saint of Second Chances.