SABR 51. A gathering of baseball lovers worldwide. Coming together in downtown Chicago, Illinois. And happening right smack in the middle of the summer season. Sounds like ideal conditions for another Fun and successful Mike Veeck speaking engagement. How sweet it is.
SABR 51 – the 51st Society for American Baseball Research annual convention.  
The organization began as an idea for a close-knit group bonding baseball researchers, statisticians, and historians. However, a natural strong sense of community led to its expansion. Today, guided by CEO Scott Bush, SABR has grown to more than 6,000 members around the world.
You won't see a whole lot of spread sheets with sprocket paper or pocket protectors. That is because most SABR members are just regular people. They come from all walks of life. Men and women. Young fans and old timers.
Those who played the game and others who wished they could. But all share a genuine love for baseball and enjoy continually learning more about it.
Some are career employees in minor league baseball and major league baseball. Others are writers and broadcasters who work covering the game. Yet for many others, their only reason for enjoying SABR 51 is they are "just plain fans" of the game.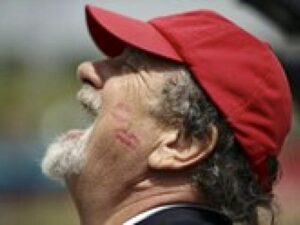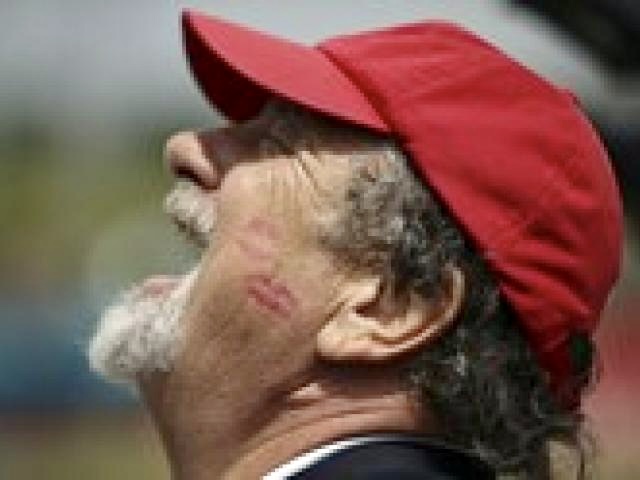 All of these elements make for a home field advantage for a featured Mike Veeck speech. It will be at Chicago's historic Palmer House Hilton Hotel on Friday, July 7, 2023.
The topic of Mike Veeck's Speech is "Fun is Good. A Veeck Family Legacy."
It will spark conversation born for such an occasion. Mike will be highlighting stories of the Veeck family's unique history with baseball and Chicago. Might this make for some entertaining storytelling?
You don't need to be a statistician to know the overwhelming odds in favor of it.
Mike's grandfather, William Veeck, Sr. got the family baseball legacy going more than 100 years ago. He was a Chicago sportswriter who eventually became president of the Chicago Cubs.
The man's contributions to baseball are exponentially greater than the recognition he receives.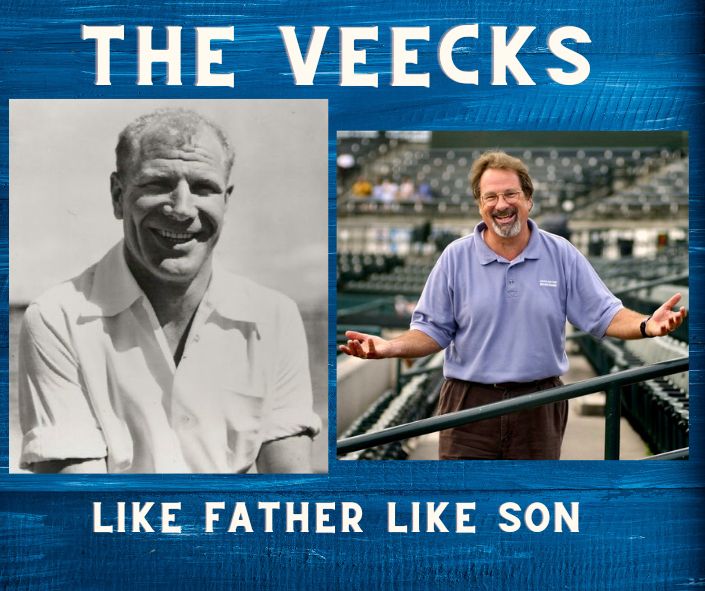 And of course, there was Mike's Dad, Bill Veeck. Sure, he has his place in both history and Cooperstown in the National Baseball Hall of Fame. Still, Mike often finds himself defending his father's legacy with baseball historians like some attending SABR 51.
Bill Veeck worked for the Chicago Cubs and also had two stints owning the Chicago White Sox. The second go-round in the 1970s came about because Bill saved Chisox from being taken to Seattle. During this ownership period, Mike Veeck came up with his infamous "Disco Demolition" promotion.
Booking Mike Veeck Speech at SABR 51 – A Scott Bush Home Run
The CEO of SABR has his own rich history with Mike Veeck. It began at the University of Minnesota when he made the most of Mike guest speaking at a sports management class Scott was taking.
From there, Scott earned an internship with the St. Paul Saints. Then, he developed his own career in minor league baseball. And their friendship continues to this day.
But there is more to the timing aspect which helps SABR 51.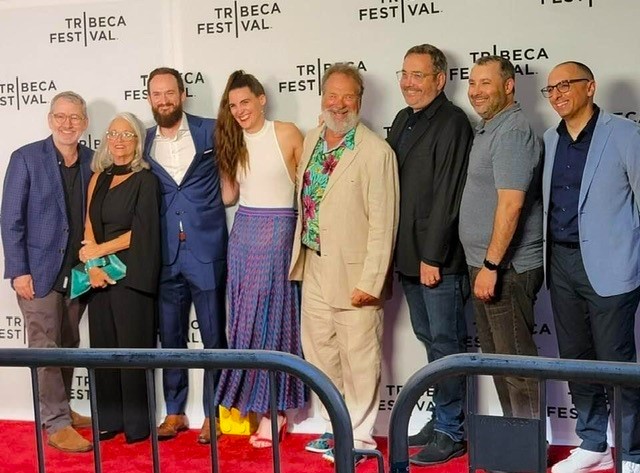 Scott Bush knows the added excitement of hosting this particular Mike Veeck speaking engagement. It goes beyond just Chicago during baseball season.
Word of the new Mike Veeck documentary film, "The Saint of Second Chances" has hit the streets. It is already getting early rave reviews before its Netflix debut in September.
If you are interested in enjoying Mike Veeck's speaking engagement or the rest of SABR 51, watch the video below.
Suggested Articles
2023 Tribeca Film Festival Need to Know
The Saint of Second Chances World Premiere
Bill Veeck: Father of Mike Veeck