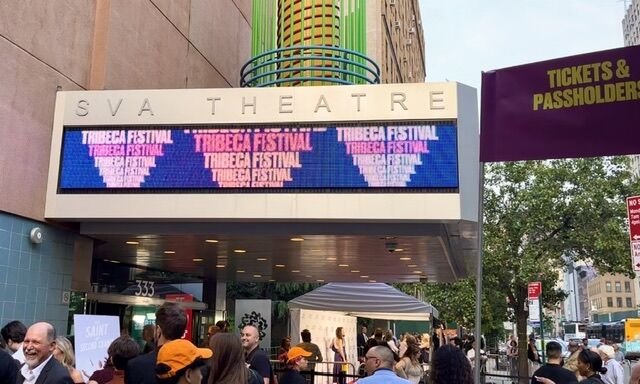 Describing what happened is easy. That's simply because it was a great first impression for The Saint of Second Chances World Premiere. For those of us attending the event as part of the 2023 Tribeca Film Festival, it had the feeling of a powerful start with an even better finish. An official announcement for its Netflix debut will be coming soon.
Meanwhile, excitement was definitely in the air last night at the SVA Theatre. The venue is a staple in New York City's artistically driven downtown Chelsea section. An ideal setting for the new documentary film by Academy Award winning Tremolo Productions.
The Saint of Second Chances World Premiere unveiled the latest from directors Morgan Neville and Jeff Malmberg.
The pair are lifelong baseball fans and brilliant documentary storytellers. And sharing their burning passion and love for this project was a large contingent from the Tremolo team. Filling other seats in the audience were Hollywood critics and Tribeca Film Festival movie buffs. And on an even more personal note, Mike Veeck was basking in the support of people from Netflix, Major League Baseball, Minor League Baseball, as well as friends and family from coast to coast.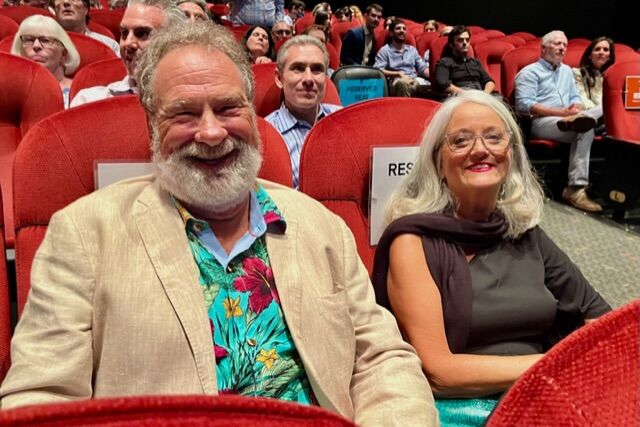 "Having your story told like this has been exciting yet humbling for me, my wife, Libby, and my son, Night Train," said Mike Veeck. "But sharing the experience of being in the theatre and watching it on the big screen was taking it to a whole new level. That was emotionally overwhelming."
The 93-minute documentary covers Veeck's rollercoaster-like career spanning six decades in Major League Baseball and Minor League Baseball. It is the unique journey of a creative mastermind who became known and often imitated for his unique, zany promotions and in-game entertainment. Think of it like an up-close and personal starring role for a son widely known for sharing the last name of the man who made it famous. Mike's father Bill Veeck, is a folk hero in the National Baseball Hall of Fame as the game's greatest maverick owner and promotional genius.
Mike Veeck Documentary "The Saint of Second Chances" tells a powerful family story – More than Baseball Story
Even the best writers in Hollywood would find it a daunting challenge. You'd need quite an imagination making up the real-life tale covered in The Saint of Second Chances World Premiere. If you're not a baseball fan, don't worry. The movie will be captivating. Basically, you'll find yourself rooting for a son in good times and bad. That's because you can easily see and feel what is going on. He simply wants to do anything and everything he possibly can to please his larger-than-life dad.
At the heart of the Veeck story is the legendary Disco Demolition debacle at Comiskey Park in Chicago in 1979. First, looking like a son's shining moment, it suddenly went up in smoke. Literally.
"I was quite reluctant at first," said Libby Veeck. "But I'm very proud of the job my husband and Tremolo Productions did with the documentary." "Don't get fooled by Libby. She and my son Night Train are terrific in this," adds Mike. "And while it would be nice if many people enjoy this documentary, I'm really hoping a special audience of 2 will love it. My dad and Rebecca, together on the other side watching Netflix when the time is right."
The Saint of Second Chances World Premiere was possible because of the efforts of many.
The film's producers are Danny Breen, Morgan Neville, and Jon Berg (known for "Aquaman" and "Wonder Woman"). Executive producers are Academy Award winner, Caitrin Rogers, along with Fran Zeuli and Greg Silverman. The film is wonderfully narrated by Jeff Daniels. Charlie Day is featured as Mike Veeck.
Suggested Articles
St. Paul Saints Sale to Diamond Baseball Holdings
Saints Marvel Defenders of the Diamond Logo