It will be tempting. But don't tell this charming 101-year-old she's like a fine wine. Yes, the Chandler, Arizona woman is getting better with age. But Mary Flip is having Fun with tequila. A whole lot of it. Fun that is.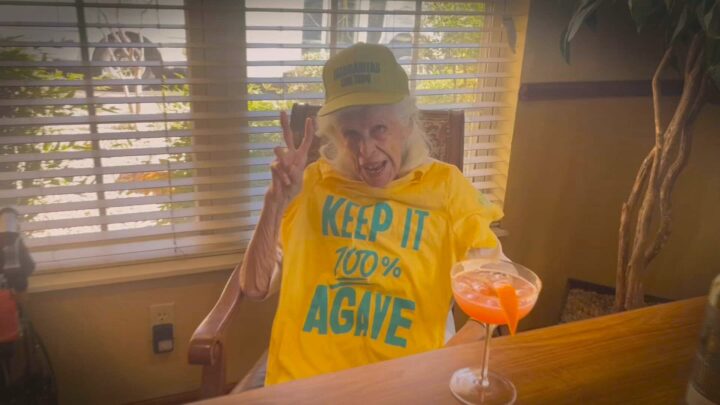 Mary claims her affection for drinking from the agave plant helps her. And she has history proving it. A whole lot of it. Life history that is.
She got through the Great Depression as a child. However, her mother and sister passed away when he was 15. This made her the only surviving member of her family. Mary would make up for the loss having 6 children of her own. All that and more over 10 decades surely qualifies as life history, doesn't it?
Recently at a party celebrating her 101st birthday, someone asked what keeps her going.
Mary Flip said, "My secret? Oh, I don't know. Tequila!"
Her sense of humor and answer transformed into one of those things that wound up going viral. Just because. Having Fun in describing how she has made it through life's many ups and downs is all it took. Proof a 101-year-old is quite capable of blowing up the internet.
Now here is where the story about tequila takes an interesting turn.
It evolved into a great example of a company following the Mike Veeck Fun Is Good philosophy in business. It saw opportunity a
fter learning of the Mary Flip story through social media.
Tequila Cazadores took a shot… at making life even better for a 101-year-old stranger.
How about Global Brand Ambassador Manny Hinojosa and a bartender flying into Arizona for surprising Mary with a special tasting party?  They came bearing a special edition bottle of tequila celebrating 100 years of the Tequila Cazadores brand. (It is part of the Bacardi family of products).
Upon Hinojosa asking her if she wanted to taste it, Mary cracked, "I'll drink from the bottle!" Now that is the spirit of a woman who is busy living, not getting ready to die.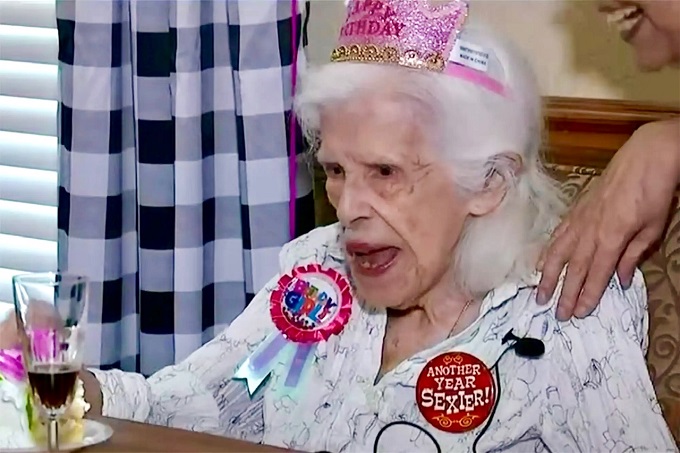 When she was 18, Mary moved to Mexico marrying a rancher. She credits him for teaching her the ways of tequila as he liked to drink some before dinner. "He tried to train me into it," she laughs. "I tried a little thinking I'd develop a taste for it. And I learned to drink tequila." '
And we can all learn about having fun and staying young at heart from Mary Flip. Thank you for sharing the secret to your long and happy life. Well done dear. And thanks to Tequila Cazadores for taking a shot at making the world a better place.
Just because.
Suggested Articles
Tampa Bay Rays Winning Ways
Dbacks First Pitch is Second to None
Home Run Catching Dog Steals Show   
St. Paul Saints Sale to Diamond Baseball Holdings
Scott Clyne Marriage Proposal Plunge